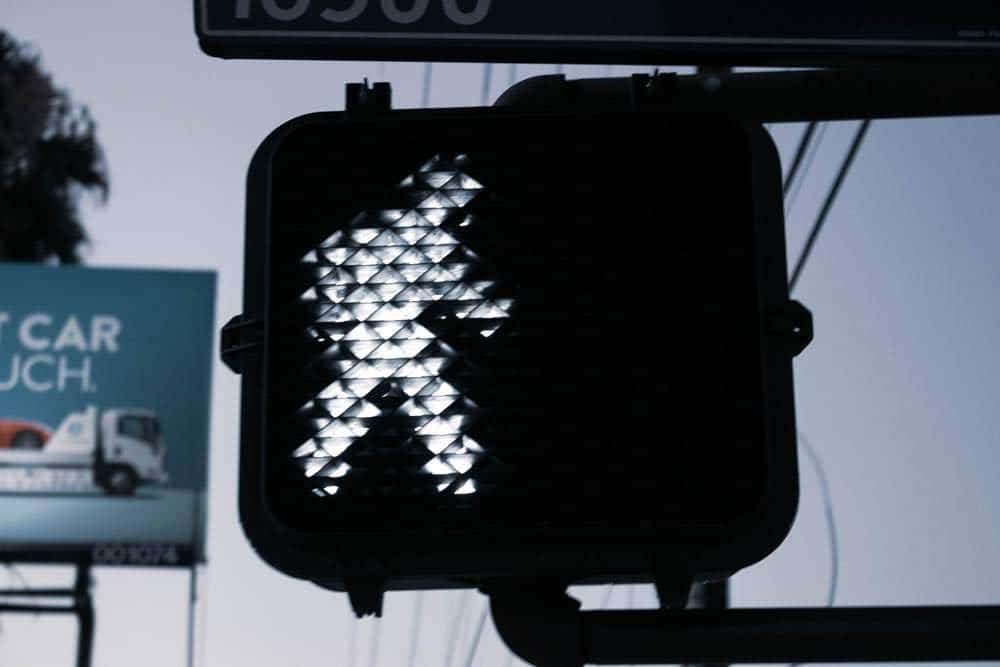 Sparks Nevada Pedestrian Accident Lawyer
A pedestrian is at risk when they are walking around the city streets and crossing intersections.
Whenever motor vehicles and pedestrians share the road an accident can happen in a moment.
Pedestrians are always at a major disadvantage when it comes to being injured in an accident with a motorist.
A pedestrian is no match for a vehicle made of steel weighing a couple tons or more.
Even an accident with a speeding motorcyclist can be incredibly damaging and lead to serious injury.
Growing City
With a population of approximately 108,000 and growing Sparks, has its share of pedestrian accidents.
A fatality is always a possibility when a pedestrian is hit by any type of motor vehicle.
It is important to be on the lookout when driving or walking around the streets of Sparks in order to try and avoid an accident.
If you are injured in a Sparks pedestrian accident due to the negligence of another there will most likely be injury.
If you or a loved one have been injured then you will need a personal injury attorney.
Richard Harris Sparks Personal Injury Lawyer
The Law Offices of Richard Harris are experts in pedestrian injury accidents.
We can be of great service for you and your case.
Having Richard Harris on your side can help you get the maximum compensation you deserve.
Sparks is a wonderful family friendly city with much to offer.
With excellent schools, water parks and even a marina adds to the cities charm.
It is located near Reno and an hour to Lake Tahoe.
With major highways like the I-80 and US 395 along with the Reno-Tahoe International Airport there is efficient transportation in and out of town.
Pedestrian accidents can happen at a casino, grocery store or big box store parking lot.
When there are arts and crafts and music festivals in town where cars and people are interacting the risk for a pedestrian accident increase.
Sparks Boulevard and Prater Way can be a busy intersection.
So, stay alert and look out for one another.
Tips to Help Avoid a Pedestrian Accident
In a recent yearly United States Department of Transportation study there were over 6500 fatalities and around 55,000 injuries from pedestrian accidents in the US.
These numbers are shocking and are not going down anytime soon.
There are some things that a driver and a pedestrian can do to make the roads safer to help avoid accidents.
Drivers be on the lookout for pedestrians.
Pedestrians be on the lookout for drivers.
Drivers need to slow down when entering an intersection or crosswalk.
Pedestrians must obey the rules of the road, signs and signals.
Drivers always yield to pedestrians in crosswalks.
Pedestrians always try and cross a street at a specified crosswalk.
Drivers should never pass another vehicle in a crosswalk.
Pedestrians look out for cars backing up and crossing over a sidewalk.
Drivers slow down and be cautious in school zones.
Both Pedestrians and drivers don't walk around or drive intoxicated.
Hopefully some of these tips will make it safer for pedestrians sharing the streets of Sparks, NV.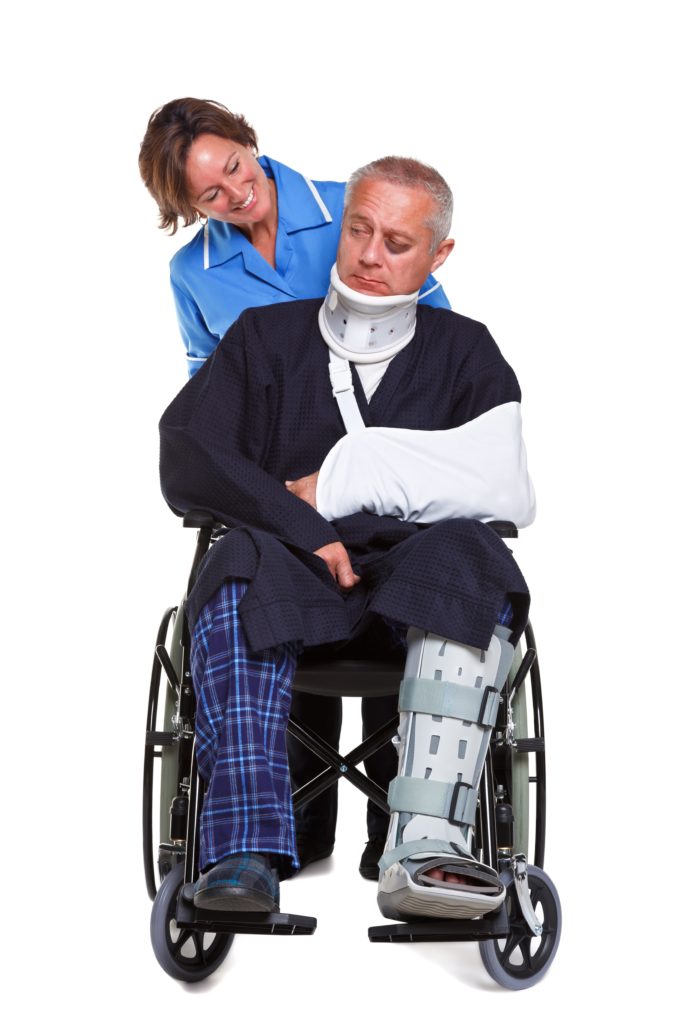 Injuries from a Pedestrian Accident
An injury from a pedestrian accident will most likely occur.
It may be minor with some cuts and bruises but if more serious injuries can be catastrophic.
Soft Tissue Injury – Lacerations, contusions, tears and sprains all come with discomfort. There may be long term problems that will linger from an injury of these types. In best case scenarios you will heal up and be back on your feet. There can be scarring and severe pain from soft tissue injury.
Spinal Cord Injury – Pedestrian accidents can be damaging and if the spinal area is injured it may be permanent. When nerves are hurt in the spinal cord the body may lose strength and loss of feeling and use in some parts. Paralysis and death can occur in extreme cases. If the spine is injured there may be long term care and medical treatment.
Head Trauma – Concussions and other forms of TBI can be dangerous. An injury to the brain may be life changing. Memory loss and headaches can have lasting affects on a person. Anxiety, depression and mood swings can also result from head injury.
Broken Bones – When a driver of any vehicle crashes into a pedestrian the chance for a broken bone is high. The bone breaks when there is too much pressure put on it. This can happen from the fall to the ground or at the point of impact with the motor vehicle. Time to heal and trips to the doctor are just the beginning. Then comes the rehabilitation.
Emotional Injury – This can be just as harmful as a physical injury to a person. If the pedestrian has been hurt or even had a close call they may be in shock for a while and need some therapy. Anxiety and high blood pressure from trauma is not uncommon. Lost wages from injury may lead to heightened stress financially and a person may be overwhelmed.
No matter what the injuries are if you were injured by the fault of another you should not be held responsible.
If you have been injured in a pedestrian accident, seek medical attention immediately.
Then Call the Law Offices of Richard Harris!
How to Determine Fault In a Pedestrian Accident
When a pedestrian accident does occur, it is not always easy to determine the fault.
Finding out who the negligent party is will determine the liability in most cases.
Driver Negligence
A driver's negligence can come in many ways.
Driving intoxicated, rolling through an intersection stop sign or red light, talking and texting on a cell phone are all some common driver mistakes.
Speeding, looking at maps, drinking and eating may all be contributing factors in driver negligence as well.
First of all, pedestrians are much more difficult to spot than other vehicles and drivers should stay alert for them at all times.
Pedestrian Negligence
Pedestrian carelessness may also contribute to the accident with a car, SUV, truck, etc.
Jaywalking is incredibly dangerous and should never be done.
If possible, always get to a safe crossing area.
Don't just run across traffic and catch a driver off guard.
Jogging or walking on a busy road is also dangerous and a sidewalk should be used at all times if available.
Wearing earbuds or head phones can be deadly if a pedestrian is completely unaware of what is going on around them.
Hearing the sounds of the street and cars around makes it much safer.
Why Should I Hire a Personal Injury Lawyer
It is always an advantage to hire a lawyer that knows the in and outs of pedestrian injury accident claims.
There will be paperwork and investigations that a lawyer will be able to guide you through.
Richard Harris will take no fee unless they win the case which means there is no out of pocket expense.
An attorney will also be able to negotiate the case for you and if it has to go to trial, it is always recommended to have a personal injury lawyer representing you in a court of law.
Having an attorney will give you your best chance for a fair outcome.
Richard Harris is Here to Help!
Over 40 years of service in Nevada
Work on a contingency basis
Most respected personal injury law firm in the state
Have won over $1 Billion for clients
Expert negotiators
Available 24/7
Let us get started on your case.
Call for your free consultation.
What To Do After a Pedestrian Accident
Sometimes an accident happens and a pedestrian may end up in the hospital.
There are a few things that a pedestrian can do if they are still conscious and able.
These can help them later if filing a case.
Seek Medical Attention – This is important to document the injuries that you are dealing with. Even if they seem minor it is always best to be on the safe side and have a medical professional evaluate your injuries.
Doctor Knows Best – Listen to the doctor and follow their directions. This will help with your healing and recovery.
Gather Evidence – This is always important in building your case. Contact information, pictures, police report, videos, paperwork are all important pieces to a successful case.
Get an Experienced Personal Injury Attorney – Richard Harris will help you along the way while you focus on healing.
It is important to get medical attention.
First responders may take you to an emergency room to look at your injuries.
Injuries may take time to appear which is dangerous if you don't see a doctor.
They may hit you like a ton of bricks when they do appear and this can lead to more complications.