Sparks Nevada Truck Accident Lawyer
I just read some recent news in Sparks, Nevada of 2 people injured in a truck accident on Interstate 80 between Sparks Boulevard and Vista Boulevard.
A tractor trailer and another vehicle were in a crash and fire accident.
The road was shut down for hours.
Nevada State Police were on the scene with the Fire and Rescue team putting out the flames.
There was also an ambulance that took the injured to the hospital.
This sounds like a nightmare situation.
The fact that there were no fatalities is a blessing.
18-wheeler crashes happen more than one might think and can leave behind a lot of damage and injuries.
Big rigs are used to transport goods and services across the US and accidents happen all the time on our nation's roads.
If you ever find yourself injured by the negligence of another in a truck accident in Sparks it is important that you get a personal injury attorney.
Better yet one that specializes in truck accidents.
Richard Harris is the largest and most experienced law firm in the state of Nevada.
Get in contact with our legal team and let us help you with your case.
Holding the responsible party responsible and getting you the compensation, you deserve is what we do.
Call us today!
Types of Large Trucks Driving in Sparks
Refrigerator Truck – This truck carries food and beverage items and delivers them to stores and restaurants in Sparks. Like all these big trucks they can be very heavy when fully loaded.
Moving Van – Trucks with trailers that help people move cross country. Loaded up with furniture and boxes. These trucks are on the highways but will also get off the exits and deliver the cargo in residential neighborhoods.
Semi-Trailer – This is referred to as a dry van or like the one in the article a tractor-trailer. These are huge and carry all types of items usually dry or nonperishable goods. These are common on the highways and the city streets of Sparks.
Tanker Truck – These large trucks are carrying flammable and toxic liquids. Can you imagine crashing into one of these. Filled with chemicals, gas, and heating fuel this can be disastrous if it is ever in an accident.
Auto Carriers – Loaded with cars and vehicles this is incredibly heavy. New cars are delivered to dealerships and other lots around town. My imagination goes in many different directions and none of them good when thinking of a crash with this truck and all the cars on the back.
There are many other types of large trucks that we all drive around every day.
Fire trucks, garbage trucks, box trucks, and cement trucks are some more of these. An accident with any one of these will be terrible.
Truck accident fatalities are higher than other vehicle accidents due to the sheer size and weight.
The Law Offices of Richard Harris Can Help!
A Sparks truck accident can be overwhelming.
Medical bills and doctors' visits can take your saving in no time.
You should not be held liable for these expenses if it was another person's fault.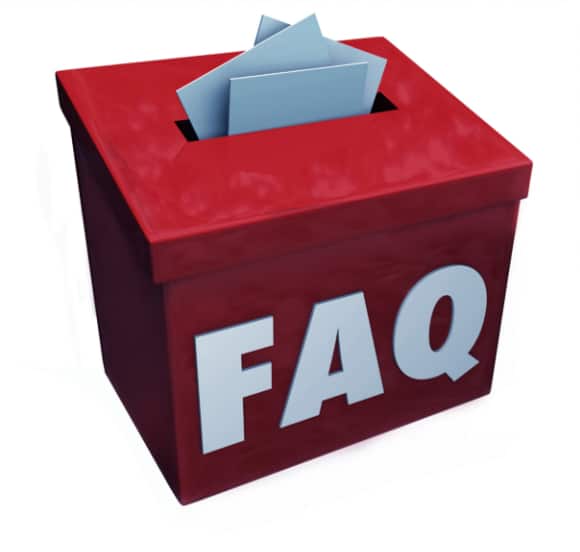 Safety Tips When Driving Around Semi-Trucks
Driving on the roads with semi-trucks around can be a nerve-racking experience.
It is always stressful when trying to pass a big rig because you know the result of an accident could be life changing.
Watch Out for Blind Spots – No matter how experienced and skilled a truck driver is accidents can and will happen. A truck driver may have difficulty seeing a car that is next to them in their blind spot. The car is much lower than the truck and the truck driver is sitting up high making this a major issue. With limiting visual capabilities, a big rig can put a person in danger. Any time you are passing a truck make sure you go quickly, consistently, and safely as possible.
Be Aware of The Right-Hand Turn – Never pull up next to a truck in the right lane when they are making a right–hand turn. This is sometimes at an intersection and the trucks need more room in order to make the turn safely. The trailer of the truck may end up crushing the car next to them if it is not at a safe distance from it. Stay back and let the truck make the turn safely.
Keep a Safe Distance – Besides right turns, left turns and passing a semi-truck it is always best to stay away from these large trucks. They need much longer to come to a complete stop than a regular car or vehicle. They need more room to turn and more time to maneuver. Because these big rigs can weigh up to 80,000 pounds when loaded they are nothing to mess with. Drive safely and with the utmost caution when travelling the roads with big rigs.
A big rig when travelling the highways can splash water and mud onto other vehicles when driving by.
The wind that is created when going by a truck can cause another vehicle to hydro plane and lose control.
You may be following all these tips and an accident may still occur by someone else's driving error.
Call Richard Harris if you are in a Sparks, NV truck accident and sustained injuries from the negligence of another.
Common Types of Big Rig Accidents
Jackknife – If a truck driver hits the brakes abruptly or turns the wheel too quickly this accident can occur. The rear trailer will go sideways and form a 90-degree angle. An accident like this can create a lot of damage. Multiple cars may be involved and the road may end up blocked.
Rollover Wreck – This is a common accident when the truck rolls over on its side causing a big mess. This is also caused by a trucker hitting the brakes to fast or swerving to avoid something on the road. With all these accident types the risk for injury is always high.
Wide Turn Crashes – A truck is not so easy to turn and needs much more room. A truck can often go into another lane when turning right or left making for added danger. It sometimes appears that the truck driver is going to go left when he is setting himself up for a wide right turn adding to the confusion with other vehicles. Therefore, it is always recommended to keep a safe distance from these big rigs and let them do what they need to do.
Underride Accident – Incredibly dangerous when a smaller vehicle gets up under the trailer of the semi-truck. Can you imagine the terror of being caught up in this type of crash? A car, driver and passengers can find themselves crushed under the mass of a big rig. This can be fatal.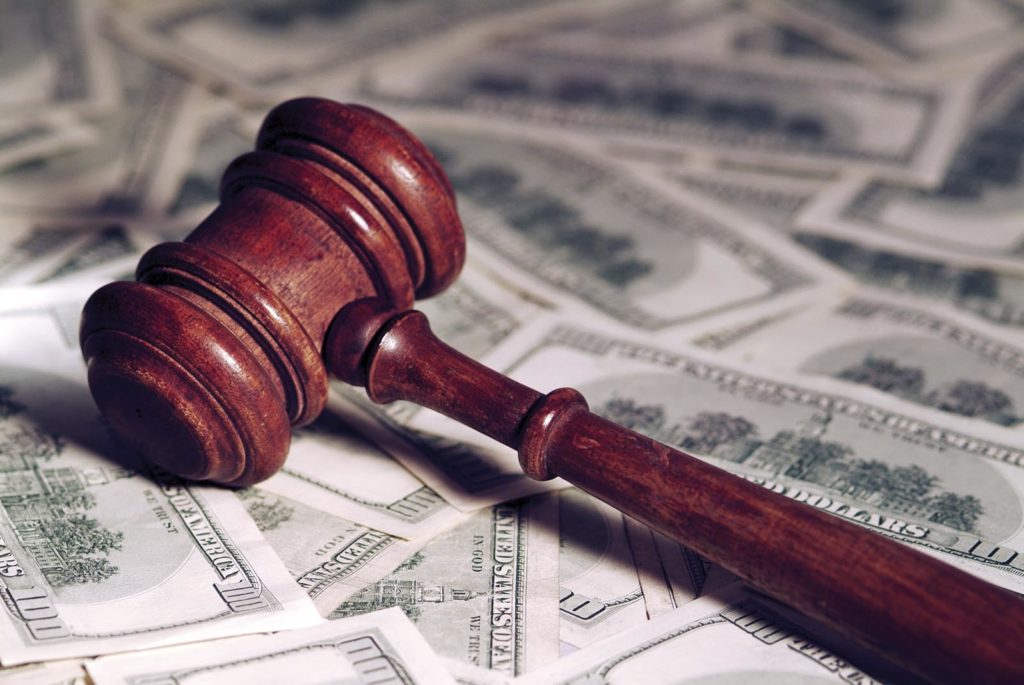 Get Compensated for Your Injuries
An injury accident with a truck can leave a person with serious injury.
It is only right that if the accident is not your fault that you get compensated for the cost.
This can include;
Medical Bill Expenses
Property Damage Reimbursement
Therapy and Rehabilitation Expenses
Pain and Suffering
Emotional and Physical Pain
Lost Wages and Lost Earnings in The Future
Wrongful Death Survivor Compensation
These are just some of the expenses that can add up in a truck injury accident.
Let our team of expert attorneys fight for your rights and just compensation.
Contact Richard Harris Today!
Sparks, NV Busy Intersections
Truck accidents can occur anywhere in Sparks but there are some intersections in the city that are busy and tend to see more crashes.
This is especially true during the morning or early evening rush hour times.
In Sparks you will regularly see semi-trucks in and out of the city delivering goods and services.
Pyramid Way and Prater Way
McCarran Boulevard and Pyramid Way
Sparks Boulevard and Prater Way
McCarran Boulevard and Prater Way
Sparks Boulevard and Baring Boulevard
Stay safe while driving through Sparks and be on the lookout for Big Rigs!
Truck Accidents with Commercial Truckers
For the most part commercial truck drivers are highly skilled and professional.
No matter how careful they are there is always a chance that they will be the cause of a big rig type accident.
Commercial trucks are an important part of the supply chain of the nation.
There is much pressure put on these drivers to get to where they need to be.
Sometimes the expectations are unrealistic and can add to the chance of an accident.
Below are some of the reasons for these accidents –
Inexperienced Drivers- Improper and inadequate training relating to driver skills and defensive driver techniques. The less experienced a driver of an 18-wheeler is the more chance for an accident.
Unrealistic Driving Schedules – Companies will often encourage drivers to deliver faster and work longer. A driver needs proper rest and time in order to deliver loads safely. Truckers often will drive in bad weather to make their delivery on time. Rain, snow, and big rigs are a recipe for disaster.