Laughlin Motorcycle Accident Attorney
If you have been injured by the carelessness of another, The Law Firm of Richard Harris can help you win the compensation from the party responsible for the accident.
Our legal team can help those in Laughlin personal injury motorcycle accidents.
We have won over $1 Billion for our clients.
We have over 40 years of experience in Nevada and can handle your case.
We work on a contingency basis for our clients.
There are no upfront fees and we only get paid when you do.
Healing from the injuries of a motorcycle accident may be hard enough.
We will handle all the legal matters while you get well.
We have expert negotiators which will communicate with the insurance companies and courts on your behalf.
It is important that you have a personal injury attorney in order to be treated fairly and receive the pay out you deserve.
Contact us today and let us get started!
Busy Intersections of Laughlin
Casino Drive is the main street that runs through the city of Laughlin. This is where you will see the most traffic.
When the weekend comes the traffic increases.
When motorcyclists come to town this is one of the major roads you will see them travelling.
The stretch from the Riverside Resort and Casino to Harrah's Beach Resort will likely be the most dangerous part of the road.
The intersections along the way are some of the busier ones in Laughlin including –
S Casino Drive and Laughlin Highway
Casino Drive and Laughlin Civic Drive
Casino Drive and Bruce Woodbury Drive
S Casino Drive and Tropicana Express Drive
In Laughlin, there are also pedestrians and bicyclists crossing the streets at these intersections and this can lead to many distractions.
It can get even more dangerous when the night comes and alcohol is flowing.
It is important to stay alert and safe out there in order to avoid any type of accident.
If you aren't happy with the lawyer you have then considering changing personal injury law firms.
Motorcycle Safety Tips to Remember
Riding a motorcycle is a way of life, but you have to be careful and always plan ahead to stay safe.
Ride Sober – Never get on a motorcycle and ride under the influence. Riding drunk, high or on pharmaceuticals is never a good idea. Just getting on a motorcycle has enough added risk. A rider needs all their reflexes and instincts in order to ride safely. Having slow response time or lack of judgement can be deadly. Balance and alertness are crucial to a rider. Riding impaired should be out of the question.
Helmet is a Must – Most motorcycle accidents are caused by another person's fault. There is no way to completely eliminate the chance of an accident but wearing a helmet can help reduce the risk of serious head injury. It is the law in Nevada that anyone on a motorcycle must be wearing a helmet. So don't go for a ride without one. When it comes to the quality of the helmet make sure it is US Department of Transportation (DOT) approved. A good helmet will weigh about 3 pounds and have a thick polystyrene foam inner liner. Also make sure that you get a good chin strap and tighten it properly. You don't want the helmet to go flying off your head.
Motorcycle Check – Before you get out there on the road a rider should always go through the bike and check it for safety. Make sure the motorcycle is not damaged and all systems are working. This means tires, brakes, seat, engine, lights etc. A motorcycle can be a lot of fun but if it breaks down or blows a tire in traffic the results can be terrible.
Ride by the Rules – You can never predict what another motorist will do on the road. It is important that the motorcyclist obeys the rules of the road to lower the risk of an accident. Driving the speed limit and using signals when changing lanes are all helpful for a safe ride. Give room to any traffic around you so you have enough time to react. The motorcyclist is usually the one that will be most injured in an accident so drive safe.
Dress For Success – There are other ways besides wearing a helmet that a motorcyclist can protect themselves. Wearing proper clothing can also help reduce the risk of serious injury. Arms and legs should be covered with some leathers that will protect you from ripping your skin if you happen to go down. Boots and gloves are always recommended when riding. Your sandals and Nike's won't do much good if an accident occurs. Bright clothes or ones with reflective material on them can also help other drivers see you.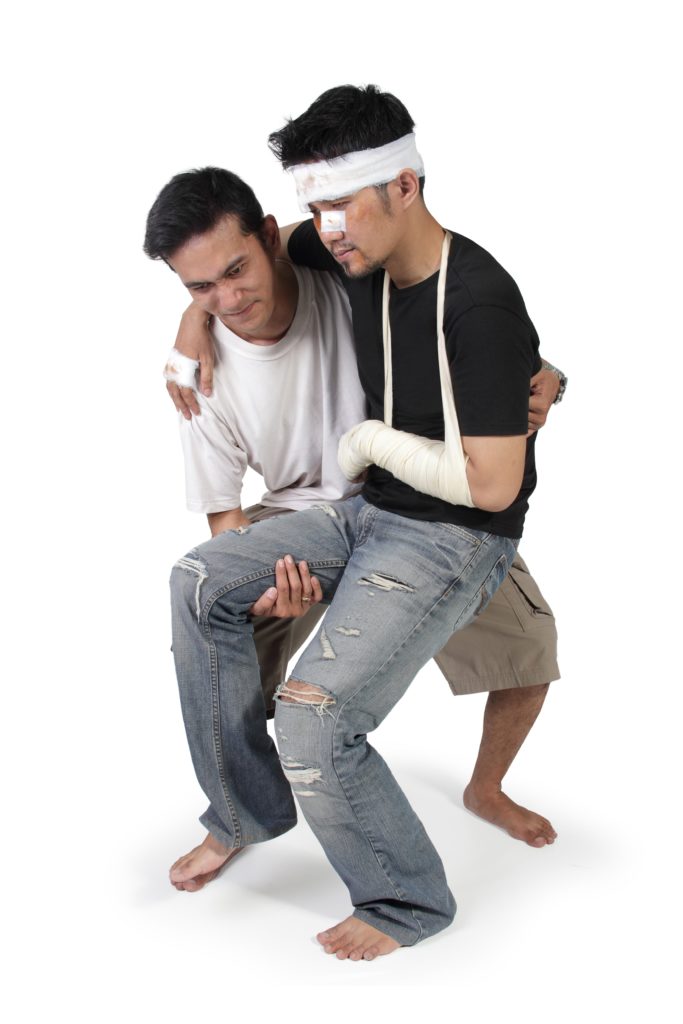 Injuries from Motorcycle Accidents
Road Rash – Falling off a motorcycle and sliding across the ground can leave the skin with a painful injury. The degree of injury can be mild to severe. It is important to seek medical attention to minimize the chance of infection. Proper clothing and protective wear can help to lessen the seriousness of the scraped skin. Pants and jackets can make a big difference.
Head Injury – Common in motorcycle accidents. Wearing a helmet can make a difference between life and death but head injuries can unfortunately still happen. Traumatic Brian Injury occurs when the head hits the ground or vehicle. Concussions can range from mild to severe and can leave a person with a long list of problems. If the head is impacted severely, it could put a rider in a coma or even be fatal. Head injuries are one of the leading causes of death in motorcycle accidents. Long term medical care may be needed in some instances and expenses can add up quickly.
Arm Injury – It is common that when a biker gets in an accident that they get thrown off the motorcycle. It is an instinct that when this happens for the rider to extend the arm out in order to protect themselves. The hand can hit first or the forearm leaving injury to the arm. This is often referred to as bikers' arm. The arm can break, bruise, cut, and have nerve damage from the fall. This is another part of the body that can be protected with safety gear in order to lessen the injury.
Leg Injury – The legs and feet of a motorcycle rider are close to the ground and if an accident does take place, they often find themselves injured. They can scrape and hit the road with hard force leaving a rider with broken bones in the feet and legs. Knees are often injured as well. A large percentage of injuries involve this part of the body.
Medical attention is necessary in all these injuries.
If you plan on filing a lawsuit against the responsible party than getting to a doctor and documenting the injury is imperative.
It is vital to take the advice of the doctor for your full and fast recovery.
It is also important to save all the medical bills and documentation for your personal injury case, there is a 2 year statute in Nevada.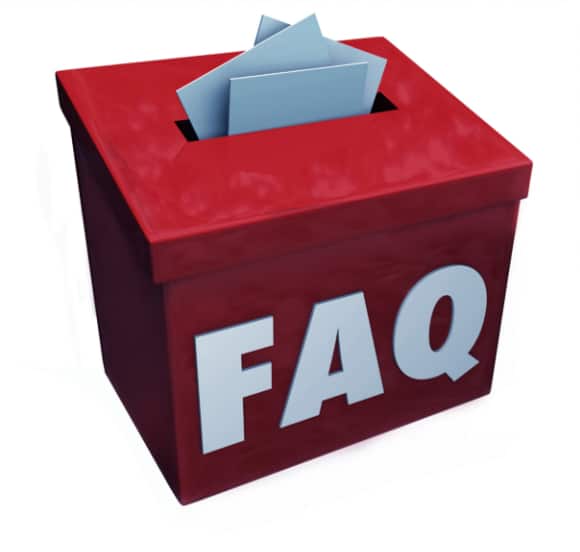 What to Do After a Motorcycle Accident
Check Yourself – If the accident is less serious and you are conscious and not too injured, get yourself and your bike to a safe place off the road in order to avoid another accident.
Call the Police – Get the police and assess the accident scene and injuries. Get a police report.
Get Evidence – This is necessary in any personal injury lawsuit. Pictures, video, witnesses are all important in helping to prove your case.
Medical Attention – Even if you feel alright in the moment it is always best to see a doctor to find out the extent of the injuries. They may be obvious but sometimes injury may come after the adrenaline wears off.
Call Insurance – Let them know what happened and get the paper trail in progress.
Call Richard Harris Law Firm – Let our expert motorcycle injury attorneys take it from here while you recover.
Motorcycles and Laughlin
An accident can happen to any of us at any time.
The Law Offices of Richard Harris are here to help!
We specialize in all types of personal injury accidents including Laughlin, NV motorcycle accidents.
If an accident with injury has occurred due to the fault of another it is important to hire an attorney that will fight for you.
Laughlin is one of those special places to live or visit.
With a couple million tourists a year many of these will ride their motorcycles into town.
Bikers come from all over the country to the hotels and casinos along the Colorado River.
It is just an hour and a half from Las Vegas, a few hours from Los Angeles with Bullhead City, Arizona just over the bridge.
Besides Las Vegas and Reno, Laughlin ranks third with the most visited resorts and casinos in the state of Nevada.
With cars, trucks, RV's and all types of vehicles sharing the streets together in the midst of all the excitement the roads can be risky.
A motorcycle accident with a larger, heavier motor vehicle can leave a person hurt and needing medical care.
An accident can bring serious injuries to a rider.