Spring Valley, NV Bicycle Accident Lawyer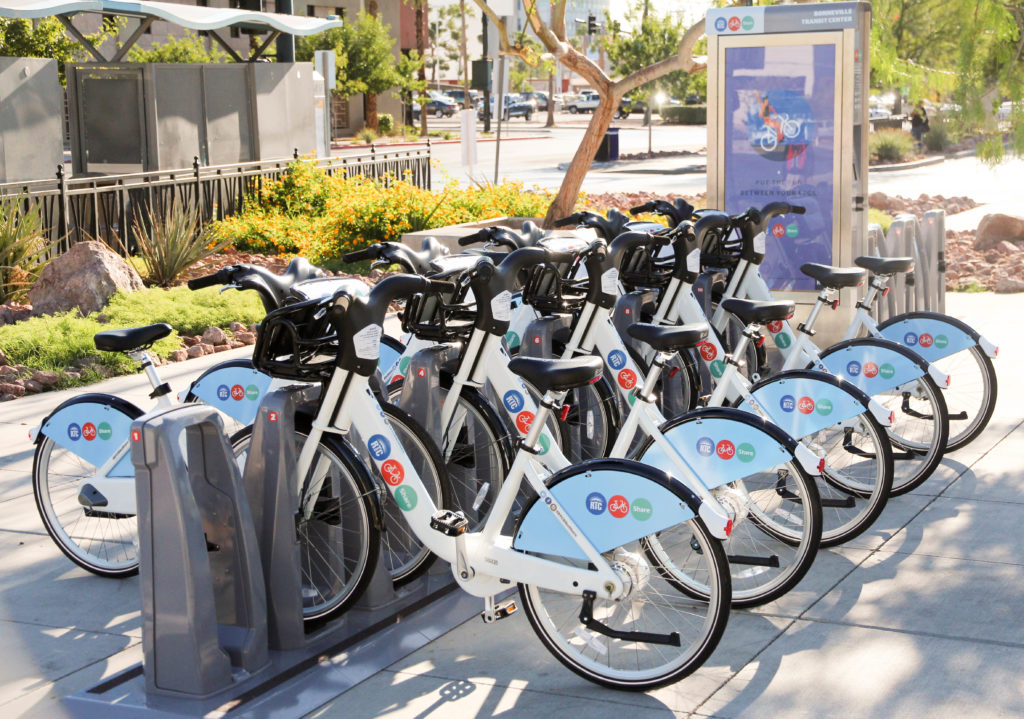 Spring Valley, NV is a town in the Las Vegas Valley with a population that is approaching 220,000 residents.
It is a popular and growing community that starts only a couple miles west of the Las Vegas strip.
Bike riders are seen sharing the road with cars every day in Spring Valley.
There is always risk when out on a bike ride and accidents do happen.
Often in bicycle accidents it is the driver of a vehicle that is responsible for causing the accident.
There is often injury that comes with a bicycle accident because of the lack of protection and size and weight difference of an automobile.
If you ever are in a Spring Valley bicycle accident and you were injured by the negligence of another then this is the time to call a Spring Valley personal injury attorney.
Let the lawyers at Richard Harris help you with your case.
Our attorneys specialize in all types of personal injury accidents including; car, truck, pedestrian, motorcycle and yes, bicycle accidents too.
Bicycles are extremely popular throughout all of Las Vegas.
With those passionate about environmental issues the bike is a great alternative to driving a car.
Some bicyclists will ride to work while other enthusiasts ride for the adventure and exercise.
As the gas prices increase so does the amount of people on bicycles.
Spring Valley has great weather for many months in the year which allows bicyclists to enjoy being out in the sunshine and fresh air.
Sometimes cars and other motorists may be unaware of a bike rider and may collide with them.
Injuries from a Spring Valley bike accident can range from minor to major.
The likelihood of some type of injury is pretty high if a bicyclist crashes.
Dangerous Intersections in Spring Valley
Spring Valley is a family community with many schools in the area. Kids are seen riding bikes to and from schools like; Durango High School, Spring Valley High School and Bonanza High School to name a few.
There are streets and intersections that are really busy and dangerous to bike riders. Speeding cars and bicycles are not a good mix.
The streets that are the boundaries of Spring Valley, NV include; Decatur Boulevard to the east, Hualapai Way to the west, Sahara Avenue to the north, and Warm Springs Road to the south.
Below are some dangerous intersections near Spring Valley –
Spring Mountain Road and Rainbow Boulevard
Tropicana Avenue and Fort Apache Road
Sahara Avenue and Decatur Boulevard
Flamingo Road and Fort Apache Road
There is a lot of road construction throughout the Las Vegas Valley these days which can make a trip on a bicycle more dangerous than usual.
There are many things a bicyclist can do in order to make for a safer ride.
Bicycle Safety Tips
Wear a Helmet – A helmet is the #1 piece of gear that should always be on when riding a bike. The helmet must be of good quality and fit the rider properly. The head must be protected at all times. Odds of injury increase dramatically if a bike rider crashes and does not have on a helmet. If you end up injured and it is shown in court that you were not wearing a helmet than a settlement may see a reduction. It is always in your best interest to wear a helmet.
Protective Gear – Besides the helmet there is other protective gear that can also help reduce injury. Gloves, glasses and padding are always recommended. Gloves can help you with your grip as well as if you go to the ground for protection. Glasses will prevent foreign objects from getting in your eyes.
Lights and Reflectors – These are important for a safe ride especially at night time when it is even more dangerous to be out on a bike. With the Las Vegas Valley being a town where people work and play 24/7 a rider could be going to work at night or early morning. A bright headlight and taillight are essential to bike safety. Blinkers are also a big help in the visibility of a rider.
The Right Bike – Getting a bike that fits you and is of good quality is important. If you are riding up and down hills the brakes of a bike must work properly. If you are going off road than a mountain bike may be the best type. If on the streets then a road or hybrid bike may be the call. Either way it is important that the bike is safe.
Always Ride with the Traffic – So never go head on towards the cars or vehicles. Stay in the flow of traffic in the bike lane and always be aware of the vehicle around you. It is important to be on the lookout for those cars that may not see you in order to avoid a Spring Valley bike accident.
Obey the Law – Don't be the bicyclist that goes through stop signs and red lights. This is a great way to get in a bike accident. In order to share the streets safely it is crucial that both motorists and cyclists obey the rules of the road.
Bright Clothing – As well as helmets, pads, reflectors and lights wearing bright colored clothing can make a rider much more visible to a motorist. There are clothes that come with reflective strips on them and can help a rider travel more safely in Spring Valley.
Call The Law Offices of Richard Harris
The lawyers at Richard Harris will investigate the circumstances and fully understand the case in order find out who is liable for the accident.
If we take the case our lawyers work on a contingency basis.
This means that there are no upfront fees and we only receive payment if we win a financial award for you.
Remember that the statute of limitations on personal injury lawsuits is in most cases only 2 years.
It is in your best interest to reach out as soon as the accident occurs and not allow too much time to go by.
We have seen just about every type of lawsuit and can definitely help you if you have been injured in a Spring Valley bicycle accident.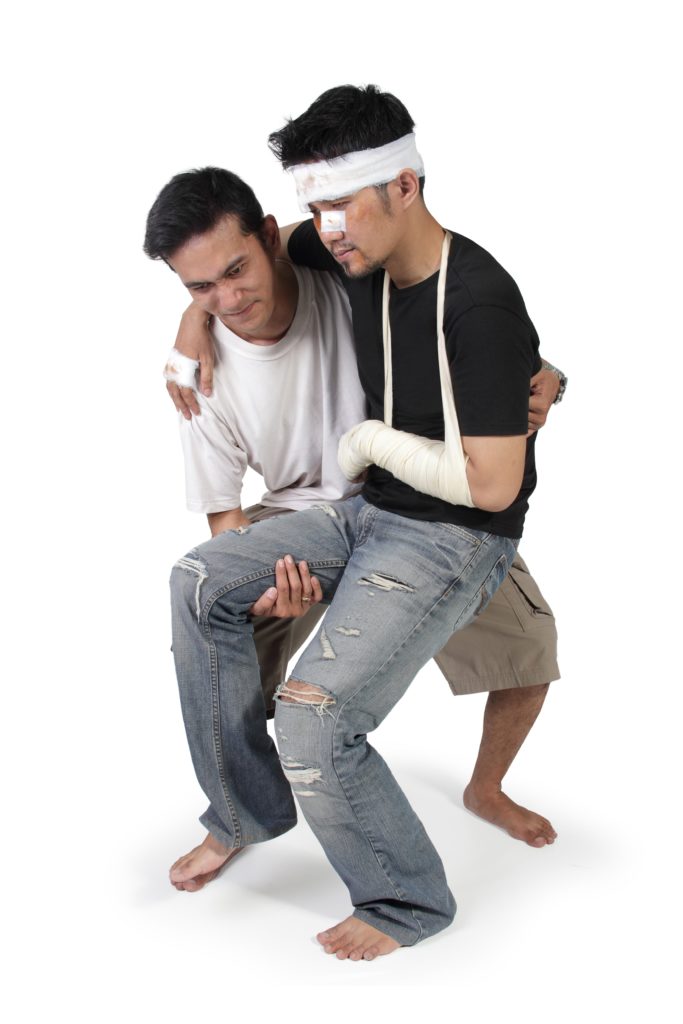 Common Injuries from a Bicycle Accident
Riding a bike is a lot of fun and a reliable way of transportation for millions in the US.
There are some inherent dangers that come with riding a bicycle in Spring Valley.
Below are some of the most common types of injuries we see when a rider is hit by a vehicle.
Road Rash – When thinking of road rash, the one word that comes to mind is Ouch! We often tend to dismiss the seriousness of this injury. There can be different levels of pain and suffering that go along with it. If minor it can have some red skin, scrapes and may not need professional medical treatment to heal. The next level may have bleeding, lacerations and may heal in a week or two. Medical treatment should be sought in order to clean the wound properly and get the antibiotic ointment to heal it without permanent scarring. The most serious level is where muscle, nerves and skin are damaged to the point that permanent damage and scarring is likely. Particles from the road may get in the cut and cause an infection. Emergency room treatment is needed immediately and surgery may be required.
Broken Bones – A bike rider is very vulnerable to injury when travelling the road with other vehicles. A bicyclist is at high risk for a broken bone injury if an accident occurs. Face bones and the skull area can be painful and devastating breaks. The nose, cheek etc. can all be painful and leave a cyclist needing surgery and time to recover. The head can leave a person with Traumatic Brain Injury. TBI can lead to memory loss, brain bleeds, nausea and serious headaches. Neck and Back bone breaks can lead to paraplegia in severe cases and long-term care. The collarbone is a common bone to break when a rider lands on the area with a lot of weight and force. Arms, hands and wrists along with legs, ankles and feet are all susceptible to bone breaks in a bike crash. There are some bike wrecks where the cyclist has multiple breaks.
If there is injury from a Spring Valley bicycle accident there will be medical bills, wages and income lost, pain and suffering and other costs.
It is important to seek a personal injury lawyer like Richard Harris to fight for you.
If you were injured by the negligence of another motorist, you shouldn't be left paying for the damages left behind.
Our lawyers are experts at establishing liability, dealing with insurance companies and getting you the compensation that you deserve.
Our experienced professional attorneys at Richard Harris will help you get the best legal recovery possible.