Pahrump Nv Car Accident Attorney
Pahrump, NV is a city about 60 miles west of Las Vegas.
It is a growing town in the desert with a lot more going on than you might think.
It is host to a number of events, music festivals and other attractions. Death Valley National Park is also just about an hour away to the east. As the traffic increases so does the risk of being in a car accident.
Car accidents can come with a number of difficulties including; damage to the vehicle, injury and lost wages.
It is important to get a Pahrump car accident attorney if you have been injured by the fault of another.
The lawyers at Richard Harris are ready to help.
The NV-160 road is one of the busier highways with casinos and all types of shopping outlets.
It is home to the Pahrump Nugget, Saddle West Hotel Casino and RV Resort, Dotty's 33 and Golden Casino Group to name a few.
Rush hour can be busy with cars constantly slowing down and pulling off and on the road.
Perfect for a rear end accident if a driver is not paying attention.
Speeding is also an issue on this stretch of the road.
Casinos are open 24/7 in Pahrump which makes for more opportunity for a car accident to happen than in other cities.
Car accidents are unavoidable sometimes no matter how careful you drive.
Richard Harris Can Help
The Oldest and Most Respected Personal Injury Law Firm in Nevada
Pahrump Car Accident Attorneys Available
Over $1 Billion Recovered for Clients
Better Business Bureau (BBB) Top Rated
Knows How to Deal with the Insurance Companies
Make the call if you've been injured in a Pahrump Car accident today!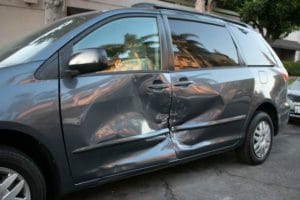 Different Factors in a Pahrump Car Accident
An injury from a car accident can depend on many different factors.
What part of the car was hit?
A rear end accident can have different injuries sustained than an accident head on.
Wearing a seat belt or not is another reason for the seriousness and location of the injury.
The weight, size and type of the vehicle is important.
The amount of safety features the car has will sometimes determine the amount of destruction that takes place.
In some accidents there are multiple vehicles that pile up.
A car may be hit in a variety of spots and from different angles.
The speed that a vehicle is traveling can make a big difference.
Obviously, going 75 mph will do more damage than going 25 mph in most cases.
An air bag that releases during a crash can affect the injuries.
Every car accident will have varying circumstances.
Injuries are often categorized by being impact injuries or penetrating injuries.
The impact injuries can be a driver or passenger hitting their arms or legs on the steering wheel or door within the vehicle.
When there is a penetration injury it can be glass flying and breaking the skin or much more serious contact with something that gets hurled within the car and breaks the skin.
This can be anything like a skateboard, groceries or other items that may be loose in the vehicle.
Either way, car accident injuries can be wide ranging from not so serious to life threatening and even fatal.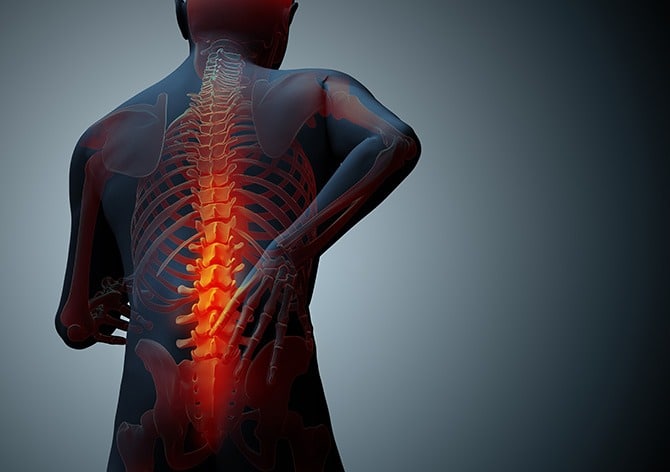 Common Injuries in a Pahrump Car Crash
Facial – The facial area is very susceptible to injury. In a rear end collision, the face can hit the steering wheel. If the air bag makes contact with the face injury can occur. Cuts and scrapes can need stiches and plastic surgery in some cases. A passenger is at risk just as much as the driver. If there is glass flying or any other items in the car launched in the air the face is vulnerable.
Soft Tissue – When a person is hit in a car accident the neck can move in a quick motion back and forth. Whiplash can result in a neck injury where tendons and muscles will tear and the result can take months to heal. These types of injuries can stay with a person a long time. Chiropractors and doctor appointments can be ongoing to relieve the pain of these soft tissue injuries.
Head – Hitting the head or skull area can cause concussions, fractures or Traumatic Brain Injury (TBI). This can be damaging and may lead to long term care and rehabilitation in some cases. The head can hit the window, door, steering wheel and if hit hard enough can be a fatal blow. Memory loss, nausea, and head aches can result from head trauma. Internal bleeding is dangerous with head injuries as well.
Arms – Arms and hands can hit against a steering wheel, door or window in a car. Fractures and sprains can occur if the impact is strong enough. Cuts and bruises are also common in arm injuries.
Legs – Knees and legs can be injured when hitting a steering wheel or a passenger's legs hitting a seat in front of them. Once again fractures can occur and cuts and bruises if there is glass or other types of elements in the crash.
Back – The spine can be injured in a lot of different ways. The lower and mid back may have soft tissue damage and be sore from impact. The back may have more serious injury and have broken bones. Paralysis can be a life changing result in back injuries. It is important to seek medical attention in all these examples.
If you're ever in a car accident in Pahrump, it is best to seek medical treatment right away.
It is especially important if you feel any level of pain or discomfort.
If there is any injury involved you will want to get a personal injury attorney like Richard Harris.
(NHTSA) Traffic Crash Data
The US Department of Transportation has recently released their 2020 traffic crash data and the numbers are cause for concern.
Over 38,500 fatalities from traffic accidents across the nation
Fatalities are on the increase up 7% from 2019
45% of fatalities on the road involve negligence like (speeding, DUI and not wearing a seatbelt)
What to do After a Car Accident in Pahrump
Car crashes can be confusing and stressful.
There are some things that a person can do at the scene of an accident which can really help out later.
If you can stay calm and keep your wits about you there is some key information you need to gather.
Check for injuries – Check yourself, passengers and then anyone else that may have been injured in the accident. Call 911.
Find a safe area – Get out of harms way and to a safe place on the side of the road and wait for help to arrive.
Put on hazard lights – In order to avoid more accidents, get hazard blinkers on to allow traffic to see the accident and get around the scene safely.
Gather info – Get driver's license, registration, proof of insurance and exchange phone numbers.
Witness information – If there are witnesses that saw anything that could help your case get their information as well.
Take pictures and video – Use your phone to get pics and video of the scene from different angles.
Medical check – If you are injured seek medical attention. Sometimes injuries don't appear right away so it is always recommended to get checked out by a medical professional.
Call the Law Offices of Richard Harris
Sometimes you may need to call a tow truck and get your car out of the street if you can't drive away.
All these things can be overwhelming.
Dealing with insurance companies and insurance adjusters can really be a drag.
It is best to have a personal injury attorney on your side to help out.
Reasons for a Car Accident in Pahrump
Speeding – Driving too fast is always a bad idea. Speed limits are there for a reason and when a driver is flying down the street and cutting in and out of lanes all types of collisions can occur. The faster the speeds usually the more serious the injuries. So slow down.
DUI – Can you believe that with all the Lyft and Uber drivers around there are still those who will drive on the streets and highways intoxicated? Well believe it, drunk drivers are all around us and in a 24-hour town like Pahrump they can be a menace.
Driving Distracted – The phone has become the greatest distraction to everyone. It is common to have a car accident with a phone taking our focus away from the road. Looking at GPS, talking, texting and listening to Spotify all can cause a major situation.
Being an attentive driver and able to react quickly in traffic is extremely important.
Not paying attention is irresponsible and dangerous.
The Richard Harris Law Firm can be a great benefit for anyone injured in a Pahrump car crash.
Their expert Pahrump car accident attorneys are ready to assist.