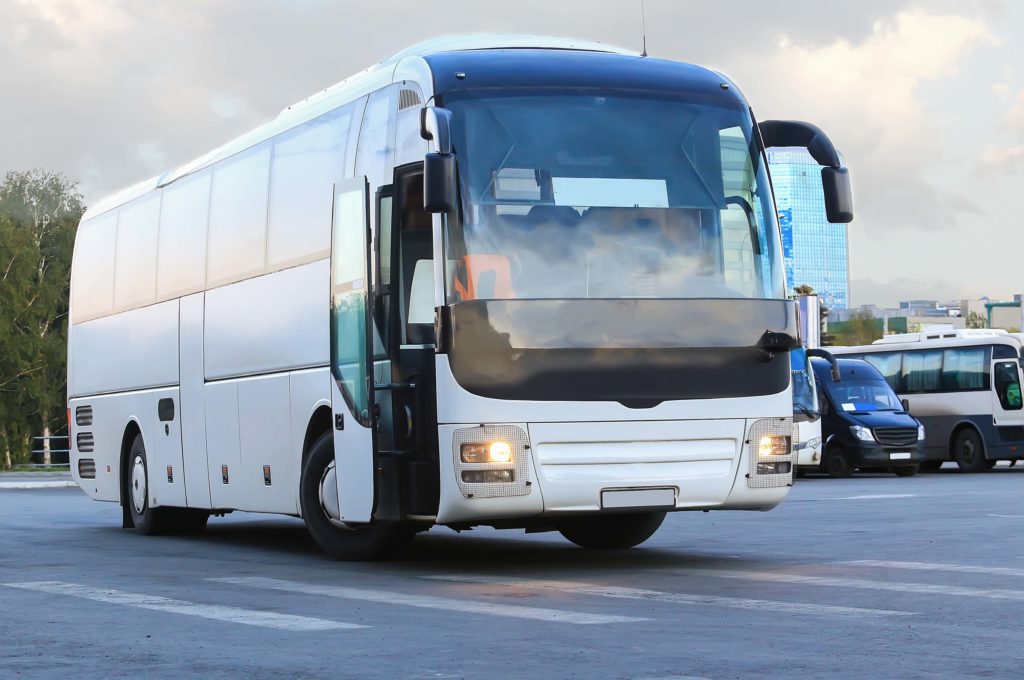 The U.S Department of Transportation through the National Highway Traffic Safety Administration (NHTSA) announced today that it will require lap and shoulder belts for each passenger and driver of new motor coaches, and large busses.  This is an attempt to reduce deaths and injuries due to bus accidents.
U. S. Transportation Secretary Anthony Foxx declared after the rule was handed down, "Safety is our highest priority and we care committed to reducing the number of deaths and injuries on our roadways.  Today's rule is a significant step forward in our effort to improve motorcoach safety."
Annually, an average of 21 deaths and nearly 8,000 are injured in motorcoach and large bus accidents according to statistics gathered by NHTSA.  Estimates are that seat belts on these vehicles could reduce deaths by 44% and the number of moderate to severe injuries by 45%.
NHTSA Administrator, David Strickland said, "While travel on motorcoaches is overall a safe form of transportation, when accidents do occur, there is the potential for a greater number of deaths and serious injuries due to the number of occupants and high speeds at which the vehicles are traveling."
The rule goes into effect for new busses with a Gross Vehicle Weight of greater than 26,000 lbs., manufactured after November of 2016.  Transit busses and school busses are exempt from this ruling.