Summerlin Pedestrian Accident Lawyer
Because of Summerlin's great year around weather, it is no wonder why there is so much pedestrian activity with residents and visitors walking and jogging.
Summerlin averages over 290 sunny days a year, far exceeding the US national average of slightly over 200.
The average rain is approximately 5 inches a year with the national average over 38 inches allowing for plenty of time outdoors.
Summerlin is one of the most desirable residential neighborhoods of Las Vegas with a population of 46,213 as of 2021.
Areas like downtown Summerlin with lots of shopping and the Red Rock Casino continue to bring in all types of traffic.
There are many schools and parks throughout Summerlin that bring direct interaction between motor vehicles and pedestrians daily.
The NHL hockey team Vegas Golden Knights and their practice facility Citi National Arena is a popular spot for visitors of all ages as is the Las Vegas Ballpark, a 10,000-person capacity baseball stadium home to the Las Vegas Aviators.
Pedestrian traffic is on the increase and is highly noticeable around the area especially during game nights and special events.
The Las Vegas Metropolitan Police Department patrols the area at the Summerlin Area Command (SAC).
North of Charleston Blvd is within the City of Las Vegas, while south of the Boulevard is considered unincorporated Clark County.
There are three main associations that manage Summerlin (Summerlin South, Summerlin North and Summerlin West).
As Summerlin grows there will be more residential development as well as commercial.
Allegiant Air and Howard Hughes Corporation both have their headquarters in Summerlin.
If you have been injured in a traffic accident, you'll need an experienced Summerlin pedestrian accident lawyer to help you through the legal process.
Working with a Summerlin personal injury attorney ensures you'll receive maximum compensation for your case.
Why Contact Richard Harris Law Firm?
We truly hope you will never be injured in a Summerlin pedestrian accident, but if you are you can get the help you need by contacting The Richard Harris Law Firm.
Richard Harris and his legal team are experienced attorneys that are experts at handling motor vehicle-related accidents.
We have the knowledge and track record to deal with Allstate, Progressive, AAA, State Farm, and any of the major insurance companies.
Summerlin Pedestrian accident lawyer, Richard Harris, has a proven history of winning cases.
He has well over 1,000 positive reviews from previous clients on websites such as Yelp, Google, and Facebook.
After you've been injured in a pedestrian accident in Summerlin, you may not know what to do next to get compensated for your injuries and the medical bills that always come.
Our team of legal professionals is available 24 hours a day, 7 days a week to answer all your questions and help guide you.
Call us today for a free consultation and initial case review.
Common Causes of Pedestrian Accidents in Summerlin
Every car accidents is unique, but the reality is that pedestrian accidents will usually result in far greater injuries than somebody inside a car.
Pedestrian accidents typically affect people of all ages, from children to senior citizens 70 and up.
If you have been injured Do Not fight the insurance corporations alone.
They will lowball you every time.
The top 5 most common reasons for pedestrian accidents are:
Distracted driving– This is one of the most common causes of pedestrian accidents. Distracted driving accident rates are on the rise every year because of the increase in the use of cell phones, GPS, satellite radio, and other devices. Other factors that cause many of these types of accidents include: listening to music, applying makeup, drinking and eating.
Speeding– Driving fast is the most common reason for all car accidents in the USA. Speeding and driving recklessly above the posted speed limit can drastically increase your chance of being in a crash. Do not speed!
Failing to yield to pedestrians in a crosswalk– Pedestrians using a crosswalk or obeying crossing signs at an intersection almost always have the right of way in Nevada. Drivers have a responsibility to pay attention to pedestrians and make every effort possible not to hit them even if they are outside of crosswalks and at intersections. Failing to yield to a pedestrian in a crosswalk is almost always ruled as the driver of the vehicle's fault.
Driving under the influence– Driving under the influence of drugs or alcohol is illegal, especially to pedestrians. Even one alcoholic drink can reduce a driver's ability to operate a vehicle safely. A lack of judgment, slower reflexes and reaction times, and lessened inhibitions add up in a bad way. In this day and age where rideshare services such as Uber and Lyft are available 7 days a week everywhere, there is no reason to operate a vehicle while under the influence.
Bad weather– Although Summerlin has a fantastic climate with lots of sunshine and very little rain, when it does rain the roads can become incredibly dangerous very quickly. Flash flooding can occur in the streets of Summerlin and when it does the chance of all accidents increase including pedestrian types. Streets get very slippery thanks to the built-up oil deposits. Pedestrians can be very hard to see in bad weather, particularly at night and with teen drivers it's even worse. If you are out walking or jogging in the rain, you should wear brightly colored, obey all road laws, and stay alert. If you are driving in an area where you know there is significant pedestrian activity, pay extra attention and make sure to give pedestrians the right-of-way at all times.
Even if you are a resident of Summerlin and familiar with the roads, it is important to take the extra time to look before you step out into the street. Always choose the safest area and moment to cross.
Whatever the reason for your accident, Summerlin pedestrian accident lawyer Richard Harris can help you recover maximum compensation for your injuries.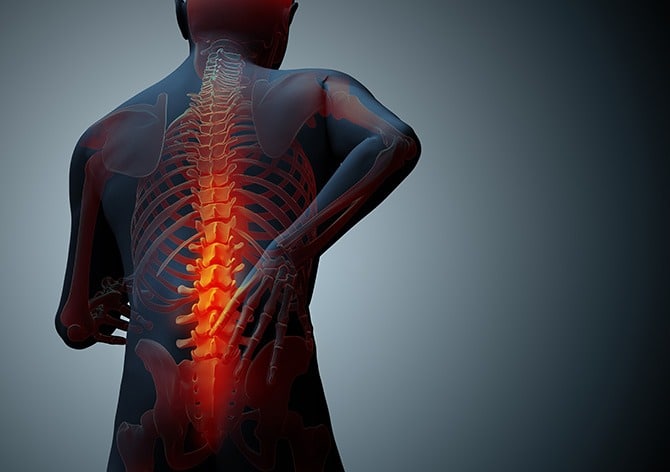 Common Injuries after a Pedestrian Accident
Pedestrian accidents usually involve the most severe injuries of all car and truck accidents.
The sheer weight and size of a car or truck versus a pedestrian can cause major damages.
A pedestrian does not have the same safety measures a car provides such as steel all around you, airbags, and seatbelts.
Some of the most common injuries we see include:
Broken bones and fractures – wrists, ankles, ribs and hips are common
Neck and back injuries – bulging discs, whiplash, and spinal cord
Head injuries– concussions and traumatic brain injuries
Cuts and bruises – bruising is often see, and deep lacerations may require surgery
After being involved in a pedestrian accident, please seek medical attention immediately.
Some injuries could be masked by the shock or adrenaline rush following the crash.
Going straight to the hospital or ER following a pedestrian accident is wise, and that choice will help strengthen your injury case.
Calling a lawyer and working with a Summerlin pedestrian accident lawyer will help you receive max settlement $$.
Summerlin Pedestrian Accident Statistics
Nearly everyone will be a pedestrian at some point during the day, like the short walk from the car to the grocery store doors, the bus stop to school, or going out to walk the dog.
Being involved in a pedestrian accident never crosses your mind until it happens to you.
And even if you follow all rules, use crosswalks and sidewalks, you can't control crazy drivers.
Summerlin has seen an upward trend of pedestrian accidents and motor vehicles.
Last year in Las Vegas the Nevada Department of Transportation reported a total of 70 pedestrians killed in traffic accidents, an increase of almost 20 percent from the previous year.
Most Dangerous Roads and Intersections in Summerlin
Because Summerlin is a very busy and crowded neighborhood, there are many intersections that pedestrians should be aware of.
Whenever there are pedestrians sharing space and roads with any size motor vehicle, there are bound to be serious accidents.
Some of these roads include:
Town Center Drive
Pavilion Drive
Charleston Boulevard
Sahara Avenue
Flamingo Road
Alta Drive
The most dangerous intersections in Summerlin include:
Town Center Drive at Sahara Avenue
Sahara Avenue at S Pavilion Drive