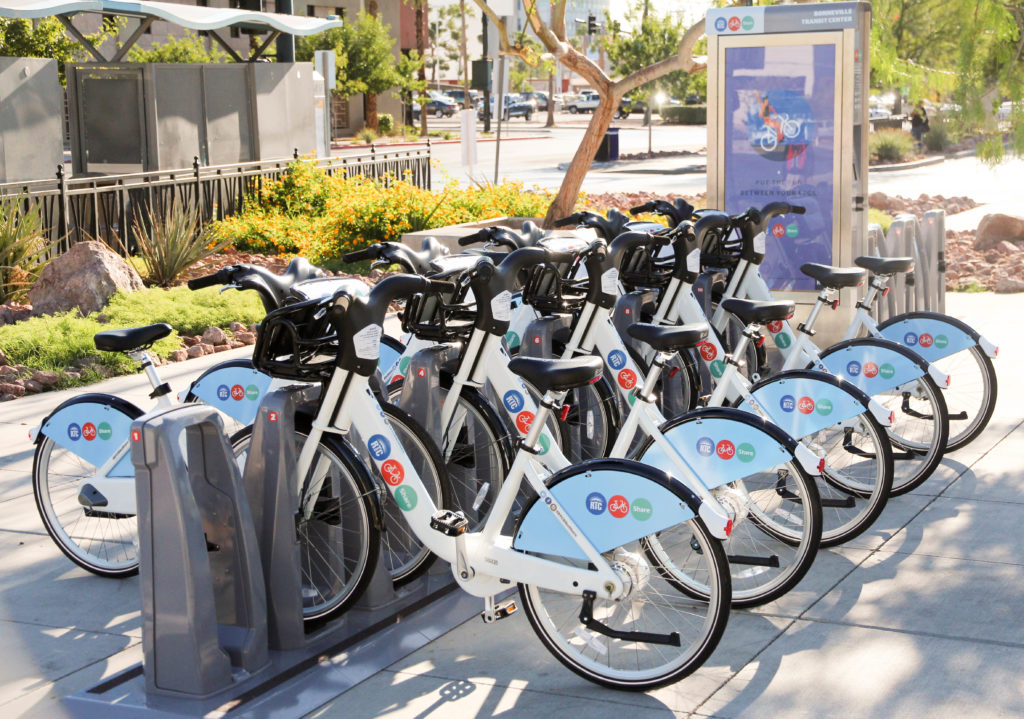 Summerlin Bicycle Accident Lawyer
Yes biking to and from work or school is a great way to commute, and  a great hobby to keep healthy, but reality is that anytime a cyclist shares the road or space with automobiles then getting injured in an accident increases.
If you or a loved one have been injured in a bike accident, contact a highly-rated Summerlin bike accident lawyer.
Summerlin is best known for its beautiful residential neighborhoods and is approximately 10 miles west of the world famous 'Strip'.
The beautiful Red Rock Canyon State Park is within a few miles of the city of Summerlin as well.
Summerlin is an active community known for its tree-lined streets and plentiful green spaces.
The city is a very popular place for bicyclists with many trails to discover nearby such as the Cottonwood Canyon Park, Pueblo Park, Desert Park, Buckskin Cliff Shadows, Hualapai Canyon Trailhead and Paseo Park.
The Red Rock loop and scenic route is also very popular among cyclists.
As of today, construction of new trails and routes can be seen in this growing community.
Summerlin has over 250 cycle routes ready to be explored.
Many of them can be hilly with multiple turns and elevations.
There are also over 150 miles of trails connecting the various communities throughout the city.
The 215 Beltway Trail has over 10 miles along the highway and cyclists are often seen traveling out to the Red Rock Canyon National Conservation Area.
Some of these routes can often have motorists nearby and some may have direct interaction with cars and other vehicle types.
If you are ever in a bike accident in Summerlin it is important to have a knowledgeable attorney.
The Law Offices of Richard Harris offers a free consultation and we do not charge any fees until we win your case.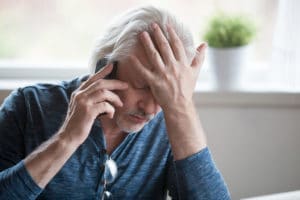 Call Summerlin Bike Accident Lawyer Richard Harris
Although Summerlin offers a wide variety of biking options, it is important to remember the dangers of riding a bicycle.
People nowadays are so busy and careless that once they get behind the wheel it's hard to trust their decision making.
If you are injured in a Summerlin bike accident, you will need professional legal help to fight the insurance companies.
Don't just assume the person who hit you has great insurance and that they are going to be excited to pay out on your claim.
The Law Offices of Richard Harris is a top-rated and most respected personal injury law firm here in Clark County and Summerlin.
It is also the largest and most established law firm in Nevada.
We proudly have more than 1,000 positive reviews on websites such as Google, and Yelp from satisfied clients that couldn't believe the pristine service we gave.
Insurance companies love unrepresented claimants, so if you try and deal with the insurance company yourself, they will likely shut you down as they pay you peanuts.
Summerlin bike accident lawyer Richard Harris, will fight for you to get you the maximum amount of compensation owed to you.
We have been helping injury victims in Las Vegas since 1980.
We are here to help, and we will negotiate with the insurance companies aggressively on your behalf.
So if you have been injured in a Summerlin bicycle accident, you will need an experienced personal injury lawyer that knows how to win cases.
You can contact Richard Harris and our expert legal team 24 hours a day, 7 days a week for a free consultation.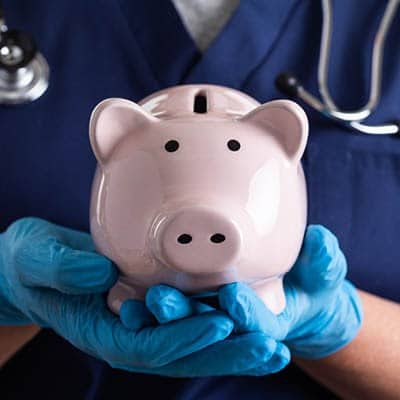 How Much Is a Bike Accident Settlement Worth?
After being injured in a Summerlin bicycle accident, you might be experiencing major financial stress along with the pain from your injuries.
When victims are missing days at work and the bills are piling up it's a very bad feeling.
Insurance companies are not on your side and do not have your best interests at heart so call Richard Harris today.
The Law Offices of Richard Harris have years of successful experience negotiating Summerlin bike accident personal injury cases and know how to deal with the insurance adjusters etc.
The settlement value of your Summerlin bicycle accident injury claim will mostly be based on the injuries you have from the crash.
As we move along into your case with all the medical reports, ER bills, long-term prognosis, etc. we will be able to value your case correctly.
This is why it's important to hire a lawyer like Richard Harris who has over 40 years experience and has recovered over $1 billion for our clients.
Settlement amounts do vary widely depending on the severity of the injuries.
For instance, somebody with severe brain damage is more likely to be compensated greater than someone with soft tissue injuries.
Key areas that determine the value of a case include:
The severity of the injuries suffered
Cost of medical bills for present and future treatment
Lost wages and future lost earnings
And physical or emotional suffering
Injury Cases a Summerlin Bike Accident Lawyer Deals With
In general, riding a bike is dangerous (especially for young kids), but riding on busy city streets around traffic increases your chances of being injured in a car crash.
People are often in a hurry and driving distracted is a major problem for everyone sharing the road these days.
It is hard sometimes to see a bicyclist in normal situations let alone when not fully paying attention.
Wearing a helmet and protective gear as well as staying aware of your surroundings are some steps you can take to help minimize any injuries that could happen in a Summerlin bicycle accident.
If you get hit by a car while riding a bicycle, you need to seek medical treatment ASAP – don't wait to see a doctor.
Obviously, the sheer impact of a moving vehicle hitting a bicycle can be life changing.
Even if you don't think you're injured at that moment, you should get to the hospital.
Often times injuries that can't be seen are being masked by adrenaline and can even turn fatal believe it or not.
Over half of fatal bicycle accidents are the result of head trauma.
So again, always make sure to wear a helmet.
Common injuries from a bicycle accident in Summerlin:
Concussions – head injuries can result in (TBI) Traumatic Brain Injury
Internal injuries – organ injuries and internal bleeding can be dangerous
Broken and fractured bones – arms, legs, ribs etc. are common
Cuts and bruises – can cause infections and often worse than first appear
Loss of limbs – can occur in traumatic accidents
Wrongful death – worst case scenario
If you've suffered an injury from a Summerlin bike accident, contact top Summerlin bike accident lawyer Richard Harris.
Common Causes of Bike Accidents
Unfortunately, there are a number of bicycle accidents that occur in Las Vegas and its surrounding neighborhoods including Summerlin.
Some of the major streets and intersections can be dangerous for cyclists traveling through Summerlin.
Town Center Drive and Hualapai Way are intersected by many busy roads including: Tropicana Ave, Flamingo Rd, Sahara Ave, Charleston Blvd, and Alta Drive to name a few.
Sadly negligent drivers might try and blame the bicyclist for the collision, even though more often than not, bike crashes are caused by a driver's lack of attention. Facts.
There are many reasons a bicycle accident could happen in Summerlin or anywhere in the greater Las Vegas Metropolitan Area.
Some common reasons for bike accidents in Summerlin include:
Distracted drivers– texting, using phone, eating, etc.
Speeding– leading cause of all traffic accidents
Driving under the influence– drugs, alcohol, etc.
Unsafe passing of a bicyclist– not giving the cyclist ample room
Drivers who do not obey rules of the road– driving in and or across bike paths illegally
Reckless drivers or riders– driving or riding in an unsafe manner is risky no matter what
How a Bicycle rider Can be Safe in Summerlin
No matter how many precautions a bicyclist takes, they will always be at risk while sharing the roads with motor vehicles.
There are many ways that a cyclist can still enjoy the benefits of riding their bike and stay safe at the same time.
Protective Gear – this includes a helmet, padding, eye wear etc.
Check Equipment – always test the tires, brakes, lights and seat before riding
Proper Lights and Reflectors – bright lights in front and red light in back
Clothing – reflective shirt jacket, pants or vest
Hand Signals – when making turns or changing directions
Go with the flow – Make sure to travel in the same direction as the traffic