Have you or a loved one experienced severe of uncontrolled bleeding as a result of taking Xarelto®(rivaroxaban)?
We can help. Call (702) 444-4444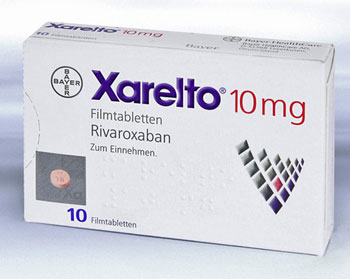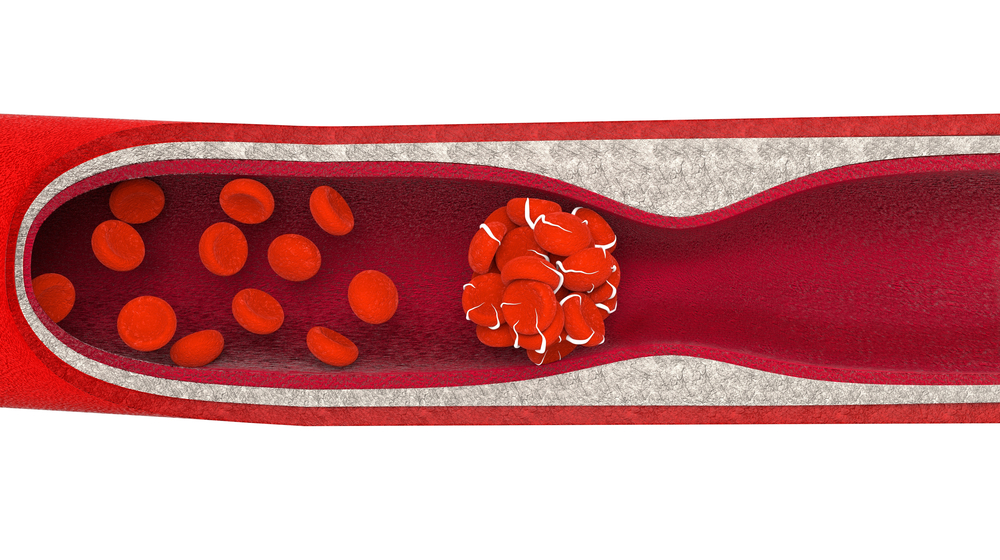 Medication/Drug: Xarelto (rivaroxaban)
Use
Anticoagulant (blood thinner) approved in 2011 to prevent the formation of blood clots.
Related Injuries
Severe internal bleeding
Intracranial hemorrhage
Death
More information about Xarelto (rivaroxaban)?
Xarelto is an anticoagulant medication used to treat patients who experience Atrial Fibrillation (AF) or AFib, which is a heart condition where the atrium of the heart does not contract normally. This heart condition can increase the risks of stroke and blood clots; anticoagulants are usually prescribed to counter those threats. The biggest risk of using any anticoagulant medication is the increased risk of bleeding, internally and externally.
Background on Xarelto (rivaroxaban)
One of the earliest anticoagulants used to address the risks of AFib was warfarin marketed under the brand name Coumadin. As with most anticoagulants, the risks of bleeding increased with use of warfarin, but the risks were controlled by testing the blood, usually monthly, of the International Normalized Ratio (INR) levels. This ensured that a therapeutic dose was taken, but that the bleeding risks were within a controlled range. Warfarin also required changes to diet in order to be most effective.
As new anticoagulant drugs are developed, the focus of today's drugs appears to be towards convenience rather than safety. Warfarin the long established anticoagulant, whose patent has expired and is now available as a generic drug, could have its anti-coagulant effects countered through the use of Vitamin K. The new anticoagulant drugs, like Pradaxa and Xarelto, are "direct thrombic inhibitors," and do not require the self-testing of INR, however, these new drugs have no reversal agent (or antidote), like Vitamin K, to stop unexpected or uncontrolled bleeding.
The risk of uncontrollable bleeding using the new generation of anticoagulants is strong. QuarterWatch, a publication of the Institute for Safe Medication Practices (ISMP), an FDA watchdog group, monitors FDA's Adverse Event Reporting System (FAERS), and finds that anticoagulants cause bleeding in "…approximately 15% of patients with atrial fibrillation…" who have been exposed to the drug for a year or more. Quarterwatch finds treatment with these drugs to be high-risk, and monitors adverse events in the FDA database for these drugs in particular.
GET HELP NOW
FREE
XARELTO CASE EVALUATION
Have you or a loved one suffered complications resulting from taking Xarelto? You may be entitled to compensation. Get help now.
(702) 444-4444
History of Xarelto Use
The FDA approved Xarelto for use in late 2011. In 2013 Xerelto which is licensed in the United States to Johnson & Johnson subsidiary, Janssen Pharmaceutica, as joint developer and manufacturer with Bayer AG, saw growth in sales of the drug largely taking over market share from Pradaxa, which currently has nearly 2,500 lawsuits pending in the federal court system. (see our previous discussion of Pradaxa) .
Reports began to surface in 2012 out of Germany, the home of Xarelto's developer, Bayer AG, that 750 events and 58 deaths were reported to German drug regulators in that year. In September of 2013, the German newspaper, Der Spiegel reported almost 1,000 adverse events were reported to the German drug regulatory agency in just the first 8 months of 2013, which included 72 deaths.
At the same time, Bayer reports that Xarelto sales amounted to $1.3 billion in 2013, and are forecasting nearly $5 billion in annual sales.
Legal Action
The first lawsuits against Bayer and Janssen were filed earlier in 2014. On February 18, Virginia Stuntebeck, filed a case in Philadelphia County Court of Common Pleas, alleging that the drug caused internal and gastrointestinal bleeding which required her hospitalization, and even then, doctors had difficulty stopping the bleeding. In June 2014, a woman, Nancy Packard, filed a case in U.S. District court in Florida, claiming that use of Xarelto had caused her husband's death.
These cases allege that the manufacturer's had knowledge of the drug's propensity to cause bleeding and that there was no applicable reversal agent, which could control the bleeding, but that the manufacturers failed to warn users or doctors of the "irreversible nature of Xarelto," in order to support their sales forecasts.
You should not discontinue taking any prescribed medication without consulting with your doctor
Xarelto® is a registered trademark of Bayer AG and is used here only to identify the product in question.
This law firm is not associated with, sponsored by, or affiliated with Bayer AG.
If you or a loved took Xarelto and experienced complications, please call us. You may be entitled to compensation.
(702) 444-4444
Nevada Xarelto® Lawsuit
If you or a family member has been prescribed and used Xarelto, or another direct thrombic inhibitor, and later suffered uncontrolled bleeding or death, contact the Xarelto lawyers at the Richard Harris Personal Injury Law Firm to discuss your case. Call (702) 444-4444 or fill out our Free Consultation Form.