Electric Bike accident Lawyer in Nevada
Over the last few years electric bikes have become a more popular form of transportation and the prices have come down making the electric bike more available to more of the population.
Also with the gas prices as they electric bikes as a mode of transportation and not justa recreational vehicle are looking better and better.
But electric bikes are very different from a regular bike and have a whole different set of rules since they are motorized.
If you are in the market for an electric bike you should make it a point to know the laws and the rules and what happens if there ever is an accident while you're riding your electric bike.
An E-Bike accident can really disrupt your life, don't sit and wait for the insurance company to help.
Because there is a statute of limitations in Nevada and when you add up lost wages from work and medical bills, you'll need a good electric bike accident lawyer to fight for you.
Why call The Richard Harris Law Firm 
Having an electric bike accident can be a traumatizing experience for anyone and the only thing you should have to worry about is getting life back to normal.
We at The Richard Harris Law Firm can handle all aspects of your case from start to finish.
We offer free case reviews and consultations.
The Richard Harris Law Firm has staff available 24 /7, we are a multi- lingual law firm with many staff members who speak many languages.
We work for our clients to get the largest settlement possible.
Once we have reviewed your case we will not take any money unless we recover a settlement.
We have been in Nevada for over 40 years and have recovered over $1 Billion for our clients.
Call for a free consultation today if you have been injured in an electric bike or motorized bike accident.
What is an Electric Bike or E-bike
An electric bike is defined as a bicycle that can be run on full electric power as well as by pedaling or a combination of both.
E-Bikes as they are known come in a variety of sizes, shapes and different motors.
The difference between an e-bike and a moped is that a moped weighs much more than an e-bike and can't be pedaled as easily as an e-bike if the moped has pedals at all..
Basically e-bikes are the new moped.
In the US The Consumer Product Safety Commission defines electric bikes as a two or three wheeled vehicle with low speed power and full use of the pedals as well.
The consumer product safety commission also regulates the standards of manufacturing of electric bikes in the US but most laws regarding the use of e-bikes are state based.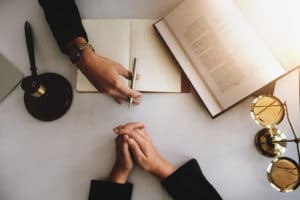 What are the Laws to Ride an Electric Bike in Nevada
The US regulates the manufacturing and safety standards of electric bikes but each state has its own laws for operating electric bikes.
The following are a few laws that everyone should be aware of:
In Nevada you do not need a license to operate an electric bike but you do need a license of any class to operate a motorized bike or moped.

Electric bike riders do not require a helmet but it is strongly recommended to prevent injury or even death. A moped or motorized bike rider requires a helmet inNevada.

All traffic laws that automobile drivers are responsible for are the same laws that motorized bike and moped drivers are responsible for as well. 

DUI- In the case of electric bikes a person charged with DUI might be only charged with reckless endangerment, however if riding a moped while drunk you will be charged with DUI and your license is likely to be suspended.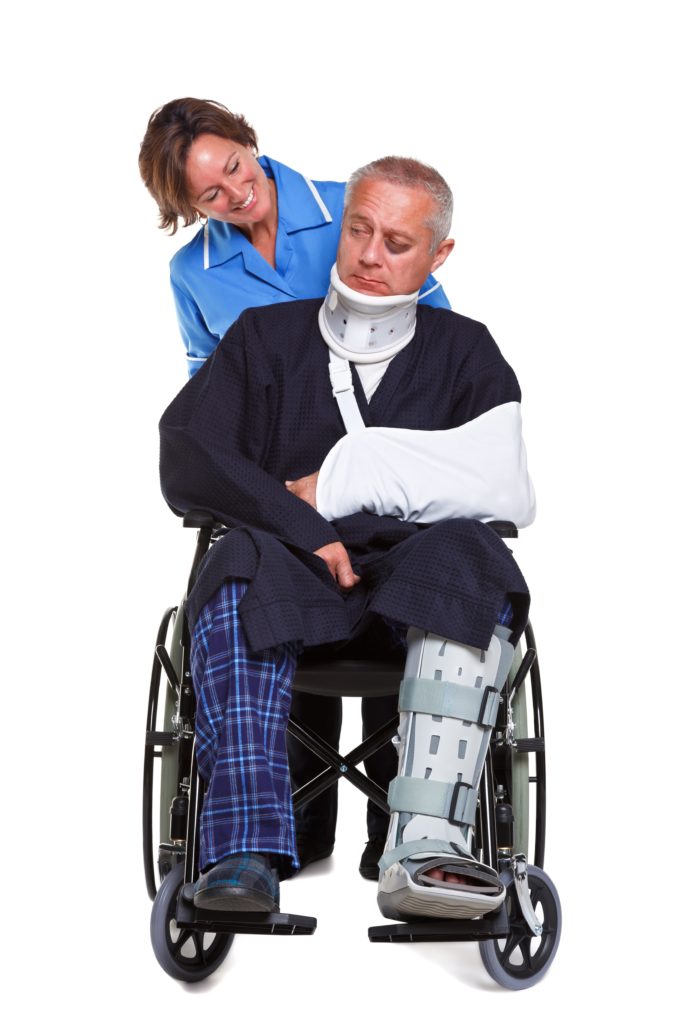 Injuries Associated with an E Bike Accident
Like all other accidents e-bike injury can range from minor to very severe including death.
You should always wear a helmet when riding an electric bike even though it's not required.
It can mean the difference between minor injuries or life threatening injuries based on just wearing a helmet.
The following are the most common injuries associated with electric bike accidents:
Broken bones or fractures

Abrasions / lacerations/ contusions

Dislocations of the shoulder, elbow, and knee

Head Injuries-TBI ( traumatic brain injury), concussions

Internal injuries- Internal bleeding punctured organs

Spinal cord injuries/ paralysis
These are the most common injuries that occur when you have a bike or electric bike accident.
Usually on a regular bike the injuries can be significantly less because the bike is only going as fast as you can pedal.
But electric bikes are going as fast as 20 miles an hour and this might not seem like much, but even at 20 miles per hour an electric bike accident can be devastating.
If you are involved in an accident with a motor vehicle the injuries can be devastating. 
If you have been injured in an electric bike accident call The Richard Harris Law Firm today for a free case review.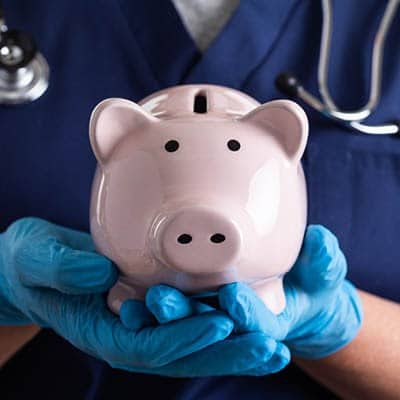 What Damages can I Recover From my electric Bike accident
If you are injured in an electric bike accident and you are not at fault you stand to recover financially for your injuries. 
Some of the damages that you may be able to recover are compensatory damages that include any thing lost due to the accident including payment for medical bills current and future.
Lost wages also current and future, property damages that occurred due to the accident.
Another form of damages that can be awarded after an e-bike accident is for pain and suffering, this is often at the discretion of the judge or jury in the case.
The final financial award that can be awarded to an e-bike accident victim is punitive damages, these are damages that a judge or jury imposes on the defendant in a case and it is basically as a form of punishment.
If you were injured in an electric bike accident we can recover the highest settlement available by law.
Our firm has been recovering large settlements for over 40 years in Las Vegas and all of Nevada, so call The Richard Harris Law Firm Today.
Who is at Fault in my Electric Bike accident
Who is at fault in any accident is always the question, sometimes it's easy to determine who is the victim and who was the at faulty party in an accident.
Sometimes however this can be more difficult to determine especially when involved in an accident with an electric bike.
Distracted drivers are notorious for causing bicycle accidents in Las Vegas.
Most people assume that if you are involved in an e-bike accident with a motor vehicle that the motorist is at fault but sometimes you the e-bike rider might be at fault.
Since, like the internet the laws are trying to catch up with technology, the same applies to the laws and e-bikes.
But in Nevada determining who is at fault is based on the current laws about e-bikes and motorists in a car.
For example, Nevada statute NRS 4848.270(1) states that the driver of a motor vehicle shall not intentionally interfere with the movement of a person lawfully riding an electric bike. 
So this means that if a driver intentionally goes around or turns in front or cuts off the rider of an e-bike who is just riding correctly if an accident occurs then the driver will be at fault since they caused the accident by breaking the law.
Nevada also has  comparative negligence which means that if both parties are at fault in some way then the court based on evidence will attach a percentage of at fault to each party.
If the driver of the car is deemed 90% at fault based on evidence and the e-bike rider is 10% at fault then the e-bike riders settlement will be decreased by 10% because they were 10% at fault.
An experienced attorney like The Richard Harris Law Firm will fight to make sure you receive the maximum payment available after an electric bike accident.