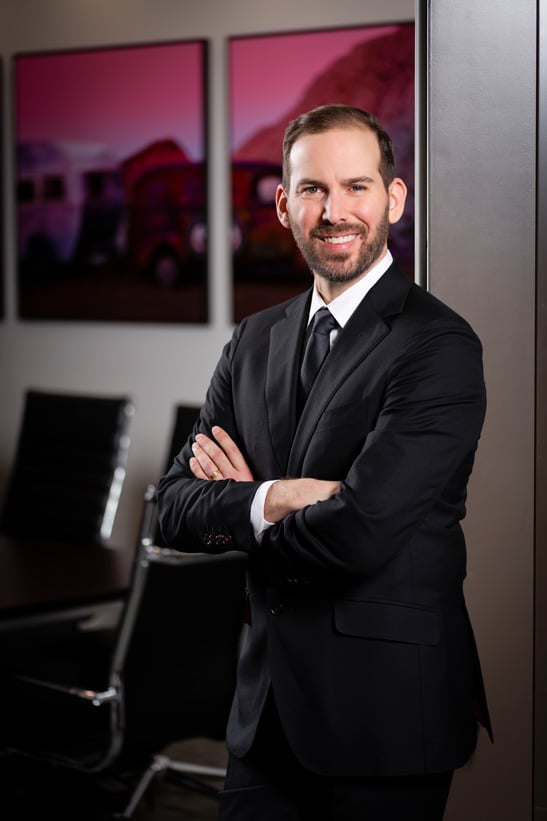 Joshua was inspired to become a lawyer to fight against bullies to help injured people and families. He is proud to be able to stand up for those in our community who need help the most.
Joshua graduated from University of Massachusetts at Amherst before attending Thomas Jefferson School of Law, where he earned his Juris Doctor. He has been practicing law since 2013 and joined the Richard Harris Law Firm in 2019.
In addition, he is especially proud to be a graduate of the Gerry Spence Trial Lawyers College, an intensive, three-week program run by nationally renowned trial attorney Gerry Spence that focuses on effective trial advocacy skills for personal injury lawyers. Joshua was selected as one of 48 attorneys from around the country to participate and learn Mr. Spence's methods of trial practice.
When away from the office, Joshua enjoys spending time with his wife, Michelle, their daughter, Claire, and the family's two Labrador Retrievers, Preston and Heidi.