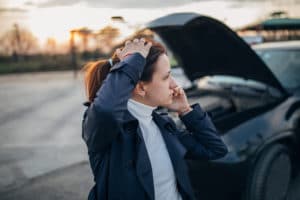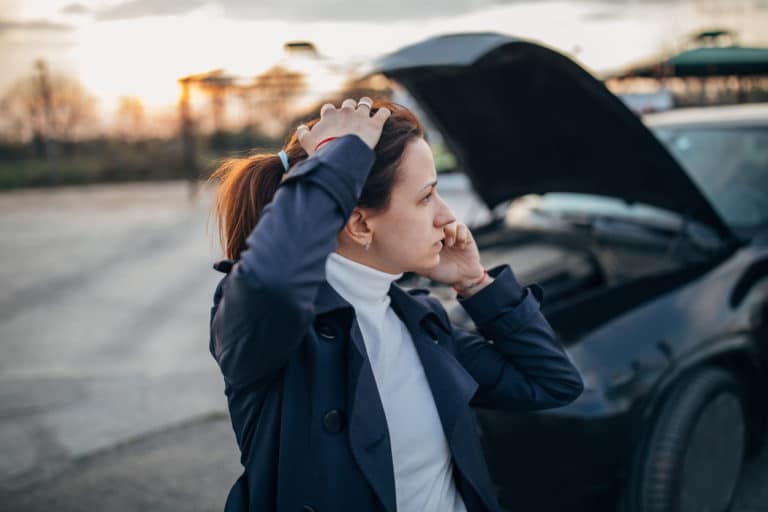 If you're visiting Las Vegas or elsewhere for business or pleasure, you may decide to rent a car to get around during your stay. If you get in an accident in a rental car, you may find that the rental vehicle adds a level of difficulty to the accident claim that you didn't expect. Stress under such circumstances is understandable since getting into an accident with a rental car is more complex than if you were driving your own vehicle.
Rental companies offer supplemental insurance to help with accidents that may occur during the rental of a vehicle, however, many renters do not avail themselves of these additional services believing that their own insurance will provide adequate coverage in such cases. Whether that is true depends on what coverages are carried on the renter's personal vehicle insurance policy.
The Additional Complexities of Rental Car Accidents
While the normal rules of liability apply to accidents that occur when renting a car, which means that the at-fault party's liability coverage will pay for injuries resulting from the accident, your agreement with the rental agency makes you responsible for all damage to the rental vehicle during the period of the rental, even if you were not at fault.
The rental agency may require you to pay your policy deductible directly to them and you may be required to pay to repair the damage to the vehicle and later attempt to recoup the charges from your personal insurance carrier. Additionally, you may be required to pay Loss of Use fees to cover the rental company's lost profit while the vehicle is being repaired. While your personal insurance may cover Loss of Use, if there's a difference between your policy limits and the loss of use fee, you can be charged for the difference.
While the procedure for handling an accident in a rental car are roughly the same as when driving your own vehicle, additionally, you are required to report the accident, even a roll-over accident, to the rental company, and since you will be making claims against multiple insurance companies, we recommend that you hire an lawyer to assist with the complexities of the claim.
Common Insurance Coverages Available for Rental Car Accidents
There may be multiple sources of coverage available when getting into an accident while renting a car. A summary of common sources of insurance coverage are as follows:
Your personal vehicle insurance

. Personal vehicle insurance covers collision and liability for medical payments in an accident up to the limits of liability of the policy. Additionally, if you carry optional coverages such as MedPay you may make use of Medical Payments provisions of your personal vehicle insurance. Since MedPay is an optional coverage in many states you may or may not have this coverage. Additionally, if you carry the optional UM/UIM coverage on your personal vehicle insurance, if the other driver was at fault for the accident and had no insurance, or inadequate insurance to cover the expenses you incurred, UM/UIM may cover those losses. UM/UIM is an optional coverage in Nevada and your policy may not include this coverage.

Credit Card Coverage

. Many credit cards provide insurance for rental cars when the vehicle is rented on that card. This coverage usually only applies to collision coverage, although you should check with the credit card company to see if additional coverages are available.

Supplemental Insurance Provided by the Rental Car Company

. Most supplemental coverages of this type require you to opt in at the time you rent the car which increases the cost of the rental. Many people regularly decline such coverages due to the increased costs. You have several options if you do decide to accept these coverages which include:

Collision Damage Waiver

– covers damage to the vehicle due to accident and theft of the vehicle

Liability Coverage

– If you are at fault as the renter of the vehicle, this insurance covers the collision and medical payments for injuries to the other party

Personal Accident Coverage

– Covers medical expenses of the renter of the vehicle and any passengers in the vehicle when the accident occurred.

Personal Property Coverage

– This covers your lost or damaged personal property in the rental vehicle at the time of the accident.
The Richard Harris Law Firm will make claims for all available coverages in a car accident
Whether driving your personal vehicle or a rental car, your main concern when getting into an accident should be your recovery. Our firm will handle to details of finding all coverages and making claims against the applicable insurance policies making sure that all sources of compensation are being considered to obtain the funding needed for your medical bills and other losses incurred in a car accident. If you've been in a rental car accident, call our firm today to discuss your potential case at 702-444-4444.