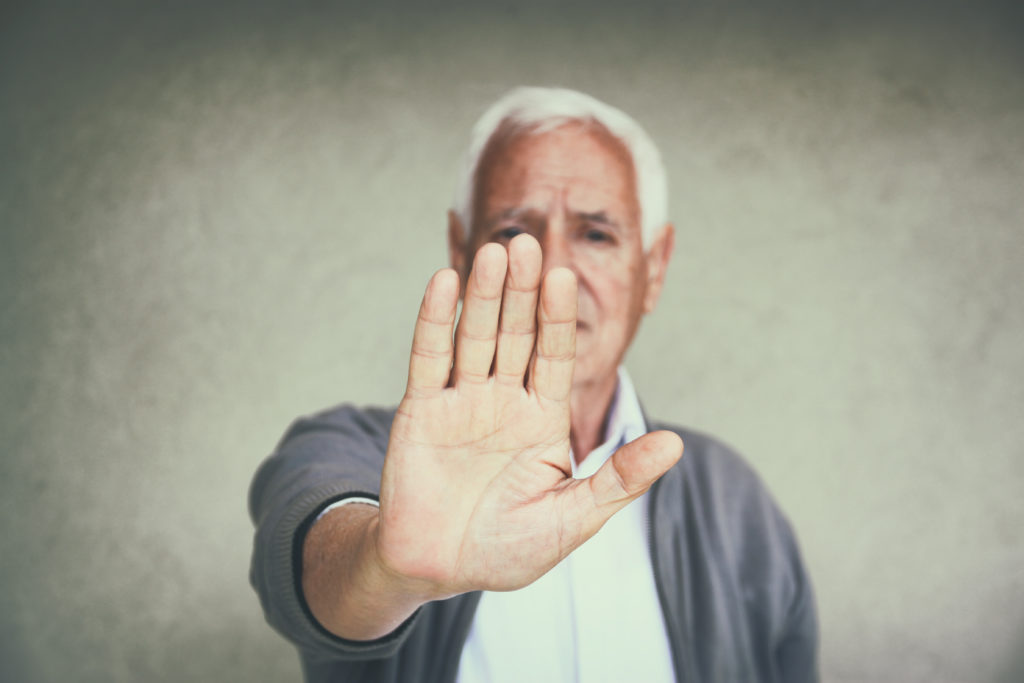 The population of the United States is aging. Without getting too technical, the proportion of the population age 65 and older has increased from less than 20 million in 1960, to about 46 million in the U.S. today. Beyond that, the proportion of the population over 65 is currently 15 percent, up from nine percent in 1960. It's expected that by 2030, the proportion of the total population over 65 will increase to 21 percent, amounting to about 75 million people.
With age, comes the need for care. Health issues associated with aging will stress our current health care system. As the number of retirees increases in relation to the number of people working, resources will be constrained, which may lead to a decrease in resources available to care for the elderly. Due to multiple factors, institutional living for those 65 and older will most likely increase.
Abuse and Neglect Defined (NRS 200.5092)
Nevada law recognizes several types of abuse of older persons. These include physical or mental abuse, neglect, exploitation, and isolation.
Under Nevada law, abuse of an older person is defined as the willful and unjustified infliction of pain, injury or mental anguish or deprivation of food, shelter, clothing, or services necessary to maintain the physical or mental health of a person older than 60. This may include a serious or unexplained injury, sexual assault, physical or chemical restraint, or medication abuse.
Neglect is defined as a failure to provide food, clothing, shelter, medical care, or personal hygiene. Bedsores, lack of hygiene, dehydration or malnutrition, may all be signs of neglects.
Exploitation is an attempt to gain control of money, assets or property. This type of abuse may exist under guardianship or power of attorney, among others.
Isolation means preventing an older person from contact with another person. This may include limiting visitation, phone calls, mail from others, or physical restraint, or any activity to limit and control contact with others.
Nevada Nursing Home Care Quality
Many organizations provide report cards of nursing home care in comparison to the other states. Unfortunately, Nevada has ranked in the bottom half of these reports, meaning that the quality of care provided by Nevada Nursing Homes is average at best. Nevada received an F grade from one such report card as recently as 2013.
Abuse and neglect of those in nursing homes is all too common in our state. If you have a parent or loved one living in a nursing home in Nevada, there are several warning signs of abuse or neglect.
Signs of Abuse or Neglect
There are many things that can indicate whether an older person is suffering from abuse or neglect from a caretaker such as a nursing home. The following are a few examples:
Unexplained bruises, cuts or burns
Bedsores on back, buttocks or legs
Weight loss due to dehydration or malnutrition
Over medication or sedation
Unusual confinement, such as being closed off in a room, or being tied to furniture
Lack of cleanliness, grooming, or dental hygiene
Fear of speaking in presence of caretaker
Anxiety, confusion, withdrawal, depression
Loss of possessions
The Richard Harris Law Firm Represents Victims of Nursing Home Abuse
If you suspect your parent or loved one living in a nursing home or assisted living facility is suffering from the effects of abuse or neglect, call our office today. Our attorneys are committed to the rights of older persons to receive quality care, and will use their legal skills and experience to obtain justice for victims of abuse from caregivers. Call us today to discuss your situation at (702) 444-4444.
Read More:
http://www.prb.org/pdf16/aging-us-population-bulletin.pdf
https://www.leg.state.nv.us/NRS/NRS-200.html#NRS200Sec5091
http://adsd.nv.gov/Programs/Seniors/EPS/EPS_Prog/
https://nevadaadrc.com/lib/sections/eapt/elder_abuse_training.pdf
https://www.medicare.gov/nursinghomecompare/search.html?
https://seniorhousingnews.com/2017/06/14/best-worst-states-long-term-care/
https://health.usnews.com/best-nursing-homes
http://www.lasvegasnow.com/news/report-nv-nursing-homes-among-the-worst-in-the-country/72456262
http://www.ktnv.com/news/national/11th-person-dies-after-florida-nursing-home-loses-air-conditioning-during-irma
http://www.ktnv.com/news/national/nursing-home-employee-charged-with-sex-crime-for-allegedly-dancing-on-100-year-old-dementia-patient