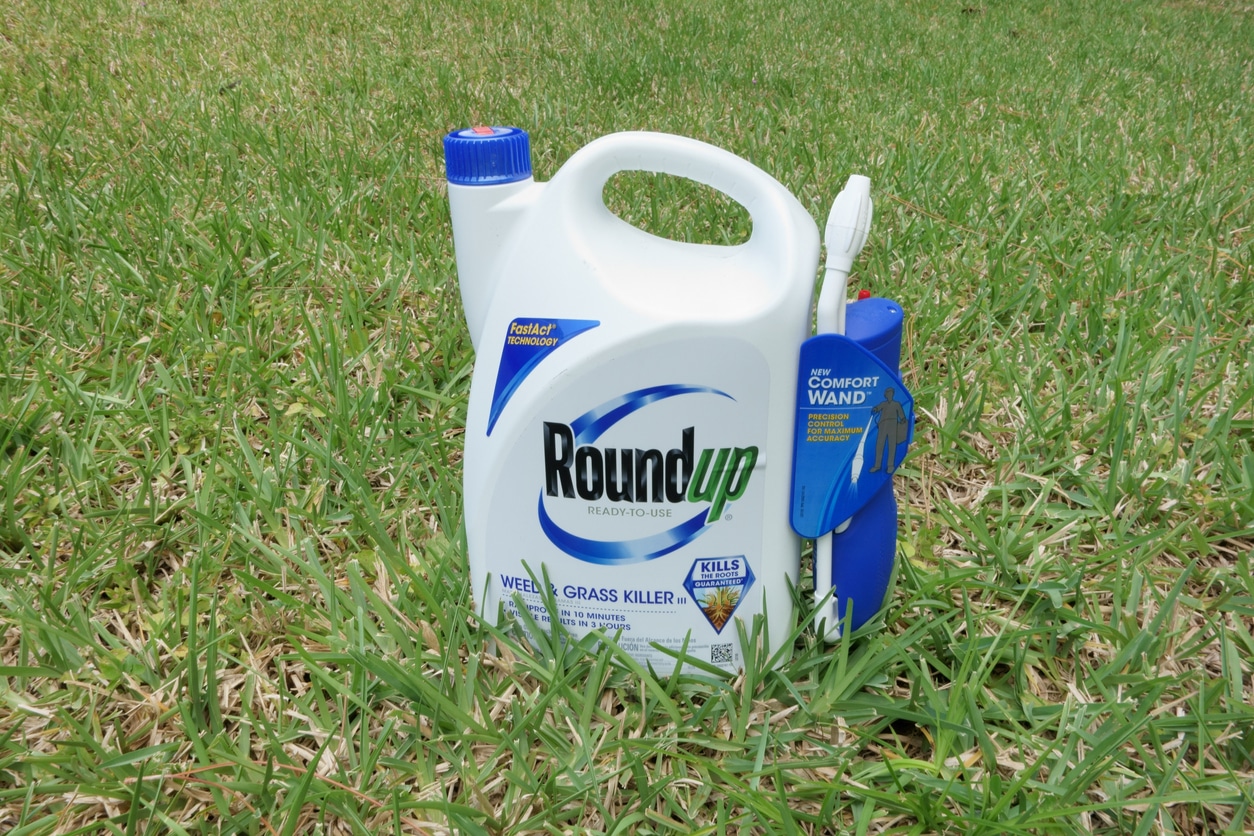 In the third jury verdict within a year, Alva and Alberta Pilliod, were awarded $2 billion in punitive damages, as a settlement for cancer which the couple maintains was caused by using Round-Up weed killer on their Northern California property.  The case revolved around a claim that the product's manufacturer, Monsanto, which was purchased in 2018 by Bayer AG, failed to warn users of the product that it could cause cancer.
What's happened in previous Round Up trials?
Three verdicts from the from the first three trials against Monsanto for this product, have all found the company liable and the verdicts have been increasing in each case.  Over 13,000 additional cases for the same or similar claims are pending in state and federal courts throughout the United States.
In the two previous trials, a state court in San Francisco in August 2018, awarded $289 million in a claim that Round Up caused Non-Hodkins Lymphoma (NHL), which was reduced by the judge to $78 million.  Monsanto is appealing that verdict.  In March 2019, a federal court jury, also in San Francisco, awarded $80 million to another man claiming that he also developed NHL from use of Round Up.
What is the aftermath of this verdict?
The Pilliod's used the product on their property for decades.  Mr. Pilliod learned that he was diagnosed with NHL in 2011.  Mrs. Pilliod received the same diagnosis in 2015.  In their trial, the jury saw documents which demonstrated that Monsanto was never interested in finding out whether Round Up was a safe product.  While the previous two trials involved professional use of the product, it was noted that perhaps homeowners are more at risk from using Round Up, due to not being warned to wear protective gloves or clothing when using the product.  The jury reached their verdict in less than 2 days of deliberation.
A Bayer spokesman responding to the verdict said, "Bayer believes the punitive verdicts is excessive and unjustifiable."  They continued that while they have great sympathy for Mr. and Mrs. Pilliod, there is no scientific evidence that Round Up, or its active ingredient Glyphosate is the cause of their illnesses.  Bayer's statement claims that the couple have long histories of illnesses known to be risk factors for developing NHL.  Bayer plans to appeal this verdict.
It is likely that the award will be reduced in this case, due to U.S. Supreme Court rulings which limit punitive damages to no more than 10 times the compensatory damages awarded in a trial of this kind.  The Pilliod's received $55 million in compensatory damages in this verdict.  Lawyer Brent Wisner who represented the Pilliod's, stated that a huge sum was needed in this case to punish Monsanto for "45 years of lying to the public."
The Richard Harris Law Firm represents Round Up victims
If you have been a Round Up user and later developed Non-Hodkins Lymphoma, you may be entitled to significant compensation.  Call our firm today to discuss your potential case at (702) 444-4444. We represent victims of other dangerous products as well.
Learn More:
https://www.nytimes.com/2019/05/13/business/monsanto-roundup-cancer-verdict.html
https://www.cbsnews.com/news/jury-awards-couple-2billion-monsanto-roundup-weed-killer-cancer-lawsuit-trial-today-2019-05-13/
https://www.sfchronicle.com/bayarea/article/Monsanto-hit-with-2-billion-verdict-in-Roundup-13842033.php
https://richardharrislaw.com/french-court-bans-roundup/
https://richardharrislaw.com/first-roundup-verdict-results-in-jury-award-of-289-million/