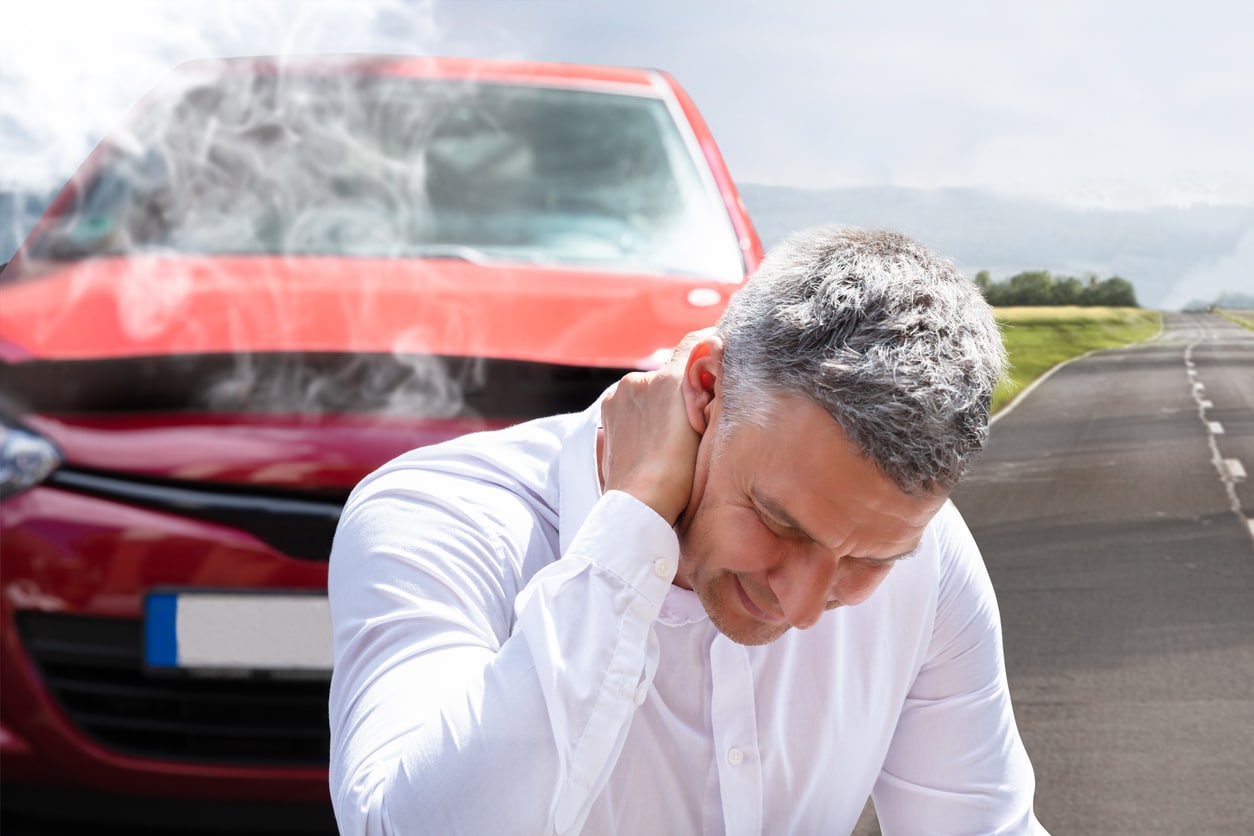 A large portion of the Richard Harris Law Firm is devoted to representing people who were injured in motor vehicle accidents.  While we have reported on this subject previously in several blog posts, we realize that having information regarding all aspects of the accident itself, and the subsequent decisions of hiring a lawyer and going through the process of pursuing a fair claim, is confusing and intimidating. For that reason, we will be devoting the next several weeks to a series of articles which will attempt to make that activity more understandable and will give our clients and potential clients the information they need all in one place, during the sometimes long and arduous process of making a claim.  We'll include links to past blog articles, and videos by attorney Richard Harris, relevant to the subject at hand.
We'll begin with the accident itself and its immediate aftermath and move into when is the best time to hire a lawyer, with assistance for evaluating a potential lawyer to represent you in your case.  We'll discuss what to expect in your initial consultation and what kind of information we need from you to pursue a case for you.  We'll also touch on some of the obstacles you may encounter along the way in dealing with insurance companies, as well as treatment options which minimize your financial exposure but get you the treatment you need to be made whole.  If your case doesn't settle through direct negotiations with the insurance company, we may need to file a case and take the liable parties to court.  This adds another level of complexity.  Our goal is to give you the information you need in advance so you can leave the details to us and allow you to focus on your recovery.
An auto accident injury is a stressful event, and you shouldn't have to worry about anything other than recovering from your accident.  Our team is fully trained and experienced to assist you in dealing with all aspects of your car accident claim and making sure you obtain the highest compensation for your injuries and treatments, and the pain and suffering and other losses associated with the accident.  You have rights when someone else's negligence results in injuries to you.  Our firm is dedicated to helping you obtain all compensation that the law allows.
Please check back often as the series progresses.  We will post an article each week covering each topic in an organized and understandable way.  In the meantime, if you've been in a car accident, call our firm today to discuss your case at (702) 444-4444.