Common Injuries at PT Pubs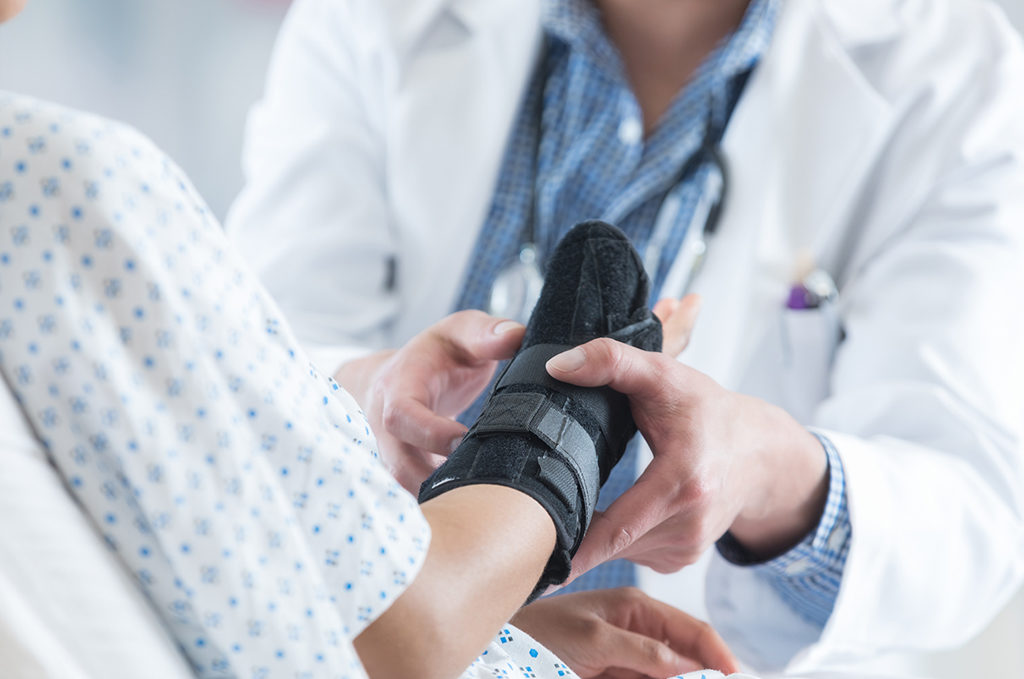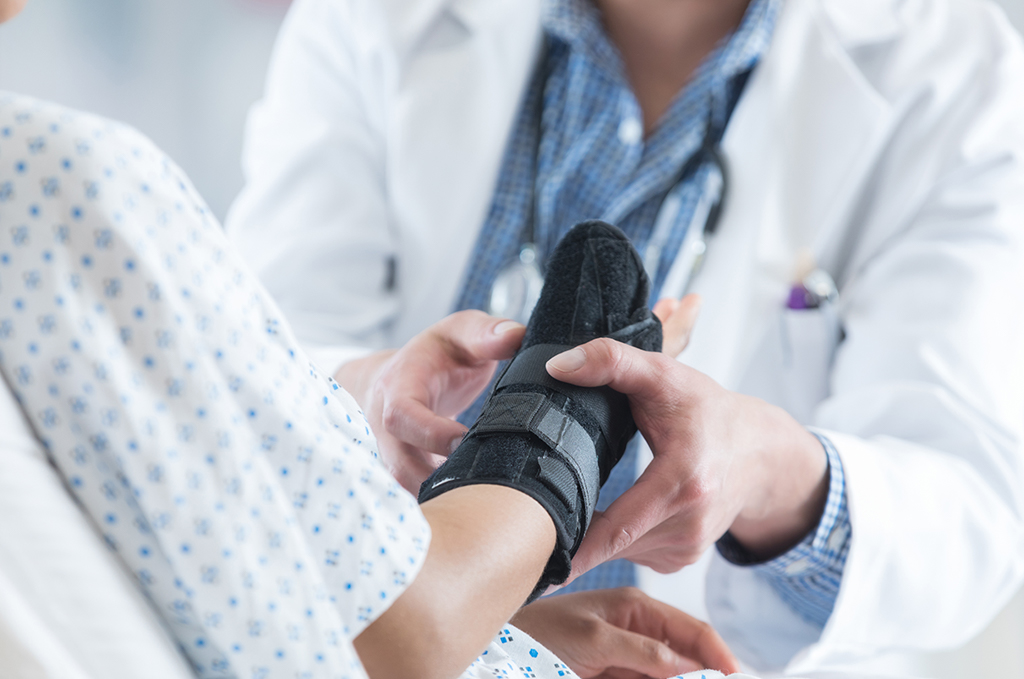 Nobody goes out to a bar or restaurant thinking that they might end up getting injured, but it does happen fairly often.
In cites like Las Vegas where people can drink 24 hours a day it definitely causes problems that other states like California don't experience.
Patrons that are injured at a PT's Pub can hold the bar responsible for injuries including:
No Security or Lacking Security

Negligence of club or bar employees

Falling and wet floors

Sexual Assault

Discrimination

Alcohol Poisoning 

Failure to get medical attention

Assault by another patron 
Richard Harris Law Firm 
Since 1980 we've been helping accident injury victims in Nevada.
It doesn't matter if you break a bone or suffer a serious head injury, out team of top attorneys are here to help.
Don't sit and wait for the insurance company or PT's Pub to write you a big fat check!
We offer free consultations where we will discuss your options.

Use our own investigative team to gather evidence including video, photo's, witness statements , medical reports , police reports.

Find other liable parties not just the owners but other vendors.

Negotiate with the defendant's insurance company on your behalf.

We will handle all correspondence between all parties involved in your case.

Will advise you of all settlement offers.

We prepare and file lawsuits by the statute of limitations in Nevada (usually 2 years).
When these instances occur and injuries happen due to negligence then someone needs to be held responsible.
Companies like Golden Entertainment have a slew of legal representatives to fight claims, so you should call The Richard Harris Law Firm today if you've been injured while at a PT's Pub.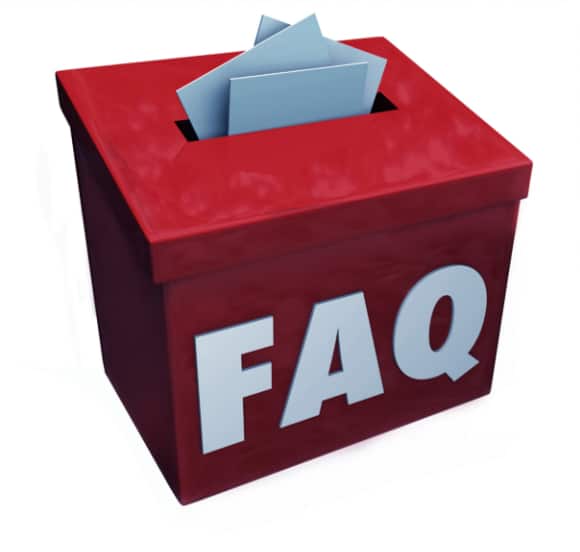 Who's Liable for Injuries at PT Pubs
In Nevada the responsibility for a negligent act is usually limited to the person who committed the act.
However under certain circumstances, a bar or nightclub owner like PT Pubs can be held liable for the actions of its bouncers, bartenders and other employees.
In the following examples the bar owner or operator can be held liable for a guest injury when:
An employee of the bar or club negligently performs their regular job functions. For example, a bartender continues to serve an obviously intoxicated person and that guest ends up being hurt at the bar by falling.

The bar or club is guilty of bad hiring practices or guilty of lack of supervision if its staff.
If a club owner is notified that an employee is sexually harassing other employees and does nothing about and that employee ends up sexually assaulting someone the club can be held liable since they were made aware of a situation prior to the assault and did nothing to stop it.
The bar or club has discriminatory practices. Both Federal and Nevada law make it illegal for businesses to discriminate based on gender, gender identity , or sexual orientation. For example if the strip club doesn't offer a ladies room but has a men's room even though ladies work there and there are lady patrons, or if a club offers discounts to one gender and not the other No More ladies nights at the club.

When an employee commits an intentionally wrongful act. Usually the person who acts negligent or commits an intentional act will be held responsible, however if the club or bar was negligent in its hiring and supervision practices it might be liable for the employee's actions. Some examples of intentional acts by employees where the pub could be held liable are: sexual harassment, sexual assault, assault and battery, discrimination, defamation and invasion of privacy.
Also, the owners of PT Pubs Golden Entertainment can be held liable for their employees actions as well as some companies like food vendors if you get food poisoning from eating at a PT Pubs.
An experienced personal injury attorney can investigate your case and determine who exactly is at fault and who you can recover damages from.
Damages Possible From Injury at PT Pubs
If it is determined that your injuries are from negligence or intentional acts of the employees, owners or vendors of the bar or nightclub, then you can recover damages for:
Rehabilitation

Lost earning potential 

Pain and suffering 

Legal Fees
If your case involves gross negligence or extreme wrongful behavior that was completely avoidable you may be able to recover punitive damages for injuries sustained and a PT Pubs.
Punitive damages are damages that are solely awarded as a punishment for malicious or incredibly reckless behavior.
Any punitive damages are awarded in addition to any other damage awards.
How Long To file an Injury Claim?
To file a personal injury claim against PT Pub's or any other bar or nightclub in Nevada you must file within two years of the incident.
If the victim dies from their injuries the time to file is within two years of the date of the victims death for the injuries.
If the victim is a minor the victim's parent or guardian can file a claim within two years.
If the minor wants to file they must wait until they are 18 and it is two years from the time they turn 18. 
What if I'm Partially to Blame?
Let's face it, if you're at a PT Pubs there is probably some drinking and gambling going on and this can be the partial reason you got injured in the first place.
Under Nevada's comparative negligence shared fault law, a plaintiff can still recover damages as long as one or more defendants were at least 50% liable for the plaintiff's injuries.
The amount the victim can recover will be reduced by the extent that the plaintiff is liable.
For example if you as the victim are awarded $100,000 in damages from your injury at the club or bar but the jury decides that you were 40% percent responsible, then your award would be reduced by $40,000 and you would receive only $60,000.
Injured by Another Customer at PT Pub's 
Listen, we all know that alcohol can be a major factor in club and bar injuries since fights become more common when alcohol is involved.
Usually a business is not responsible for a patrons wrongful act. 
However, the club or bar has a duty to exercise reasonable care to prevent injury to their guests and employees.
This includes providing adequate security and supervision on its premises.
If a bartender sees a customer put something in someone else's drink and does nothing about it at the time and the victim is later sexually assaulted, the bar can be held liable because they knew about it beforehand.
If you have questions about an injury you suffered while being at a PT's Pub then call today for a FREE consultation.
PT's Pub History and News
If you live and work in Las Vegas you have probably been to one if not more of the P.T Pubs Taverns at one time or another.
Since most of us have been in a PT's Pub at least once we all know that no matter what  time of day you show up at PT's there are always six people in the bar and wonder how this place stays open and makes money.
But they do, with operating 24 hours a day and on site video gambling machines, pool tables, and other on site games, PT's have something for everyone.
PT's Pub has been in the news for tragic events like a shooting.
If you thought it was just PT Pubs you would be wrong.
PT's is owned and operated by Golden Entertainment that was founded in 2015 when Golden Gaming and Lake Entertainment merged.
The PT stands for Phil and Tom Boeckle the original owners of PT's Pub.
So besides the PT Pubs locations, the company also owns 9 casinos in Nevada and 1 casino in Maryland.
Also the PT's brand includes PT's Gold, PT's Ranch, PT's Brewing, Sierra Gold, SG Bar and Sean Patrick's all owned and operated by Golden Entertainment.
PT's are known for their happy hour and as a place to watch sports.
Since Las Vegas is a 24 hour a day town and nothing ever closes even PT's, there are some times when this creates a greater risk for injury or accident to the patrons and staff.
With a 24 hour business and then mix in alcohol and gambling this can create a recipe for disaster.
If you have been injured at a PT's or any other bar or club in Las Vegas call a lawyer with experience in bar or nightclub injuries.