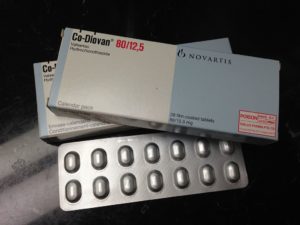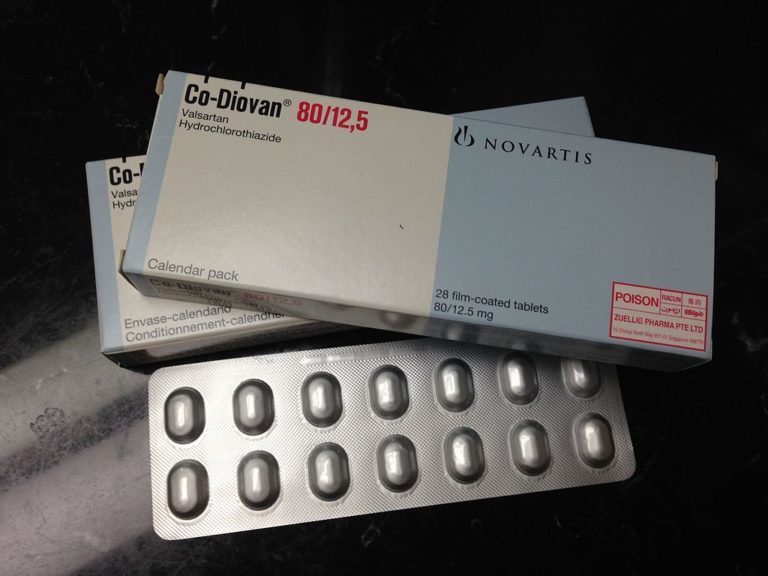 Certain batches of the generic version of the high blood pressure medication Valsartan tablets, Valsartan/Amlodipine, and Valsartan/Amlodipine/HCTZ tablets were recalled from the market in 2018, due to contamination in the manufacturing process with two toxic chemicals: N-nitrosodimethylamine (NDMA) an ingredient in rocket fuel, and cancer-causing agent; and N-Nitrosodiethylamine (NDEA), both substances classified by the U.S. Environmental Protection Agency (EPA) as probable human carcinogens.
Batches of generic Valsartan which showed NDMA/NDEA contamination were imported from two offshore generic drug manufacturers: Zhejian Huahai Pharmaceuticals (ZHP) of China, who manufacture almost 70% of all Valsartan worldwide, and Hetero Labs Limited of India.  It is suspected that the toxic substances contaminated the medications as a by-product of the manufacturing process.
Side Effects and Symptoms of NDMA/NDEA exposure
Exposure to either of the two contaminates can cause liver damage; and long-term exposure increases the risks of liver, and other forms of cancer within the body.  The Richard Harris Law Firm is currently evaluating cases, where patients took the drug after 2012 and after a year or more were diagnosed with one of the following listed cancers:
Liver Cancer
Digestive System Cancer including: Stomach, Intestinal, or Esophageal Cancer
Kidney Cancer
Pancreatic Cancer
Prostate Cancer
Leukemia
Lung Cancer
Myeloma
Symptoms of exposure to either of these two toxins include headaches; fever; nausea; jaundice; vomiting; abdominal cramps; enlarged liver; impaired liver, kidney and lung function; and dizziness.
Regulatory History of Valsartan
Valsartan was approved by the U.S. Food and Drug Administration (FDA) for the treatment of hypertension in 1996.  It is one of a class of drugs known as angiontensin II receptor blockers (ARB's).  Its patent expired and has been available both under the original manufacturer's name of Diovan, which has been deemed safe from contamination; and Valsartan, which depending on the manufacturing source is likely contaminated with NDMA or NDEA.  The contamination was discovered in 2014 and may include batches of the drug made as early as 2012.
The FDA and drug importer Torrent Pharmaceuticals Limited, initiated a voluntary recall of the tainted batches of the drug in August 2018.  FDA publishes a list of tainted product batches on their website.  Imported batches with known contamination have continued until as recently as January 2020.
Legal Action against Valsartan manufacturers
To date, nearly 300 cases have been filed with Valsartan manufacturers and distributors in federal courts.  Due to the number of cases, and the common complaints being filed against the manufacturers, federal cases have been consolidated into a Multi-District Litigation (MDL) in which pretrial discovery and motions are consolidated for all cases, however, the claims remain individual and each case will settle on its own merits.  This federal consolidation under MDL #2875 is located in the Federal District Court of New Jersey.
Due to the fact that nearly 3 million people in the U.S. take Valsartan products annually, the number of lawsuits is expected to grow to several thousand.  At this point, no cases have settled, but pretrial procedures are well under way.
The Richard Harris Law Firm sues drug manufacturers who distribute harmful and dangerous drugs
Lawsuits against Valsartan manufacturers and distributors are a legal way to hold manufacturers of this defective drug accountable.  If you are successful in your case, you can expect to receive compensation to cover past and future medical expenses associated with the damage done by taking the drug, wage loss, other economic losses due to your injuries, and potentially punitive damages for the negligence of the manufacturers in exposing you to these toxic substances.  Call our firm today for a free consultation if you in this situation at (702) 444-4444.
Learn More:
https://www.fda.gov/safety/recalls-market-withdrawals-safety-alerts/updatedadditional-lots-added-torrent-pharmaceuticals-limited-issues-voluntary-nationwide-recall
https://www.epa.gov/sites/production/files/2017-10/documents/ndma_fact_sheet_update_9-15-17_508.pdf
https://cfpub.epa.gov/si/si_public_record_report.cfm?Lab=ORD&TIMSType=&count=10000&dirEntryId=31128&searchAll=&showCriteria=2&simpleSearch=0&startIndex=70001