Auto Accident Series (Supplemental 1)
If you were injured while a passenger in a vehicle when an accident occurred, you probably have a valid claim to recover damages to cover your injuries.  You should contact the lawyers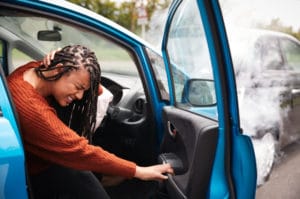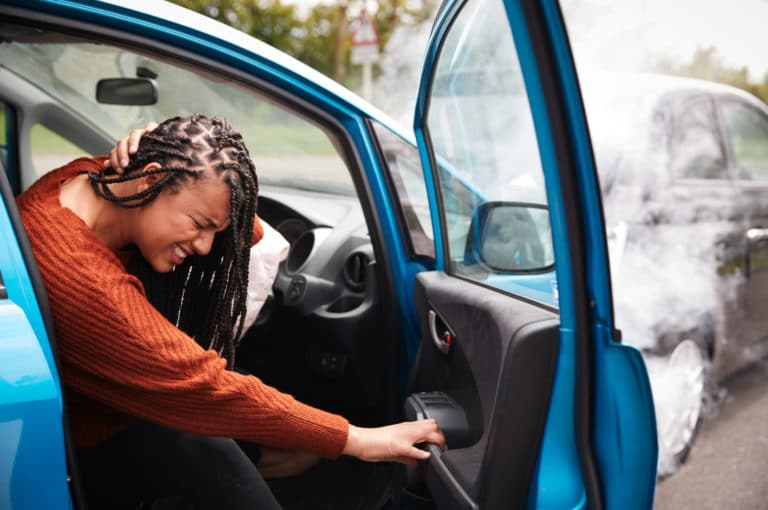 of the Richard Harris Law Firm to review details of your claim to determine your settlement options.
Passengers in vehicles involved in auto accidents, unless they were a direct cause of the accident, are considered "fault free" and in most cases are eligible to claim for damages to cover medical bills, prescriptions, lost wages due to time off from work to recover from their injuries, out of pocket expenses, and pain and suffering.  Other losses may also be covered.  It is important to consult an attorney if you were injured due to an accident while you were a passenger.
The Single Vehicle Crash
The driver of a vehicle is responsible for the safety and wellbeing of any passengers in the vehicle at the time of an accident.  If the driver is liable for a single vehicle crash, you may have grounds to file a claim against the driver.  If you are a member of the driver's family and live in the same household, you are most likely already covered by the driver's insurance policy and it is possible you may not be able to sue in that case, however your lawyer will be able to advise you of any other claim options which might cover your injuries.
If you are not an immediate family member living in the same household, and therefore not covered under a family policy, and the driver acted in a negligent manner which led to the crash, you may sue the driver for injuries you suffered due to the crash.
The Multi-Vehicle Vehicle Crash 
In a collision that involved two or more vehicles, an injured passenger may be able to make claims against all drivers found liable in the accident.  Insurance coverages in this case may be determined by the percentage of fault attributable to each driver in the accident.  The insurance companies in such a claim may not be able to come to agreement as to the percentage of liability of each driver, which may delay your claim.  Your lawyer will file appropriate lawsuits to protect your rights and obtain the appropriate benefits for you.
Types of coverages available for passengers
Liability Coverage – Liability coverage is the primary source of most auto insurance claim benefits.  In Nevada, drivers are required to carry 25/50/20 at a minimum.  This means that a maximum of $25,000 is covered per person per accident up to a maximum of $50,000 per accident.
Medical Payments Coverage (Med Pay) – Medical Payments coverage is not required in Nevada, but is offered as an option; however, many drivers have this coverage, and you may have it on your own policy.  Med Pay is sold in $1,000 increments and is quite inexpensive.  It is also no-fault, meaning that regardless of the fault of the driver(s) involved in a vehicle crash, Medical Payments coverage may be used to pay to co-pays and other expenses that a medical insurance policy will not cover.  For more information on Med Pay coverages see our previous article.
Uninsured/Underinsured Motorist Coverage (UM/UIM) – If the liable driver is uninsured, then your driver's UM/UIM coverage, may be a source of funds to cover your medical expenses.  UM/UIM coverage is relatively inexpensive and covers the same amount as your driver's Liability Coverage.  This coverage is obtained by a YES/NO question on your application for insurance and carries the same limit of liability as your liability coverage.  From our example above, at state minimum liability coverage UM/UIM will provide $25,000 of coverage, if the liable driver did not have insurance, or did not carry insurance.  For more information regarding UM/UIM see our previous article.
These are basic coverages, however, if there may be other sources of insurance benefits your lawyer will know how to pursue.  They will see to it that claims are filed to obtain benefits from all available sources due to an injury accident while you are a passenger.
The Richard Harris Law Firm represents Passengers injured in Auto Accidents
Insurance coverages can be complex.  When you're a passenger who was injured in an auto accident, you should consult with an attorney regarding your case in order to obtain the highest amounts of insurance coverages available to cover your losses due to the injuries.  The lawyers of the Richard Harris Law Firm are skilled and determined to obtain all the benefits to which you are entitled as a passenger.  Call our office today to discuss your case and set up a free initial consultation at (702) 444-4444.