Bowling Alley Accident Lawyer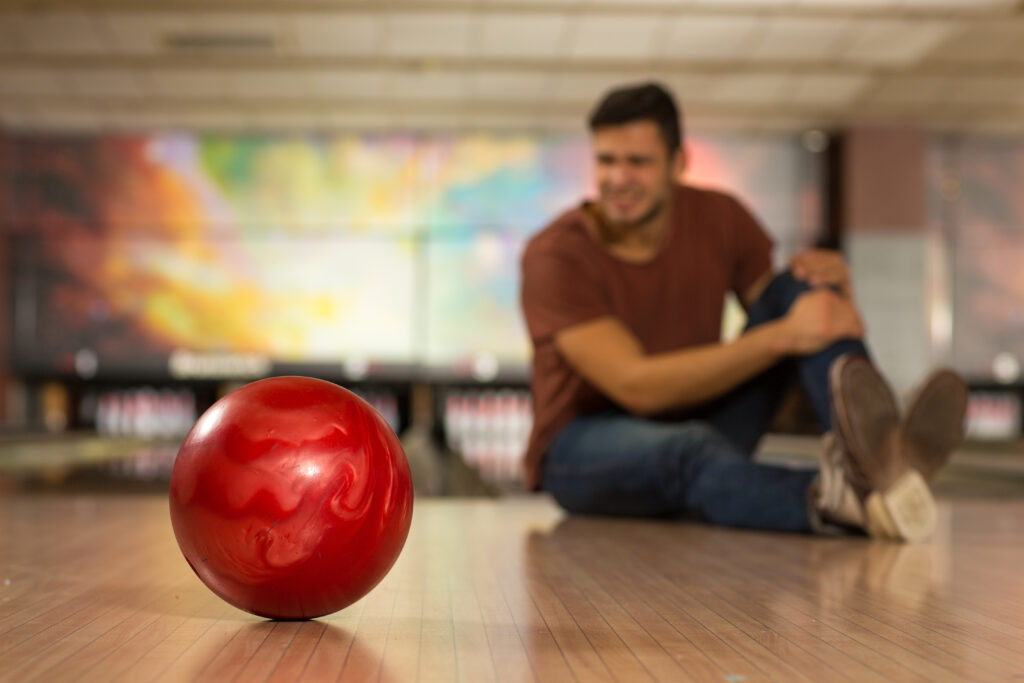 Have you been injured at a bowling alley?
If the answer is yes, the Law Offices of Richard Harris can help.
Bowling alleys can be a lot of fun.
They can also be dangerous environments.
There are a number of ways an injury can happen.
It could be due to negligence of the property owner or management.
If you have been injured, call our Nevada lawyers today.
Bowling Alley Injury Liability
Each bowling alley accident will have a unique set of circumstances.
The type of injury and accident will determine who the liable party is.
Defective Condition – Bowling alleys are action packed. There are plenty of moving parts on a property. If there is a defective part on the property that causes injury you can file a lawsuit. Most bowling alleys have game rooms on the property.
There are games and machines that are interactive. Any defect on the property can create an injury. If the owner or management knew about the defect and did nothing you could hold them liable.
Assault and Battery – Anytime there is competition there is a chance for a fight. Fights have been known to happen at bowling alleys. When you mix in alcohol into the equation there is a higher risk for an assault and battery.
Bowling alleys attract people of all ages. There are often large groups of people. The property needs to provide reasonable safety to their guests. If they do not, they can be held liable.
Wet Floors – A slippery floor can cause injury. A customer walking along and hits a wet floor. It could be from a spilled drink. It could be from a freshly mopped floor. There should be proper signage warning customers of the wet floor. Bathrooms are also places where a floor can get soaked.
Water splashing on the floor is constant. Toilets flushing and sinks in use. Monitoring of the bathroom is important throughout the day. A business can not just leave a wet floor unattended. If they do for an unreasonable amount of time and injury occurs, they could be held liable.
Security Issues – The bowling alley must provide reasonable security for their guests. Making sure that there are no fights is important. Being aware of disturbances and stopping them before they erupt is vital.
Security should be properly trained and alert at all times. The bowling alley environment needs to have proper supervision. This will help to avoid dangerous incidents from occurring.
Alcohol – Bowling alleys will usually provide alcohol. Lounges and bars are set up for guests to enjoy. In Las Vegas and other cities in Nevada there are video gaming machines at the bar. Gaming machines like Poker and Keno are in constant use.
Bowling alleys and too much alcohol can be dangerous. If customers are overserved, they are more likely to get in a fight. Bartenders and management have an obligation to not overserve their guests. If they do and an injury occurs, they can be held liable.
Bowling alley injuries can be serious.
If you have been injured contact us today.
Our team of exceptional personal injury attorneys will evaluate your case.
We will find out who is liable for the injury.
Then we will build a case that will give you the best chance to win.
Contact us by phone, email or just come by the office.
Popular Bowling Alleys in Las Vegas
There are many choices when it comes to bowling alleys in Las Vegas.
There are competitive leagues at many locations.
Some of these alleys are massive with lots of lanes.
Unfortunately, getting injured due to the fault of another can happen.
If it does call Richard Harris.
Red Rock Lanes
South Point Bowling Center
Sunset Station Strike Zone
Orleans Bowling Center
Sam's Town Bowling Center
Santa Fe Bowling Center
Gold Coast Bowling Center
There is a lot of action going on at these bowling alleys.
It is easy to imagine that an injury can happen.
With VIP suites, snacks bars, lounges, and music pumping, it sounds like a good time.
Always be aware of your surroundings and try and avoid a bowling alley accident.
Why Call The Law Offices of Richard Harris?
We have won over $1.5 Billion for our clients
Serving Nevada since 1980
We will take on the insurance companies
We will work on your case while you heal up
We handle all types of personal injury cases
Expert negotiators
Experienced trial attorneys
Help you receive maximum compensation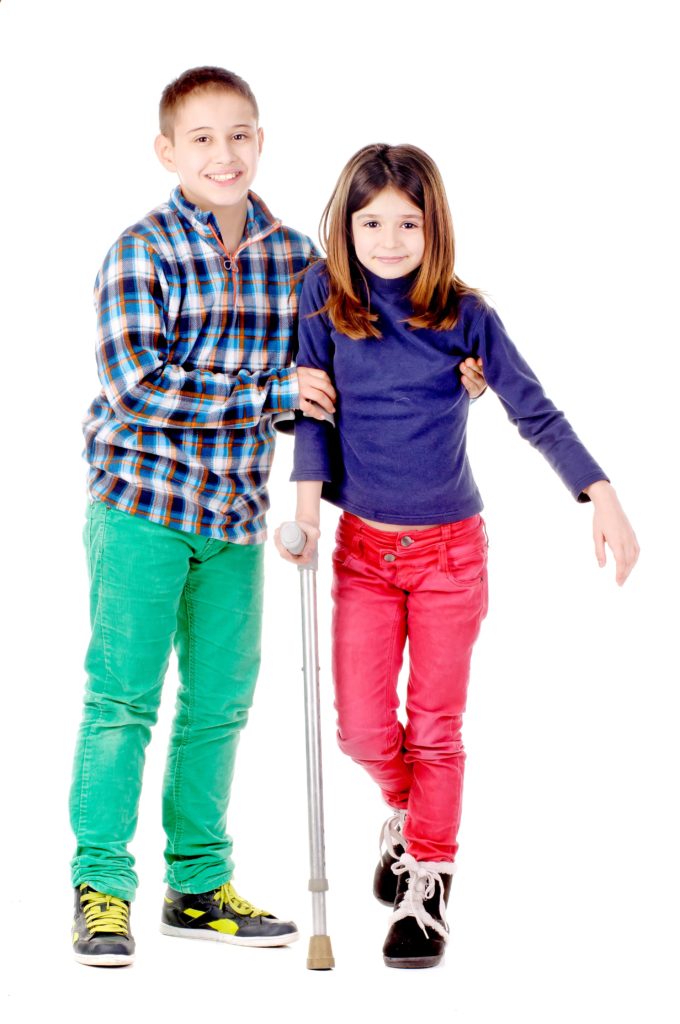 Bowling Alley Slip and Fall
This is one of the most common types of injury accidents.
When a slip and fall happens at a bowling alley there could be serious injury.
With tournaments and events happening trash, food and drinks can spill.
Getting these lanes cleaned up and ready to go for the next person or group is important.
It is imperative that if you are injured you get the proper medical treatment.
Customers should be able to enjoy a location that is kept up and safe.
Some of the ways a slip and fall could happen include;
Wet Floors – This could include drinks spilled. Leaks from ceiling, faucets and coolers can also cause a wet floor.
Uneven Surfaces – Where the carpet meets the tile has been known to cause a fall if uneven.
Torn Carpet – Ripped and old carpet can be very dangerous.
Cracked Tile – Dangers like this need to be fixed. Anything that is a hazard should be replaced and/or serviced.
Broken Step – This falls in the same dangerous category. You can't leave these dangers present for an extended period of time. Eventually an accident will happen.
Loose Mat – This can be a dangerous situation if the mats or rugs are not put down properly.
Unsafe Construction – Signs need to be posted if the bowling alley is under construction.
Debris – Any kind of trash or garbage should be picked up and removed.
A bowling alley property should be on top of all repairs.
It should also provide the proper resources needed to ensure the safety of the customers.
Many accidents and injuries can be avoided.
Injuries From a Bowling Alley Accident
Head Injury – Hitting the head on the floor at a bowling alley can be damaging. Slipping or tripping can quickly ruin a fun time. Watch out for spilled drinks on the floor. Keep a look out for debris. Most of us rent shoes and take off the ones we are wearing. Shoes are often put on the floor and can cause a fall if not noticed. Long term Traumatic Brain Injury can be devastating.
Soft Tissue Injury – The problem with soft tissue injuries is that they may not be spotted right away. Tearing tendons and ligaments can be painful. In serious cases surgery may be required. Ankle and wrist sprains can linger on.
Spine Injury – These injuries can be life threatening. Treatment to the spine can be in the millions. Medical care is common in serious spine injuries. Loss of feeling in the limbs can be life altering.
Broken Bones – Minor fractures to serious breaks are possible in a bowling alley accident. Bone breaks are usually very painful. There will be swelling with brokens bones. If the break is serious there could be internal bleeding. Surgery is not uncommon with bone breaks. It is important to have immediate medical attention.
Reduce Risks at A Bowling Alley
There are many risks when we walk into a bowling alley.
There are ways that some of these risks can be reduced.
Bowling shoes should be cleaned and soles wiped down between users.
Having good quality bowling shoes could make a big difference.
Having employees help kids and beginners get the right ball that fits them.
Make sure to keep hands out of the ball retrieval tunnel.
Learn how to bowl properly to avoid an injury.
Be aware of the person bowling next to you.
Limit alcohol consumption while bowling.
Bowling is a physical activity.
Like any sporting event an injury can occur.
Limiting your risk of injury can be a big help.
Damages from a Bowling Alley Accident
If you can prove that there was negligence for your injury you can be compensated.
Having an attorney that will fight for you is important.
Bowling alleys will have their own attorneys that will fight for them.
Richard Harris and our expert negotiators will seek maximum compensation for your losses.
Some of these damages we will be seeking include; medical expenses, lost wages and pain and suffering.
The amount that we will seek will depend on the seriousness of the injury and costs incurred from it.
A bowling alley injury can leave a person with serious emotional trauma too.
Let us look at your case and get started.
Call us today for your free consultation.