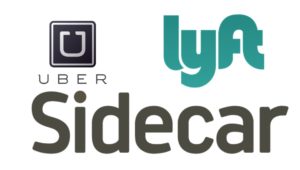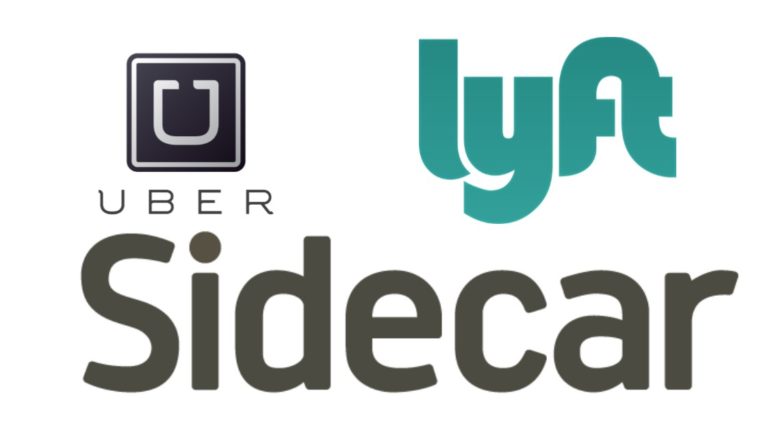 Who hasn't heard of Uber or Lyft? Sidecar is a third company to join the ridesharing party. The premise of these companies is that they are technology companies that bring riders who want to go somewhere together with drivers willing to take them, for a fee.
The drivers use their personal cars to pick up those that have requested a ride on a smartphone app provided by the company. The rider pays through the app and the driver, who is an independent contractor, is paid daily, or weekly for their share of the take. The ridesharing companies, otherwise known as Transportation Network Companies (TNC), keep a large share for themselves for arranging the meeting and to cover the cost of the software and marketing that makes it all happen.
So what could go wrong? In case of an accident, plenty. The drivers are generally insured by a Personal Car Insurance (PCI) for their vehicle. The rideshare companies do not require drivers to carry special insurance; they only require the driver's PCI to meet state minimums to qualify to drive.
The TNC's have, however, strongly marketed to communicate to both drivers and passengers, that they are covered by a $1 million insurance policy provided by the company free of charge. But the devil is always in the details. When does this coverage begin, if at all? And if I'm a driver, will my PCI cover me when involved in a commercial enterprise?
How is liability covered in an accident with a TNC?
Three groups of people are potentially involved:
1.) The driver;
2.) The passenger;
3.) Any third party that may be involved in an accident with the driver during the activities of providing this service.
These activities can be broken down to four general areas:
a.) not working,
b.) working but waiting for a trip request,
c.) accepting a trip request and driving to pick up the passenger, and
d.) driving the passenger to their destination.
Under this structure, let's discuss each activity and how liability factors into each one.
Not working – easy…the driver is covered by their PCI according to the limits of liability of his or her PCI policy.
Working but waiting for a trip request – As soon as the driver opens the driver app, or enters driver mode on the app, according to insurance carriers, he or she is now involved in a commercial enterprise. If the driver is stationary, waiting on a ride request, then it's easy…he's probably not going to get into an accident. If he is driving at the time, it gets a bit more complicated.
If he gets into an accident while driving with the driver app running, his insurance company is likely to deny the claim, since his PCI policy doesn't cover commercial activities. He is also likely to have his PCI policy cancelled since the insurance company will maintain that commercial activities were not disclosed on the policy application. This may subject the driver to potential personal liability, which could cost him his car, house, and any assets.
The million-dollar policy only applies once a trip request has been accepted by the driver, so that doesn't come into play at this point, however the companies do provide the driver with contingent liability coverage, which covers that portion of the accident not covered by the driver's PCI, or if the PCI carrier denies the claim.
Each company has their own coverage levels, but it's generally $50,000 injury/$100,000 injury total/$25,000 property damage, although this varies by state. And there are grey areas that could allow PCI providers to disallow the claim, especially if the driver is driving at the time of the accident. (Example given below)
Accepting a trip request and driving to pick up the passenger – this is when the million-dollar commercial liability policy provided by the TNC's comes into play, providing primary coverage up to $1 million third-party liability, $1 million UM/UIM coverage, and contingent collision and comprehensive coverage, with a $1,000 deductible. Collision coverage is still contingent on what the PCI does not cover, or when it exceeds its limits. Uber published an infographic illustrating their coverages.
As a TNC customer, you are covered by this $1 million policy from the time you enter the vehicle until dropped off. Keep in mind that the million-dollar coverage is per incident, and will be split between all claimants. In a serious accident, this could be used up fairly quickly, depending on the number of injured and the severity of their injuries.
Case study
With this structure in mind, there are situations that could subject a TNC driver to impossible liability claims. On December 31, 2013, a 57-year-old driver in San Francisco, Syed Muzzafar, was driving for Uber with the Uber app running, hoping for his next fair. Mr. Muzzafar is a father of four who was driving for Uber to support his family. He may have been distracted while clicking the app, but as he turned a corner, he hit a 6-year-old pedestrian, Sofia Liu, in a crosswalk, killing her, and injuring her mother and brother. As expected, the family of Sofia Liu sued Uber for wrongful death of Sofia. But Uber denied liability and responded that Mr. Muzzafar was not "providing services on the Uber system" at the time, which means he had not accepted a ride request at the time of the accident.
What's the solution? A court will have to determine how liable Uber is in a case of this nature. In the meantime, many states are now providing hybrid policies that fall between a PCI policy and a full-on commercial policy. Most TNC drivers could not make any money if they were required to carry commercial insurance on their personal car. These new policies fall somewhere in between and provide collision, third-party liability and UM/UIM coverage when working for TNC's, but are driving between trip requests.
Las Vegas Rideshare Accident Attorneys
As a driver sharing the road with TNC drivers, it's important to know whether they are properly covered if they cause an accident. If you've been injured in an accident caused by a TNC driver, the Richard Harris Law Firm wants to discuss your case with you. Call us at (702) 444-4444.