Movie Theater Accident Lawyer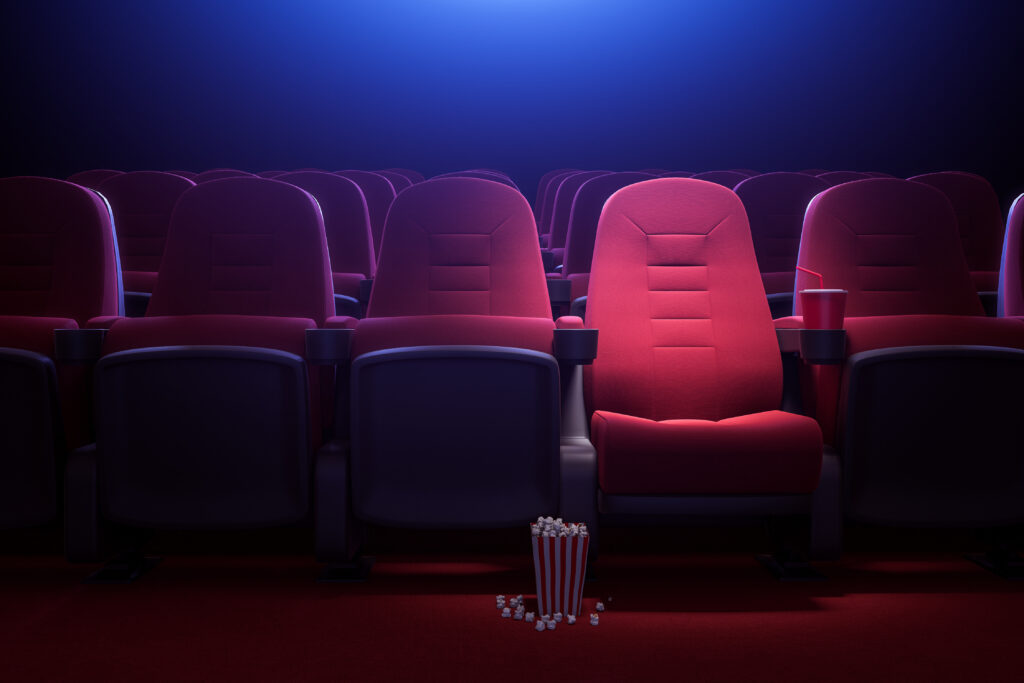 If you or a loved one was injured in a movie theater in Nevada then you need to speak with an injury lawyer.
Don't just wait for the insurance companies to write you a check.
We can take a look at your case and the evidence that surrounds it.
After we investigate and know all the facts then we can determine what to do next.
If we can prove that your injury was due to the negligence of another, we will fight to get you compensated.
The most important thing to do is get help right away and seek medical attention.
Do not ignore your injury in hopes of it going away.
The Richard Harris Law Firm is here to help.
Our consultation is always free.
Injured At a Movie Theater
One minute you are on your way to watch a movie that you were looking forward to.
The next moment there is an accident in the movie theater that causes an injury.
An injury can happen in many ways at a movie theater in Nevada.
If you were injured on the movie theater property there are liability laws.
This often falls under premise liability.
If there is owner or management negligence and you are injured you may be entitled to compensation.
If you can prove that negligence caused the injury then you have every right to file a lawsuit for the damages.
Here are some of the ways that a movie theater injury accident can occur.
Lighting – When bulbs are out and there is not proper lighting the risk for an accident will increase. Tripping or slipping can create a fall to the ground and all types of injuries. It is important that lights are properly placed in a theater to avoid an accident. Aisles are especially susceptible to an injury accident if it is not clearly lit. If lighting is lacking in the bathrooms or any other area of the theater an accident can happen. Exits and stairwells can get crowded after everyone leaves the theater and lighting is important.
Broken Seats – A broken seat can cause a serious injury if a person falls out of it. A movie theater needs to have all seating checked regularly. Broken seats can have sharp parts exposed that can slice the skin of an unsuspecting guest. With all the people in and out of a theater daily it is not uncommon for seats to have issues that need to be fixed. It is up to the theater to provide the proper safety needed to make sure that the seating is safe.
Food Poisoning – Any time there is food being served there is always a chance for food poisoning. Keeping the food up to health codes is important. Employees must be trained properly in handling the food that is being sold so that they don't contaminate the food. Leaving items out of the fridge too long can cause bacteria. Employees not washing their hands and providing a clean environment can cause cross contamination.
Lack of Security – Having inadequate security at a movie theater is no good. If customers are over intoxicated and causing problems then injuries can happen. Bad situations can quickly escalate and a person just trying to watch a movie may find themselves in the middle of a serious situation. Security must be trained and ready to handle all types of safety issues. Remember that anytime a property invites people they have a responsibility to provide a safe environment.
Assault and Battery – This is the crime of threatening and then physically harming someone. We have all been in theaters where someone has yelled at someone to be quiet or sit down. Most of the time it doesn't go any further than an exchange of words. However, there are times in theaters where fights break out and things get out of control. You may be directly involved or just an innocent bystander that gets injured due to crazy behavior. Just being put in fear of harm can cause mental anguish and is considered to be an assault.
Wet Flooring – This is the most common accident that happens in movie theaters. It could be due to lack of maintenance, leaking faucets, spilled drinks, or food. Spilled drinks like; Coca Cola, lemonade, water etc. can create a wet floor. Wet bathrooms are risky with tile flooring and water everywhere. Sinks and toilets can have leak and there is always the potential to create a slip and fall. Carpet and mats that are loose or ripped can cause a trip and fall. Freshly mopped floors need to have all the proper warning caution signs displayed. A freshly waxed floor can also be extra slippery.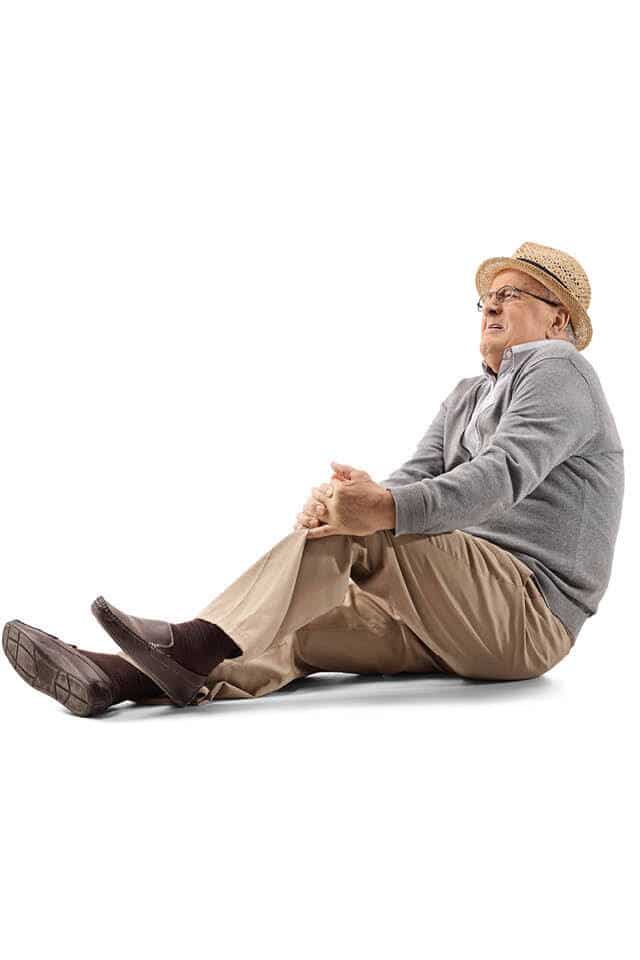 Negligence and Premise Liability
If you are looking to be compensated for an injury at a movie theater it is vital to show the negligence of the property owner.
If an owner fails to use reasonable care in providing a safe property then they can be held liable for an injury.
It must be proven that a property owner was aware of the danger and refused to do anything about it.
Showing that the owner or management should have reasonably known of the danger and did nothing to fix the problem or prevent it from happening is crucial.
Damages from a Movie Theater Accident
Damages for a movie theater injury accident can come in many ways.
Medical Bills – With injury comes medical expenses. Going to the doctor's office or ER can be expensive. An ambulance ride from being injured can cost a fortune. A broken arm may need a cast and some recovery time, but if the injury is more serious a person may need surgery. If you were injured in a movie theater due to the fault of another you should not be responsible for all these bills. Having a personal injury attorney on your side will help in getting you compensated for all these expenses.
Loss of Wages – Being injured will take some time to heal. If a person is injured, they are often unable to go to work. Lack of work will cause loss of wages. Financial stress and burden from lack of employment can add up quick. Richard Harris will not only go after your lost wages now, but also the wages that we can determine will be lost in the future.
Pain and Suffering – Physical pain will often lead to loss of work and medical bills. Pain can also be emotional and mental. Depression after an injury is not uncommon. Mental pain can be just as bad as the pain from the physical injury. If the pain and suffering is serious then it can have a lifelong effect on a person. Loss of the quality of life is serious and worth seeking compensation for. Our expert lawyers will look at the situation and details and come up with an appropriate number to seek damages for.
Some Popular Movie Theaters in Las Vegas
Regal Summerlin Luxury
AMC Town Square 18
Century 16 Santa Fe Station
Regal Red Rock
Galaxy Theaters Green Valley
Galaxy Theater Boulevard Mall
Century 16 Suncoast
Regal Cinebarre Palace Station
Brenden Theaters
Century Orleans 18
Movie theaters in Las Vegas and all over Nevada are big business.
These establishments know how important it is to provide a safe property.
With all the activity and number of patrons in and out of movie theaters there is always opportunity for an accident to occur.
Owners and management need to be aware of the dangers and respond in a reasonable manner.
Statute of Limitations in Nevada
Don't wait too long after an injury in a movie theater.
Speak with a personal injury attorney that is skilled in these types of lawsuits.
There is a two (2) year statute of limitations from the time of the accident to file a lawsuit in Nevada.
Call Richard Harris for the up to minute legal answers on this law.
If you wait too long you might hurt your own lawsuit, so call our law firm in Reno or Las Vegas and get answers.
Injuries From a Movie Theater Accident
There are many ways to be injured in a movie theater but the most common way of injury is from a slip and fall.
TBI – Traumatic Brain Injury can happen from a hard hit to the head. Hitting the tiled floor or other hard surface can do some serious damage. The problem with head trauma is that is can linger for a long time. If the damage is major a person can have long lasting problems.
Facial Injuries – Being hit in the face can cause broken bones, cuts, and bruises. Scarring can stay with a person for the long term which can lead to surgery and mental suffering. Broken bones like the nose, cheek, jaw, and orbital area can require some serious healing time. Black eyes are often the result of a hard hit to the nose area.
Richard Harris Works on A Contingency Basis
We only get paid if we win your case.
There are no upfront fees so our goal is to win and get you paid.
Having The Richard Harris Law Firm on your side will give you the best chance at winning.
We have won over $1.5 Billion for our clients over the years.
Contact us by phone, email or just come by the office.