We hear about people on bicycles being hit by cars, thankfully not very often.  Unfortunately, the accidents we don't hear about in the news still leave many bicyclists seriously injured.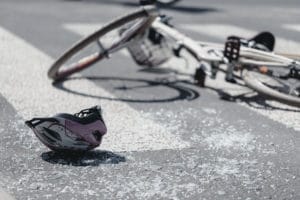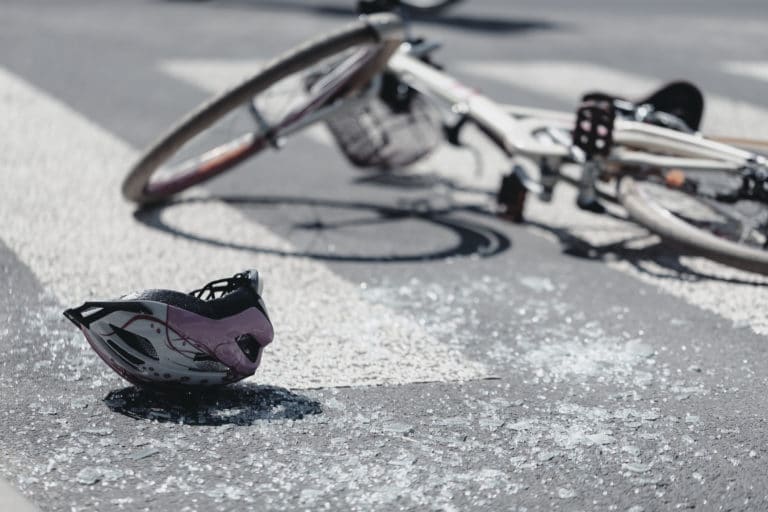 The most recent bicycle accident that made the news occurred on October 29, on Warm Springs Road near Burnham.  In this case, a black SUV and a bicyclist collided, resulting in the bicyclist being transported to Sunrise Hospital in critical condition.  As of the time of this writing, the bicyclist's condition and prognosis are unknown, beyond the reports at the time.  However, it's a given that any collision between a 5,000 lb. SUV and a bicycle would have significant consequences for the bicyclist.
Nationwide and Nevada Statistics and Trends
In 2017, National Highway Traffic Safety Administration (NHTSA) reports that there were 783 bicyclists killed throughout the United States in traffic accidents.  The average age of bicyclists killed that year was 47 years old.  Furthermore, in Nevada, eight were killed in bicycle accidents throughout the state in 2018.  These figures do not include the over 400 Nevadans per year who are injured but survive the crash.
Nevada has responded by passing laws which require vehicle drivers to change lanes on multi-lane roads, or to provide 3 feet of clearance while passing a bicycle.  Additionally, bicycle lanes have been provided on most major roadways in the Las Vegas valley.  These lanes are marked by a "rider on a bicycle" stencil.  It's a step in the right direction by separating bicycles from vehicular traffic, however, it still leaves bicyclists unprotected by anything other than a white line dividing the bike lane from all other traffic.
You may also notice Shared Lanes, which are marked by a bicycle with two chevrons above the bicycle.  Lanes are so marked when a road is intended to be shared by both motor vehicles and bicycles.  On such roads, the bicyclist is allowed to ride in the full lane.  Without the Shared Lane designation, bicyclists must travel in the right-hand side of the lane.
Nevada DOT suggestions for safe bicycle riding
As part of Nevada's Zero Fatalities initiative, the Nevada Department of Transportation (NDOT) have published 10 tips to bicyclists in order to make their ride safer.  They are:
Ride in a straight line, be consistent and predictable.  Avoid erratic movement and make sure to signal before a lane change or turn
Make sure to wear your helmet.
Use Road Sense – Interact positively with traffic and communicate with drivers.
Visibility – Be safe and be seen. Wear bright and reflective clothing.  Avoid vehicle blind spots
Be prepared – Always have ID, money, phone, repair kit, bike tools and water when you ride
Treat others like you would like to be treated.
Keep your Head Up – looking ahead will give time to maneuver around obstacles that you encounter. Be aware of the riding environment.
Don't ride with earphones or any device that would prevent you from hearing.
Be attentive – Do not text or use devices while riding
Always yield to pedestrians and equestrians.
The Richard Harris Law Firm represents those injured in bicycle accidents
Nevada provides a positive environment for bicycle riding with agreeable weather for most of the year, and beautiful scenic vistas.  Many steps have been taken to make bicycle riding safer, but much remains to be done.  If you or a loved one has been injured or died while riding a bicycle due to a collision with a motor vehicle, you should call our office today to schedule a consultation.  Our lawyers have the experience to present your case in a way to obtain the maximum settlement for your injuries.  The consultation is free.  Call today (702) 444-4444.
Learn More:
https://news3lv.com/news/local/bicyclist-in-critical-condition-following-crash-in-southeast-valley
https://www.nhtsa.gov/road-safety/bicycle-safety
https://www.nhtsa.gov/sites/nhtsa.dot.gov/files/6124-b-v2-rules.pdf
https://www.nevadadot.com/home/showdocument?id=3630