We first wrote about the dangers of textured breast implants in 2017.  Since that article much has occurred.  In July 2019, the U.S. Food and Drug Administration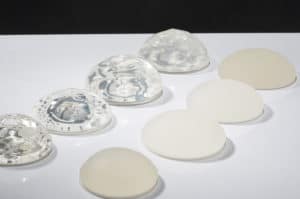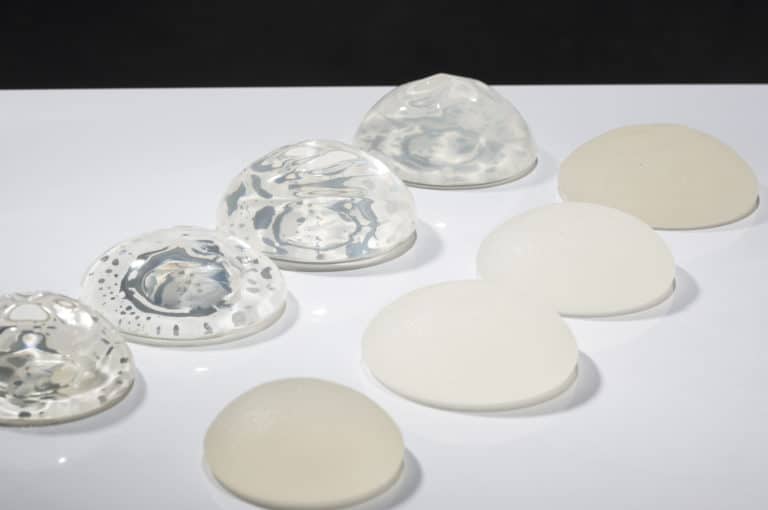 (FDA) recalled the Allergan® Biocell brand of textured breast implants and tissue expanders, due to increased risks of a rare form of cancer called Breast Implant Associated Anaplastic Large Cell Lymphoma (BIA-ALCL).
In fact, the FDA found that nearly all cases of BIA-ALCL were associated with the Biocell brand or textured surface of the Allergan implants.  This condition is deadly, and 33 deaths have been reported out of 573 known cases worldwide.  Due to the FDA's finding, Allergan, the manufacturer initiated a worldwide recall of the product.
Furthermore, in December 2019, 14 women nationwide anonymously sued Allergan in a class action lawsuit which is pending in U.S. District Court in Central California.  The case alleges that Allergan was negligent and failed to warn patients and medical providers of the increased risk associated with use of this product.  Additionally in December, 36 other cases filed by individuals in various federal courts in the United States have had their cases consolidated into a Multi-District Litigation (MDL)  for pretrial proceedings, due to the cases having common questions of fact.
Facts about ALCL
ALCL is not breast cancer.  It is actually a rare form of Non-Hodgkin's Lymphoma and is a blood cancer.  Rarer still is BIA-ALCL, which is a direct result of textured silicone breast implants.  BIA-ALCL occurs in fluids contained in the scar tissue capsule which forms to surround the implant.  It may manifest as a swollen breast due to the accumulation of fluid around the implant.  It may then metastasize to surrounding tissue and auxiliary lymph nodes.
Breast pain may be present with ALCL, as well as swelling and lumps in the tissue adjacent to the implant, or one or both breasts becoming asymmetrical.  Fever, loss of appetite, tiredness, night sweats, and weight loss are potential accompanying symptoms.  Swelling in the armpit, neck or groin, and enlarged lymph nodes may also be present with the condition.
The December class action lawsuit  alleges that out of 573 known cases of BIA-ALCL worldwide, 481 or 84% were attributed to Allergan products, and of the 33 reported deaths, "12 of the 13 patients for which the manufacturer of the implant is known are confirmed to have an Allergan breast implant."  The FDA estimates the risk of BIA-ALCL is six times higher with Allergan's textured implants than textured implants from other manufacturers.
Recall of Allergan Biocell® products
On July 14, 2019 the FDA issued a recall of Biocell® textured breast implants and tissue expanders.  Four Allergan Biocell® product lines were affected by the recall.  They are:
Allergan Natrelle Saline-Filled Breast Implants
Allergan Natrelle Silicone-Filled Breast implants
Allergan Natrelle Inspira Silicone-Filled Breast Implants
Allergan Natrelle 410 Highly Cohesive Anatomically Shaped Silicone Filled Breast Implants
Allergan tissue expanders
Regarding the recall, FDA Principal Deputy Commissioner Amy Abernathy stated, "Although the overall incidence of BIA-ALCL appears to be relatively low, once the evidence indicated that a specific manufacturer's product appeared to be directly linked to significant patient harm, including death, the FDA took action to alert the firm to new evidence indicating a recall is warranted to protect women's health." 
Lawsuits against Allergan
The current lawsuits maintain that the manufacturer, Allergan, failed to warn patients, medical providers and the general public of adverse side effects of the BIOCELL® line of breast implant products and, furthermore, Allergan concealed knowledge that they had since 2011 of the causal relationship of BIA-ALCL associated with their BIOCELL® products.  Plaintiffs also maintain that Allergan has refused to pay for removal of the recalled products or of medical treatments required due to use of the products.  Lawsuits are currently progressing in the courts and no suits have settled to date.
The Richard Harris Law Firm represents those injured by defective products
Allergan Biocell® breast implants have been identified by the FDA and other health agencies worldwide as having a higher risk associated with BIA-ALCL, a deadly cancerous disease.  The FDA has recalled the Biocell line of breast implants, and the manufacturer has recalled the products worldwide.  Women who have suffered due to the use of this product may have a cause of action against the manufacturer, which may result in actual and punitive damages due to the manufacturer's alleged negligence in marketing a defective product.  If you have had Allergan Biocell® breast implants and were later diagnosed with Breast Implant Associated Anaplastic Large Cell Lymphoma (BIA-ALCL) call our office today to discuss your potential case at (702) 444-4444. Our lawyers are ready to fight for the compensation you deserve after being injured by a defective product.
Learn More:
https://richardharrislaw.com/fda-updates-warning-breast-implant-associated-cancer/
https://www.fda.gov/news-events/press-announcements/fda-takes-action-protect-patients-risk-certain-textured-breast-implants-requests-allergan