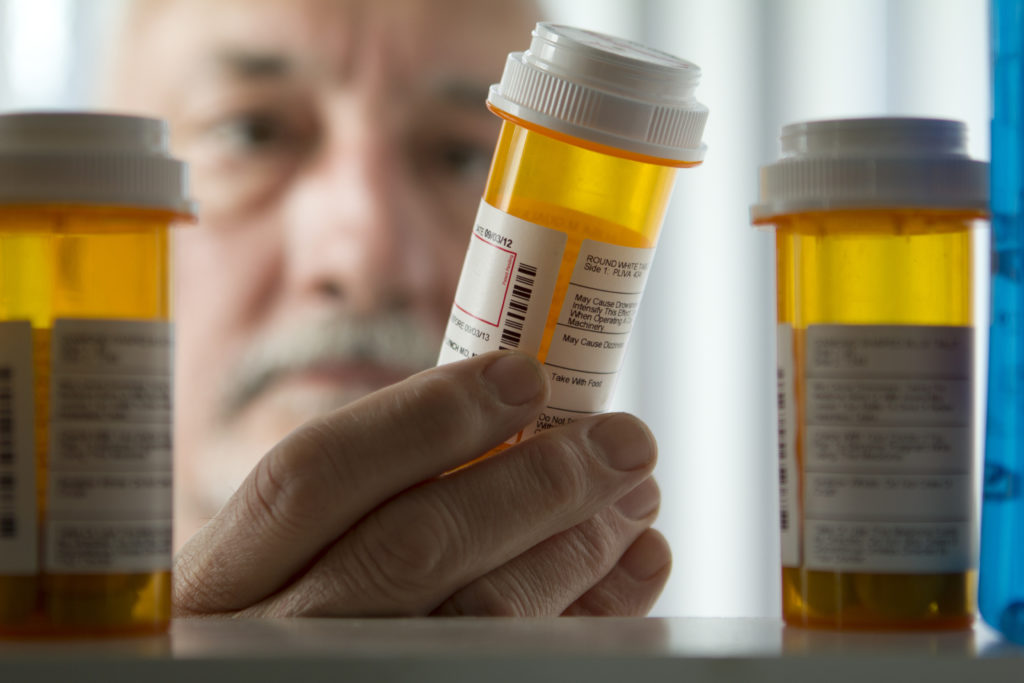 A jury in Philadelphia has awarded a total of $28 million to Lynn Hartmann in her case against BayerAG and Johnson and Johnson (J&J), and its subsidiary Janssen Pharmaceuticals, over the false and misleading marketing and failure to warn patients and doctors of the negative, and many times fatal, side effects of the drug Xarelto (rivaroxaban). Hartmann's case maintained that she suffered severe gastrointestinal bleeding as a result of using Xarelto. The manufacturers have announced plans to appeal the verdict.
Federal level lawsuits against the drug's manufacturer, J&J, number over 19,000 as of December 2017, and have been consolidated into a Multi-District Litigation (MDL). While three previous trials resulted in findings for the drug manufacturer, the most recently concluded trial resulted in an award of $1.8 million for the plaintiff, with punitive damages against Bayer and J&J of $26 million.
Background
Xalerto is an anticoagulant, used to reduce the risk of blood clots and strokes in patients prone to atrial fibrillation not due to a heart valve problem. It was approved by the U.S. Food and Drug Administration (FDA) in 2011, and was designed to replace the then dominant anticoagulant drug, Coumadin, or its trade name, warfarin.
Users of warfarin were required to obtain monthly medical evaluations to ensure the dosing was sufficient to be effective, and that bleeding risks were within a controlled range. Xarelto is being marketed on the premise that these monthly evaluations are not needed. In reality, there is no need for a monthly evaluation with Xarelto because there is no antidote for its effects.
All blood thinners increase the risk of bleeding. Taking Vitamin K, effectively providing an antidote to the anticoagulant effects of the drug, could reverse this effect of warfarin. Xarelto and other modern anticoagulants, such as Pradaxa, are in a class of drugs known as direct thrombic inhibitors. These modern medications have no antidote, which means if unexpected bleeding should occur, there's no way to stop it.
Side Effects
Within months of Xarelto's release, problems resulting from use of the drug became apparent. Lawsuits were filed by patients, or their surviving families, and stated no warning was given, either to the patients or their medical providers, that Xarelto could cause uncontrolled bleeding and that no antidote existed.
This is particularly dangerous with internal bleeding that may not be obvious, such as gastrointestinal (abdominal) and intracranial (brain) bleeding. Xarelto's side effects may include nosebleeds, brain hemorrhage, retinal hemorrhage, intracranial bleeding, abdominal and intestinal bleeding, and rectal bleeding.
Patients using the drug should seek immediate treatment for red, pink or brown urination; headaches, weakness, or dizziness; bright red or black, tarlike stool; heavier than normal menstrual bleeding; unusual bleeding of the gums; coughing up blood or blood clots; or frequent nose bleeds; wounds that won't heal; among other symptoms. Talk to your doctor to obtain all the warning signs.
Controversial FDA approval
Central to the legal arguments in many of the cases is J&J's use of the so-called Rocket AF study during the FDA approval process. This study found Xarelto was more or less equivalent to warfarin in the prevention of stroke and embolism, but it did not increase bleeding rates. Cases have questioned the statistical methodology used in the study, and have alleged the device used to measure the International Normalized Ratio (INR) was defective, and returned erroneous data which favored Xarelto.
Numerous studies since Xarelto's approval have shown the risk of internal bleeding increases dramatically when using the drug. In 2016, the Centers for Disease Control (CDC) published a study that found "anticoagulant drugs accounted for more emergency department visits for outpatient adverse effects than any other class of drugs," and that these adverse events were severe, with nearly half of the ER visits resulting in further hospitalization.
The Institute for Safe Medication Practices (ISMP), a pharmaceutical watchdog agency, in their 2017 Annual Report found oral anticoagulants are the top risk for acute injuries of all drugs used in the United States.
Regulatory Action
In 2014, the FDA issued its strongest regulatory action against J&J and Bayer, requiring the manufacturers to include a "black box" warning on the labels of Xarelto warning patients of the increased risks associated with use of the drug.
The Richard Harris Law Firm is Your Xarelto Injury Lawyer
Our firm has been watching the increase in cases filed and the results of Xarelto cases with great concern. We believe there are obvious problems associated with the use of the drug. If you have been prescribed Xarelto and have suffered from the side effects, which include uncontrolled bleeding or complications with wound healing, call us today to discuss your case at (702) 444-4444.
Read More:
https://www.reuters.com/article/us-bayer-xarelto/jury-orders-bayer-jj-to-pay-28-million-in-xarelto-lawsuit-idUSKBN1DZ2NH