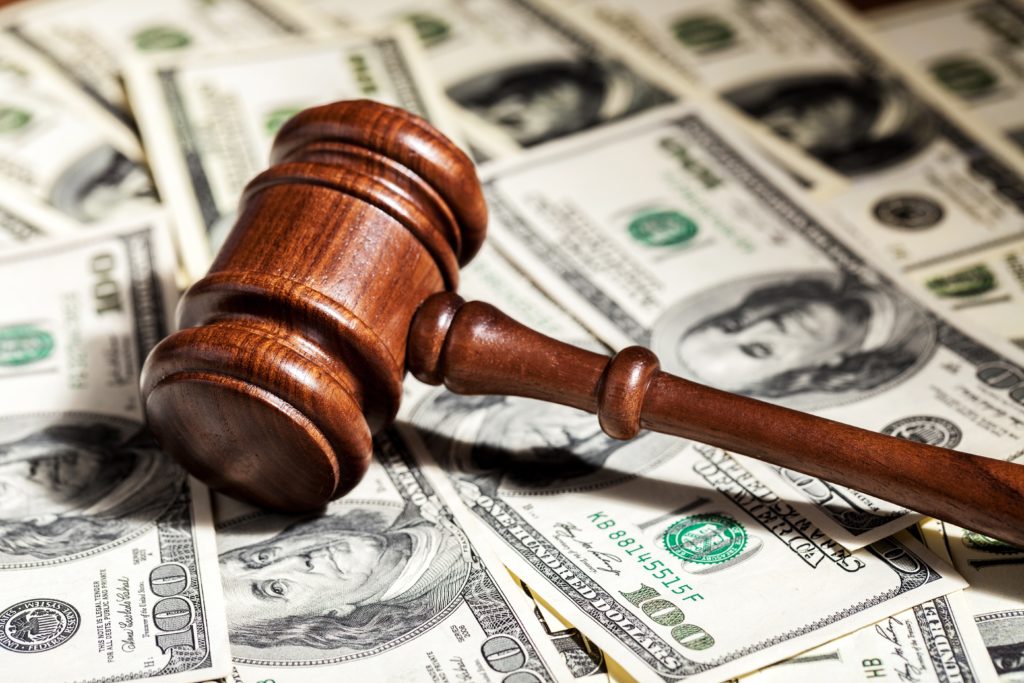 It seems we've been dealing with medical issues related to the use of surgical mesh for many years. A few years ago, vaginal mesh was being used to repair Pelvic Organ Prolapse and complications arising from its use had generated a number of news stories and lawsuits, many of which generated high-dollar damage verdicts. Today, mesh is used to treat many cases of hernia in men and women, and many of the same complications are manifesting themselves again.
What is a Hernia?
In layman's terms, a hernia is when an internal organ protrudes through damaged or separated muscle wall tissue in the abdomen, which holds the organs in place. The hernia can occur due to weakened muscle tissue, or because of injury to the holding tissue caused by conditions such as pregnancy, obesity, constipation, over-exercise, persistent cough, or even previous surgery. The most common types of hernias are:
Inguinal – Inner groin
Femoral – Upper thigh/outer groin
Incisional – Caused by previous incision in the abdomen
Ventral – General abdominal wall
Umbilical – Navel
Hiatal – Upper abdomen and diaphragm
The U.S. Food and Drug Administration (FDA) has published information, which is very helpful to understand hernias and the various treatment options available.
How is Mesh Used in the Treatment of a Hernia?
There are over 100,000 implantations of hernia mesh in the United States each year. It is a very common procedure, in which the mesh is used to cover the weakened muscle wall and to strengthen the surrounding tissue and hold the internal organs in place. There are many different mesh products available for this type of procedure, but some of those have been shown to cause significant risk of complications and side effects.
Mesh products available today, are generally either constructed of processed animal tissue, or synthetics. The animal tissue mesh is designed over time to be reabsorbed by the body, which can lead to recurrence of the hernia. Synthetic mesh is intended to be permanent, and most of these products are made of polypropylene, which can have a negative effect when it comes into contact with internal organs, especially the bowel.
Many manufacturers have begun to cover the polypropylene with a coating that is intended to insulate the body from the underlying polypropylene. A mesh with a coating is known as a composite mesh. Composite mesh seems to create the greatest number of complications.
The Richard Harris Law Firm is tracking several products that appear to have a higher incidence of complications than others. The following products appear to be associated with substantial complication risk:
Ethicon Physiomesh – A composite mesh made of coated polypropylene. Johnson & Johnson's Ethicon division withdrew this product from the market in May 2016, but thousands have been used since its approval in 2010.
The recurrence of hernia and other complications associated with this product are well above established norms. As many as 20 percent of patients treated with this product reported significant complications.
Ethicon Proceed – A composite mesh with a partially absorbable layer. It has been on the market since 2003 and had a small recall in 2011, but is still being marketed for use.
C-Qur (pronounced "see-cure") – This product came to market in 2006 and is manufactured by Maquet, a division of the Getinge Group. The C-Qur is a composite mesh, coated with an Omega-3 fatty acid, which can cause severe allergic reactions. This product is also associated with serious infection risk, and is difficult to remove.
R. Bard Kugel Hernia Mesh – One of the first mesh products, it features a ring in the middle to help the product maintain its shape. There have been a number of reports of ring breakage and migration, which can lead to bowel perforation.
R. Bard 3DMax Mesh – This product is an uncoated polypropylene mesh. Many patients report pain after implantation. Furthermore, the mesh has been known to damage reproductive systems in men, in severe cases requiring removal of testicle.
Coviden Medtronic Parietex Composite Mesh – A polyester based mesh coated with a layer of collagen to keep bowel adhesions to a minimum. This product may cause inflammation and infection and is also difficult to remove once implanted.
The list above is not a comprehensive list of mesh products. Any mesh product can produce significant complications and side effects. Becoming detached and migrating within the abdominal cavity and possibly damaging the bowel or other organs is one of the many risks of using mesh. There are medical alternatives to mesh based treatments that can reduce or eliminate many of the side effects attributed to mesh use.
Hernia Mesh Lawyers in Nevada
If you've had a mesh product implanted as part of a surgical treatment for a hernia and suffered significant complications, you may have a cause of action against the product's manufacturer. Side effects may include inflammation, infection, pain at the surgical site, adhesions, bowel obstruction, migration of the mesh, renal failure, sexual complications, among many other side effects. Medical device manufacturers are required to provide safe products and warn patients and medical providers of potential complications due to the use of their products. Call the Richard Harris Law Firm today to discuss your potential claim at (702) 444-4444.
Read More: