After a car accident which resulted in injuries to you, you've now determined to hire a lawyer to assist with your case.  When you call the Richard Harris Law Firm, you will talk with a Legal Assistant known as an Intake Specialist who will gather and record general information about your accident and will discuss with a lawyer whether our firm can assist you, based on the circumstances of the case.  Then an appointment will be set for the Initial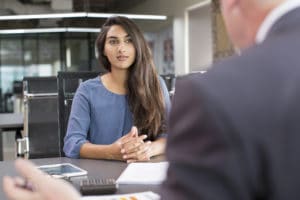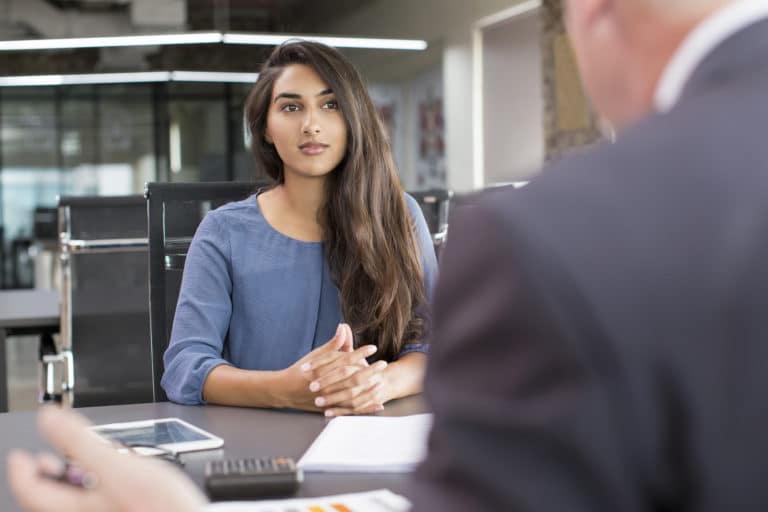 Consultation.
Perhaps your first experience with a law firm is the Initial Consultation.  Many questions may be in your mind as to how to prepare for this meeting in a way that presents your case and gives your lawyer the information, he or she needs to pursue further legal action on your behalf.  Will I be required to pay to discuss my case with the attorney?  What documents do I need to bring to the meeting?  We will answer these and other questions you may have concerning the initial consultation.
Will I need to pay for the consultation?
The answer to this question at the Richard Harris Law Firm is no.  This consultation and all other aspects of your personal injury case will be handled under a contingency fee agreement.
What documents should I bring to the meeting?
Several documents are helpful to begin the process of a car accident claim.  First, you should bring your identification to the meeting.  This includes Driver's License or State ID, Passport, Visa, Work Authorization or Military ID among others.  You should also have received an information print out from the police officer at the scene of the accident.  On this form, will be the names of all parties to the accident, including the vehicle owners, and drivers of all involved vehicles.
Information about your insurance company, such as a policy declarations page are very helpful.  An insurance card would be sufficient.  At the very least, your insurance company and policy number will allow us to obtain your coverages from your insurance company.
All of the information you recorded at the scene, including names of other drivers, registered owners of involved vehicles, insurance companies covering those vehicles; photos of the scene, damage to vehicles, and injuries received; and written accounts you may have made of the accident are very helpful to building your case.
Medical bills for injuries received, such as emergency room and subsequent doctor visits should be included in this meeting if you have them.  Names of your doctors and medical facilities you have visited for your injury treatments will be collected during the interview.
Law Enforcement will file an Accident Report usually within 10 days of the accident.  We will request the accident report from the appropriate police agency as part of our investigation.  If you don't have this document at the time of the initial consultation, we will inquire to the relevant parties to obtain this information.
The Initial Consultation Meeting
When you arrive at our office, you will be accompanied to a conference room and will initially meet with an Intake Specialist who will spend several minutes gathering more detailed information regarding your case.  You should feel free to ask any questions you have during this meeting.  Any required information that we need that can't be answered at the meeting will be noted and an information page will be given to you in the case packet you'll be given at the end of the meeting.  You should forward these items to the Intake Specialist as soon as possible.  Once the Intake Specialist has completed gathering the initial information needed, your lawyer and case manager will then join the meeting.
Your lawyer will ask questions as needed, to help him or her understand your case and the circumstances of the accident and your injuries and treatments to date.  He or she will explain basic legal proceedings associated with your case and will explain step by step the process of your claim, and what to expect.  They will go over in detail the retainer agreement and ask if you have questions regarding the retainer and contingency fee.  Once the retainer agreement is signed by both you and your attorney, our firm will officially represent you in all aspects of your claim until settlement.
You will be given a copy of the of the retainer agreement in your case packet.  Your case manager or attorney will also have you sign releases of information and authorizations needed to act on your behalf.  You will be given a copy of all signed documents in the case packet.  You should ask any questions you have about this claim and the process during this meeting and establish a comfort level with your attorney and case manager.
At the end of the meeting, your will be given your case packet, which contains information about the firm and business cards for your lawyer and case manager and all signed documents.  During the initial stages particularly, but during all steps of your case, communications between you and firm personnel are very important.  You will also be given access to the Client Portal during this meeting.  We will cover information about the Client Portal in our next installment.  Check back often for additions to this series.
The Richard Harris Law Firm is different because We Care
At our firm, we want you to understand as much about the process of pursuing your case as possible.  If at any point during your case, if you have questions or concerns, give your attorney or case manager a call.  This is a time when you should be able to concentrate on medical treatments to aid in your recovery from an accident.  We will handle to details of your case and will communicate with you through phone calls and our Client Portal to give you as much information as you need.  If you've been injured in an auto accident by a negligent driver, call us today to discuss your case at (702) 444-4444.
Learn More:
Richard Harris discusses the Initial Consultation