Nick Lasso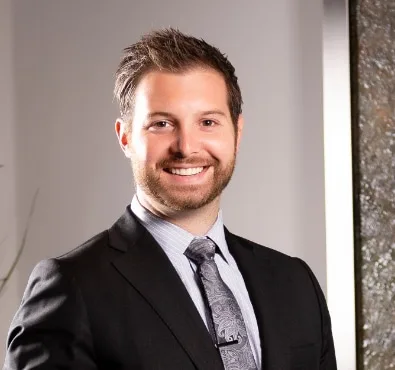 Champion for Equality
Nick Lasso has one simple wish for the outcome of personal injury cases:  An equal application of the law to the injured party.  Throughout his years as a personal injury attorney, he has seen the outcome of cases vary depending on the at-fault party.
Following graduation from California Western School of Law in San Diego, Nick discovered the Richard Harris Law Firm. "I had heard good things about the firm, so I figured I would apply and see what happened, and I've been happy here ever since."
Since joining the firm in September 2018, Nick's focus as an attorney has been on serving the firm's clients to reach the equality in justice he dreams of. "At the end of the day, it's about helping people, right? I hold their hand and help them through the process, setting them up with good doctors so they're getting the best care. It's rewarding to see them at the end of the case, when you hand them a check, and they're in better spirits and in less pain because we've helped."
So, what does an "equal application of justice" mean to Nick? Compare the outcomes of these two cases:
In one case, Nick's client was paralyzed in an accident and needed long-term care. He experienced a great deal of hardships after the accident, and his life was changed forever. Nick fought hard, but due to the limitations of the at-fault party's insurance, the attorneys were unable to obtain the amount the client needed to help.
On the other hand, a pedestrian was hit by a car; it was partially his fault, but he was injured, nonetheless. His injuries were far less than the paralyzed client, yet he received a much higher settlement from his case.
Two men, both hurt and deserving of compensation, provided resources at an unequal rate as compared to their injuries. These are the things Nick fights to overcome as an attorney.
Outside of his legal work, Nick enjoys the family culture of the Richard Harris Law Firm. Away from work, he and his wife are avid world travelers.
Nick was named the 2023 Team Member of the Year and is a valued member of the Richard Harris Law Firm family.