MGM Data Breach – Don't Wait To Get Help
The MGM data breach that happened during a cyberattack in September 2023 was a very bad situation.
Operations at MGM were still disrupted four days after news of the hack first emerged.
Of course social media blew up with images of slot machines showing error messages all over its Las Vegas casinos.
Contact us today if you have questions or feel you need answers.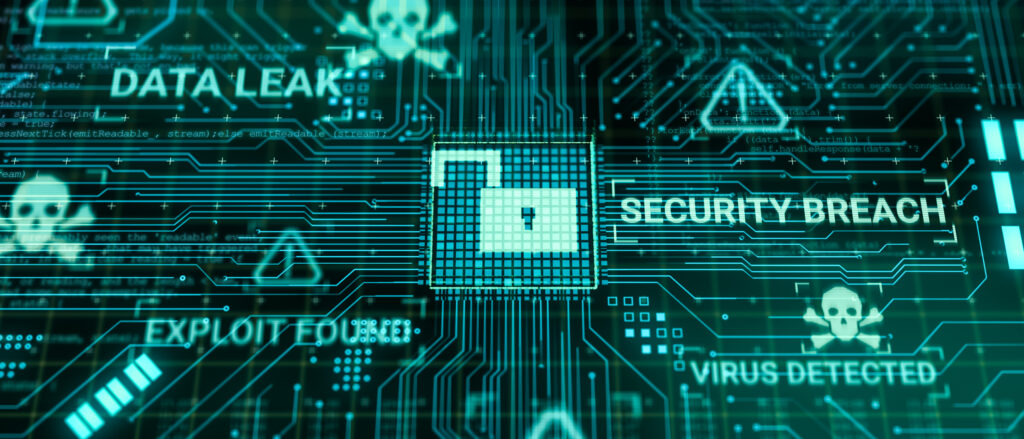 What You Need to Know
Data breaches are very serious and can expose your personal information which of course puts you at risk for identity theft.
If you stayed in MGM hotels in the past then you might be affected by the recent MGM data breach.
The reality is that it involves the personal details of millions of the hotel chain's customers.
This data could include driver's license numbers and / or social security numbers.
Call us today for a Free consultation.
If you suffered financial losses (or other damages) due to the MGM data breach you could qualify for compensation.
The Richard Harris Law Firm knows how to handle these type of situations, and we are ready to fight for you.
What is a Data Breach?
A data breach occurs when unauthorized people copies, steals, or just shares other individuals' private and confidential information.
A data breach can be very serious and really cause major problems for those affected.
Sadly cyberattacks have become more common as more and more of our personal information moves online.
Typically a data breach will involve social security numbers, medical information, addresses, and even bank account details.
Of course it's important to protect your personal information, but data breaches can still happen as we saw with the recent MGM data breach.
Steps to Take if You Were Affected by MGM Data Breach
If you think you were affected then you should contact us today and look into –
Changing your passwords
Set up credit monitoring
Keep details records
Stay alert and monitor your accounts
If you are a victim of the MGM data breach you might have a legal claim for damages.
Don't wait any longer to get help, call Richard Harris Law Firm today!