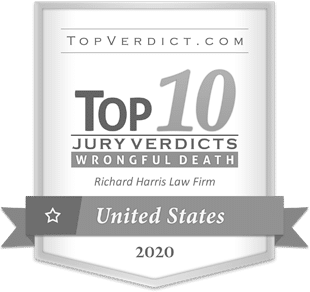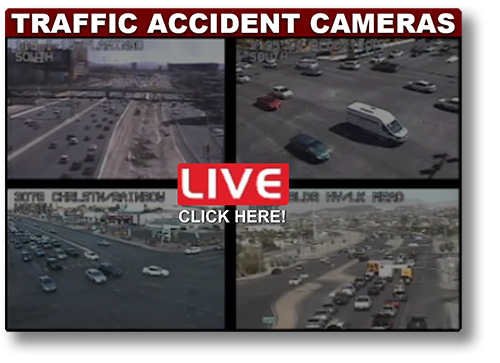 recovered for our clients
Mesquite, NV Personal Injury Lawyers
A severe accident can cause life-altering injuries that affect every aspect of a person's life. If you were harmed due to the negligence of a person or company in Mesquite, NV, you deserve more than just an apology. You deserve quality medical care, reimbursement for lost wages, compensation for pain and suffering, and the opportunity to move forward.
The skilled lawyers at Richard Harris Personal Injury Law Firm have obtained some of the highest personal injury settlements and verdicts in Nevada. We pride ourselves on providing the best possible legal representation to the people who need us most. Over the past 40 years, we've helped thousands of people in Nevada obtain settlements and win jury verdicts.
If you were harmed due to someone else's negligence or reckless behavior, you may have the right to receive compensation. If so, the lawyers at Richard Harris Personal Injury Law Firm serving Mesquite, Nevada, can help you file a personal injury claim and provide you with legal guidance throughout the entire process. Call or text us at 702-745-8555, any time day or night, or fill out the online form to schedule your free initial consultation.
Types of Mesquite, NV Personal Injury Cases We Handle
The award-winning attorneys at Richard Harris Personal Injury Law Firm continue to proudly advocate for the legal rights of Nevada residents. We stand ready and willing to dedicate our time and resources to your case, and we are capable of working in a wide variety of practice areas. No case is too complex – and no opponent is too intimidating – for our experienced legal team.
The following are some of the many types of Mesquite, Nevada, personal injury cases we handle:
Car accidents

Medical malpractice

Motorcycle accidents

Dog bites

Workers' compensation

Social Security Disability

Slip-and-falls

Truck accidents

Dangerous drugs and products

Firefighting foam

Wrongful death
Why Hire a Mesquite Personal Injury Attorney After Your Car Accident?
The last thing you may expect when driving to work or running errands is to be involved in a car accident. Yet, auto accidents on I-15 and other Mesquite roadways are a common occurrence. Hundreds of people lose their lives in car accidents throughout Nevada every year while thousands more suffer serious injuries.
The majority of car accidents are the result of human error. According to the Nevada DMV, failure to yield the right of way is the leading cause of motor vehicle accidents in the state.
Other reasons why a car accident might occur include:
Distracted driving

Drowsy driving

Tailgating

Speeding

Driving under the influence

Poor weather conditions
If you have been seriously injured in a collision, the Mesquite personal injury lawyers at our law firm are here to help. We can provide legal advice and support during the difficult days and weeks following your accident.
After taking on your car accident case, a Nevada personal injury lawyer on Richard Harris' team can:
Ensure you receive quality medical care

Investigate the cause of the collision

File all necessary paperwork

Gather evidence

Hire accident reconstructionists

Negotiate with the insurance company

Represent you in court
Common Types Of Personal Injuries In Mesquite, Nevada
During your initial consultation, a lawyer from our personal injury law firm will ask you what injuries you sustained in the accident and how they are affecting your quality of life. While every personal injury case is unique, there are some common types of injuries that Richard Harris Personal Injury Law Firm's team frequently helps accident victims in Mesquite, Nevada, recover compensation for.
These include:
Broken bones:

A bone fracture may take weeks or months to heal, leaving the victim unable to return to work and engage in normal daily activities. In some situations, the bone may not set right and victims are left to cope with lifelong pain and impairment.
Soft tissue damage:

This affects a person's muscles, joints, and ligaments and may cause severe pain and limit mobility. For instance, an auto accident victim might suffer from whiplash, one of the most common soft tissue injuries.
Back and neck injuries:

A back or neck injury is not always readily apparent after an accident, which is why victims should always receive a medical examination even if they feel fine. Damaged vertebrae or discs can cause excruciating pain and limit a person's mobility, especially when neglected.
Spinal cord injuries:

A spinal cord injury alters almost every aspect of a person's life. It can result in chronic pain, loss of feeling, loss of bowel and bladder control, muscle spasms, and loss of movement.
Traumatic brain injuries (TBI):

Some TBI victims may experience mild symptoms and make a full recovery, while others are left with severe physical and cognitive complications and require a lifetime of medical care. One of the more minor TBIs you could experience is a mild concussion.
Scarring, burns, and disfigurement:

Any injury of this sort may be the result of a car crash, a dog bite, a defective product, or some other event. A victim may be left coping with extreme physical pain while facing a lifetime of emotional and psychological trauma.
Tactics Nevada Insurance Companies Use to Avoid Paying
If you have been injured due to someone else's negligence in the Mesquite area, you may be debating whether you need legal help from a personal injury lawyer. Another option is to simply file a claim with the insurance company yourself, but is that really the best and easiest option?
If you choose to file the personal injury claims on your own, you risk getting out of your depth with legal proceedings and trying to prove your side of the story. There are some key strategies that insurance companies use to avoid paying out damages, and these can overwhelm you.
Keep an eye out for:
Shifting blame:

The party responsible for the incident will rarely admit guilt. They may place the blame on other potentially liable parties or even on you, the victim. Insurance companies may use a simple statement that you made at the accident scene such as "I'm sorry," as an admission of fault. Their ultimate goal is to avoid payout and minimize damages.
Low settlement offers:

Insurance companies notoriously use the stressful time immediately following a personal injury to offer injured people quick, small settlements that may seem ideal, despite reality. They know that the financial burden of lost wages and accumulating medical bills might tempt a victim to accept a payout that is far less than their claim is actually worth.
The Mesquite personal injury attorneys at Richard Harris Personal Injury Law Firm have decades of experience in negotiating with insurance adjusters. We are not intimidated by them and know how to combat the tactics they use. When you work with us, your personal injury lawyer will have the skills and experience needed to obtain maximum compensation for your personal injury claim.
Types of Damages a Mesquite Personal Injury Attorney Can Help You Recover
Typically, your personal injury lawyer will recover damages through negotiations with the liable party's attorney or insurance company. However, when a fair settlement amount cannot be reached, your attorney can help you file a personal injury lawsuit.
Depending on the extent of your injury and losses, your Mesquite, Nevada, lawyer may help you recover damages for:
Medical bills

Lost wages

Loss of future earning potential

Pain and suffering

Rehabilitation

Vocational training

Loss of enjoyment

Wrongful death
Contact a Mesquite, Nevada Personal Injury Lawyer Today
At Richard Harris Personal Injury Law Firm, we understand the impact that a personal injury can have on you and your entire family. In the stressful days and weeks following an accident, it can be difficult to know how to protect your legal rights. This includes obtaining answers to your questions and choosing the best lawyer to represent you.
Fortunately, our Mesquite, Nevada, personal injury lawyers are here to help. Our attorneys have helped clients recover over $1 billion in damages. We value each one of our clients and fight for their right to just and fair compensation. So why not put our knowledge and experience to work for you?
Schedule a free case consultation with a Mesquite, Nevada, personal injury lawyer today. There is no reason to hesitate; there is no obligation in connection with talking to us. What's more, we represent clients based on contingency, so you pay nothing out of pocket for our services. Call or text us 24/7 at 702-745-8555 or click to start a live chat.