Multi-Million Dollar Jury Verdicts
Ben's Story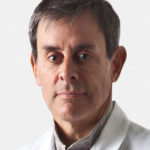 Ben's Story
Three accidents in a year caused by careless drivers threatened Ben's career as a doctor.Dr. Ben Rodriguez was riding his bicycle when he was hit from behind by a vehicle. Ben sustained multiple and severe injuries including a lacerated left arm, which resulted in a severe infection. Dr. Rodriguez was unable to return to work for several weeks, and then only to an abbreviated schedule.
His lifestyle and his livelihood were greatly impacted by this accident.
Ben turned to the attorneys at Richard Harris Law Firm to deal with the several insurance companies involved, and with our help, he was able to recover the losses he sustained from the accident, heal, and return to work.
Beth's Story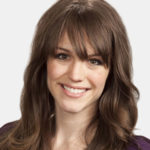 Beth's Story
"I had no idea where he came from."
Beth's story starts out with Beth at a two-way stop. She had the right of way. When a 17-year-old kid ran the stop sign, she couldn't get out of the way fast enough. Within seconds, the kid drove into the side of her car, forcing her vehicle to spin out. She slid within an inch of a wall.
After the auto accident, Beth's mom recommended that she contact Richard Harris Law Firm—her mom told her that these were the people she needed to see.
Bobby's Story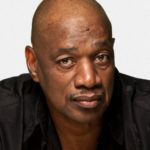 Bobby's Story
Robert's career as an entertainer nearly ended when he tripped and fell at a Las Vegas hotel.Robert was walking in front of a restaurant inside a local casino when he rounded the corner to enter the restaurant and tripped on a wheelchair that was leaning against the wall. He had no time to react and avoid the wheelchair.
Robert sustained severe injuries, which required extensive medical treatment and totaled tens of thousands of dollars. When the casino refused to accept liability for the incident, Robert called Richard Harris Law Firm.
We fought for his rights and were able to obtain a settlement, which enabled him to receive the treatment he needed and keep his career alive.
Carrie's Story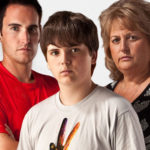 Carrie's Story
Carrie knew something was wrong when her husband didn't return home from his flight.Carrie's story starts with her husband, Robert, who was a student pilot. When he didn't return home from a solo flight, Carrie went to the airport where she was told all planes were accounted for. It wasn't until that night when watching the local news that she discovered her husband's plane had crashed into the desert. Carrie was devastated.
Upon investigation, the National Transportation Safety Board found that a repair was completed on the plane with unapproved methods. The repair failed, causing the crash and Robert's death.
Carrie contacted Richard Harris Law Firm to fight for the recovery Carrie and her sons needed to move on with their lives. Now, Carrie is a grief counselor and dedicates her life to helping others cope with the loss of a loved one.
David's Story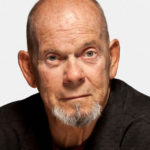 David's Story
"I didn't even have a chance to hit the brakes."
David's story starts out with the driving of his son's car. On his way to pick up his son from school, he had nearly crossed the intersection in downtown Las Vegas when a woman in a another vehicle at a stop sign charged forward. She hit him head-on, resulting in a car accident.
Despite the circumstances of the accident, the woman claimed that David hit her. That's when he decided to call Richard Harris Law Firm.
Listen to actual client, David, describe his accident and find out how Richard Harris Law Firm helped him.
Jaime's Story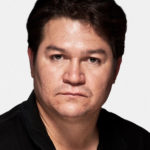 Jaime's Story
Jaime's life was put on hold from an on-the-job injury.Jaime was on the job, driving his tow truck, when another driver pulled out, hitting him on the driver's side of his vehicle. He suffered injuries to his neck, right arm, shoulder, and spine. As a result of the accident, he was unable to work.
The attorneys at Richard Harris Law Firm helped him through the workers' compensation process. Jaime ultimately received a Permanent Partial Disability rating and payment of a lump sum amount. With assistance from our firm, Jaime received the proceeds from his case and was able to purchase a new tow truck to start his own company.
Jarard's Story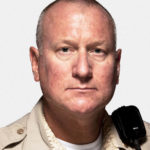 Jarard's Story
A family vacation turned into a nightmare.Jarard's story starts out with Jerard and his wife were riding jet skis while on a vacation at Lake Powell. When they returned to the houseboat, another jet ski inadvertently turned in front of Jerard, throwing him off the jet ski and knocking him unconscious. His friends pulled him onto the houseboat and rushed him to the nearest dock—40 minutes away.
Jerard was transported to the hospital where he was held overnight. He had broken six ribs and displaced two ribs. Because he had to take six weeks off of work to recover, Jerard was concerned about the needs of his family.
With the representation of Richard Harris Law Firm, Jerard was able to take the time to heal without worrying about the financial well-being of his family until he was able to return to his career.
Jim's Story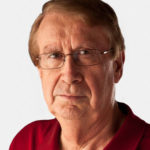 Jim's Story
Jim was on his way to work when out of nowhere he was T-boned.The other driver ran a stop sign, slamming into Jim's car. The left side of Jim's body—his shoulder and leg—was injured, and he tore cartilage in his chest. He required several surgeries on his shoulder, as well as extensive physical therapy to recover.
Because the other driver's insurance policy wasn't large enough to cover the expenses for his surgeries and treatment, Jim contacted Richard Harris Law Firm. We were able to obtain the maximum settlement from the driver's insurance carrier as well as a substantial settlement from Jim's underinsured motorist coverage.
Kevin's Story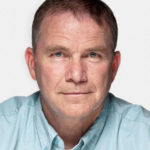 Kevin's Story
The Car Accident Ended my Career.
After Kevin's motor vehicle accident, his wife and doctor told him he was in shock.
Kevin's story starts with Kevin stopped at a red light, when another vehicle drove into the back of his truck. He was knocked unconscious, and when he came to, all he could hear was the sound of metal dragging on the road. Instinct told him to put his foot on the brake.
When Kevin arrived home after the accident, he laid down for 15 minutes. He couldn't get back up. The next day, Kevin went to the doctor. He was told he had damage to his lower back and vertebrae—career-ending injuries for a finish carpenter who did most of the physical work for his own company.
Laura B's Story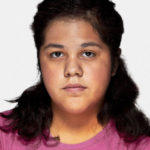 Laura's Dog Bite Story
10-year-old Laura was viciously attacked by her neighbor's dog.Laura B's story starts out with Laura playing with a friend in the yard. While playing, Laura was attacked and severely bitten on the arm and leg by her neighbor's dog. She suffered deep flesh wounds and spent five days in the hospital receiving skin grafts and plastic surgery. She missed more than six weeks of school while recovering.
Laura's family didn't know what to do, so they contacted Richard Harris Law Firm. We helped her family get the compensation she needed to continue her treatments, which included physical therapy and psychological treatment.
Laura will always bear the scars of this attack—both physically and emotionally—but with help from the Richard Harris Law Firm, her recovery will continue.
Laura's Story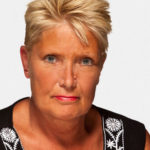 Laura's Story
It was probably one of the worst days of my life.
Laura's story starts out when she got the green light at an intersection, but the car coming in the opposite direction turned right in front of her. He never even looked. She slammed into the side of his car. After the impact, Laura got out of her car and passed out in the street.
She hurt all over. Laura went to see a doctor, and then she called Richard Harris Law Firm.
Listen to actual client, Laura, talk about how the Nevada injury lawyers at Richard Harris Law Firm exceeded her expectations and made her feel at home.
Natesha's Story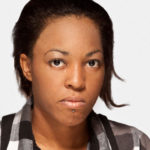 Natesha's Story
Natesha needed social security benefits for permanent injuries caused by a drunk driver.In 1999, Natesha, a fitness club employee, was struck by a drunk driver. Following the accident, she had an unsuccessful surgery that resulted in her suffering nearly 10 years of chronic severe pain. Unable to work, Natesha applied for Social Security Disability. After her initial application was denied, she contacted Richard Harris Law Firm.
Our Social Security Representative appealed the denial, and Natesha is now receiving the benefits she needs.
Robert T's Story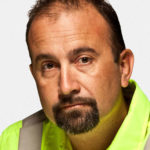 Robert T's Story
Robert never thought his lunch hour would end with serious injuries from a slip and fall.Robert's story starts out with having lunch at Long John Silver's, when he slipped and fell in grease while on his way to the bathroom. He sustained injuries to his right wrist, left hip, neck, back, and groin. Robert initially attempted conservative treatment, but he ultimately required surgery on his cervical spine.
Robert contacted Richard Harris Law Firm when he was unable to work with the restaurant's insurance company and needed help with his medical bills. With our representation, Robert received a fair settlement to cover his injuries.
Robert's Story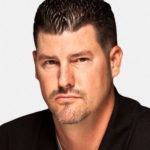 Robert's Multiple Vehicle Accident Story
Robert never thought he would be disabled.Robert was stopped at a light when a multiple vehicle accident in the intersection occurred and his vehicle was hit. Robert sustained multiple injuries to his back, shoulders, arms, wrist, and hand. He underwent surgery to his wrist, physical therapy, and treatment, including injections—yet his injuries continued to be symptomatic. He also had surgery on his back and will likely need more surgery in the future.
Because Robert was unable to return to work and was diagnosed as "disabled" by his treating physicians, he was advised to find another job that didn't require much physical work.
With help from Richard Harris Law Firm, the case was settled, and Robert is now able to move forward with his life and train for a new career.