After an injury accident, and prior to hiring an attorney, the insurance company may make an offer of settlement.  If you haven't hired an attorney yet, and you were injured in the accident it is best not to accept such an offer.  A quick offer of settlement after an injury accident is a leading indication that you have a significant chance of a larger settlement and the insurance company wants to take you off the street.  Accepting a settlement comes with a release of all future claims, meaning that once you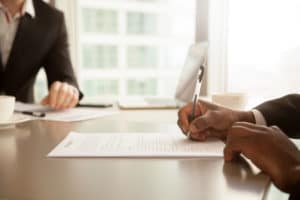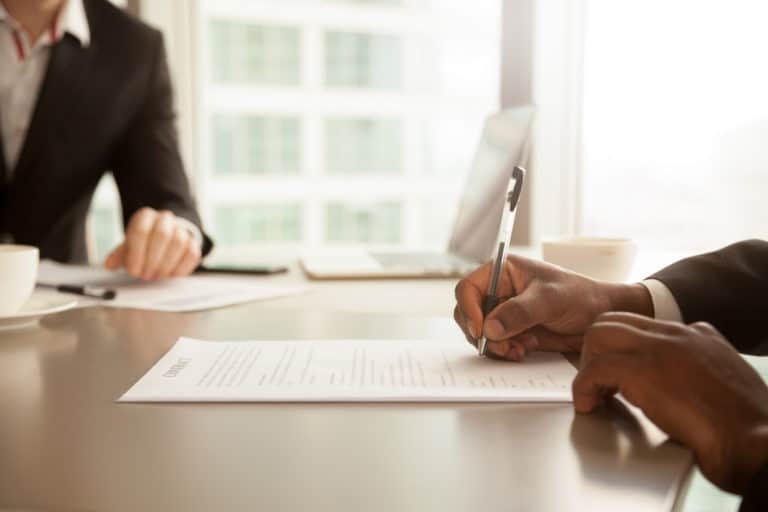 accept, that is the final and last action that can be taken in that case.  If additional injuries manifest after such a quick settlement, the insurance company will not be obligated to cover the treatments.
Once you have hired an attorney and have substantially completed your medical treatments, your attorney will file a Demand with the insurance company.  The insurance company will usually counter the Demand with a lowball offer to settle.  As ethics rules dictate that lawyers communicate all offers to their clients, your attorney will inform you of the offer and if it doesn't meet the value the attorney has placed on the claim, he will advise you not to take the offer.
After rejecting the offer, you lawyer will continue to negotiate, and the insurance company may make additional offers to settle the case.  Your lawyer will advise you each time this occurs.  Once your lawyer advises that you to accept you should do so.  Your lawyer has considered all the factors of additional expense, costs, potential time to settlement and risks associated with litigating your case to make the decision to recommend accepting the settlement offer.  While your lawyer can give you his best legal advice regarding an offer, only you can ultimately decide whether or not to do so.  Your lawyer can advise you what the potential advantages and risks are associated with your decision.
How is my settlement distributed?
Once a settlement offer is accepted, either by direct negotiations in pre-trial, or after a successful litigation, the distribution is roughly the same.
First, all medical provider balances for treatment associated with the case will be paid.
Second, any liens against the case will be paid.  Some medical services may have been provided via a lien, meaning that your medical provider agreed to treat on the promise of payment once the case settles.  Other lien holders, if any, are also paid.
Third, costs which were advanced by the firm are paid.  Costs are different than legal fees.  Costs are hard expenses which the law firm paid on your behalf during the case.  For example, a medical provider may charge a fee for copies of medical bills to be provided to the firm.  Or court filing fees were paid by the firm.  The firm advanced those fees and is now recovering the hard costs.  In pre-litigation, costs are usually small, but can increase dramatically in litigation with payments to expert witnesses, court reporters, and other costs necessary to litigate your claim.
Fourth, legal fees are paid.  Your attorney receives his fee based on the retainer agreement.
Your compensation is paid to you after all medical, legal costs and services, and all other claimants against your settlement are paid.  Your pain and suffering, lost income, and other non-economic forms of compensation will be represented in your proceeds.
Finally, you will receive a full and transparent accounting of the distribution at the successful conclusion of your case.
The Richard Harris Law Firm will assist you to obtain the highest Settlement
Our lawyers have to experience and legal knowledge to pursue your case in order to obtain the highest settlement.  Our firm has been helping our clients obtain fair settlements since 1982.  Rely on our experience to help you with your injury claim.  If you've been injured due to the negligence of others, call our firm today at (702) 444-4444.