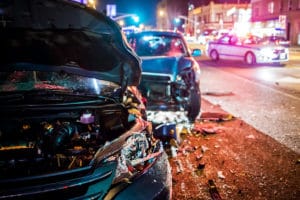 Filed under: Auto Accident, Blog, Community
January 14, 2020
Fatalities on Nevada Roads show a rare drop in 2019
Good news doesn't sell, which is apparently why we never hear much good news.  But for Nevada motorists, the traffic news shows a rare improvement in 2019. For Clark County drivers, the news is even more…
Read more
Good news doesn't sell, which is apparently why we never hear much good news.  But for Nevada motorists, the traffic news shows a rare improvement in 2019. For Clark County drivers, the news is even more encouraging.  The Nevada Department of Public Safety (NPS), publishes a monthly report that summarizes the number of fatalities on Nevada roads and breaks the totals out by county.  The report published for December 2019, which was released on January 6, 2020, shows a promising trend in traffic safety for 2019 in our state.
This FARS report breaks out total fatal crashes in the state for this year and last year, and breaks out fatalities by total fatalities, occupant fatalities and unrestrained fatalities.  Additionally, the report also classifies the totals by type of accident by Pedestrian, Motorcyclist, Bicyclist, and Other (Scooter, Moped, ATV).  It should be noted that these statistics are a result of traffic reports of police officers responding to accidents throughout the state and could be adjusted as coroner and toxicology reports are filed.  All information in the report should be considered preliminary.
State of Nevada FARS Highlights
The entire state showed a 10% decrease in the number of fatal car accidents for 2019 over 2018.  This translates into a 13% drop in total traffic fatalities for the year.  In fact, the state showed decreases in all categories tracked in the report.
For Clark County, the most populous county in Nevada, results are even more significant. Clark County showed a 20% drop in traffic deaths for the year compared to 2018. All categories in Clark County showed a similar drop, with the exception of motorcycle fatalities, with a drop of 8% fewer deaths from motorcycle accidents and 14% fewer bicycle deaths. Pedestrian deaths in Clark County were reduced by 22%.  However, all categories had fewer fatalities than the previous year.
Something is going right, and although the statistics don't show the why behind these numbers, it could be a combination of stronger traffic enforcement, better designed roads, better designed vehicles, and perhaps drivers are being more careful. While the statistics tell an encouraging story we still had almost 300 fatalities in the state in the year 2019 due to traffic accidents with 180 of those fatalities in Clark County. The drop is perhaps small consolation to those families who lost loved ones due to traffic accidents.
We hope to see this trend continue into the future.  The population of Las Vegas is growing with more vehicles on the roads than ever before.  Most roadways in the valley were designed for lower vehicle volumes than current usage, however traffic planners are responding to the challenge and upgrading through a series of construction projects, such as the recently completed Project Neon, the Centennial Bowl project, and the Tropicana I-15 interchange project, all with the objective of making the roads safer to travel.
The Richard Harris Law Firm represents those injured in Nevada Car Accidents
There is still a long way to go to reach the goal of Zero Fatalities in the state, but this report shows progress is being made.  This report does not cover injury accidents without fatalities and unfortunately those numbers are still high.  If you've been injured in a traffic accident due to the negligence of another driver, we are here to make sure you have the legal representation which will protect your rights and recover fair compensation for your claim.  Call our office today to discuss your potential case at (702) 444-4444.
Learn More: