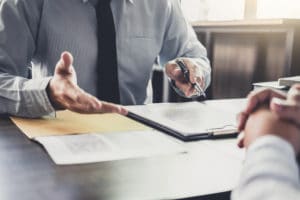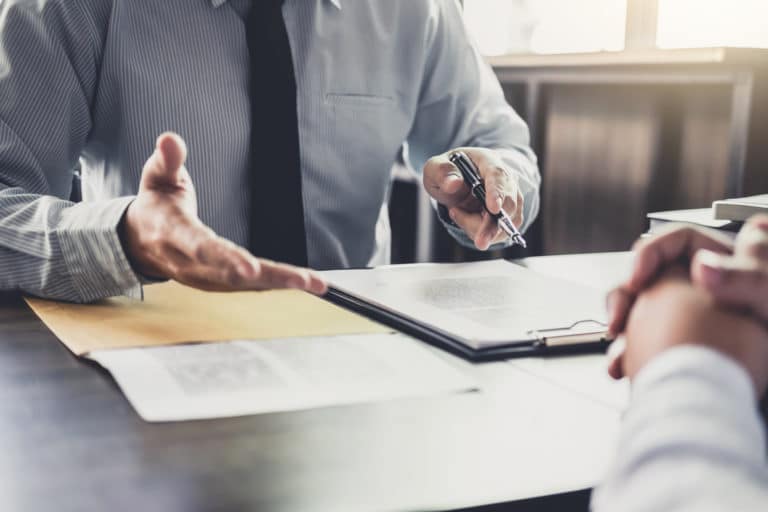 Filed under: Blog, Criminal Defense
September 5, 2019
Auto Accident Series (Part 11) – What if my case requires litigation?
Your attorney will give you their best legal advice concerning whether to accept an insurance company's offer or whether to pursue litigation. If they recommend litigation, a series of activities will begin, which will end…
Read more
Your attorney will give you their best legal advice concerning whether to accept an insurance company's offer or whether to pursue litigation. If they recommend litigation, a series of activities will begin, which will end in a resolution for you. Litigation is not just going to court to argue a jury trial, but includes many other preceding activities, several of which may lead to a resolution prior to a trial date. Your case may settle at any time during the litigation process up to and including after a trial has begun.
Your lawyer will file a Complaint with the appropriate court with jurisdiction in such matters. All parties being sued will be named in the lawsuit filing. All allegations for negligence against the defendant(s) will be listed, and a request for relief from the court. Once the lawsuit is served against the named parties, a legal team will be assembled to defend against the lawsuit. Chances are in most large insurance company's the claim is passed to the legal department and to a new team of people who are for the first-time reading allegations included in the suit.
You will also most likely be assigned to a different attorney within the firm, who is a member of our litigation team. Your case manager will also turn files over to the litigation lawyer's paralegal for trial preparation. The paralegal will become your primary point of contact with the firm going forward, and under the lawyer's direction will be responsible for case related activities such as preparing for filings, arranging for depositions, responding to questions and requests from the opposing lawyers and staff, up to and including preparing exhibits for trial and assisting the attorney at trial.
What happens during litigation?
Every case is different and may include additional steps, however, some of the more common processes included during the litigation phase include:
1. Discovery
a. Production of Case File Documents
b. Exchange of Case File Documents between opposing lawyers
c. Investigation of relevant new information found in opposing counsel's Case File Documents
2. Pretrial Motions
3. Deposition of Experts and other Witnesses including attending Medical Providers, Spouse/Significant Other, Witnesses to the accident, First Responders, among others.
4. Independent Medical Examination
5. Arbitration/Mediation
6. Trial Prep
7. Adjudication
8. Settlement
The defendant's legal team will respond to the Complaint and may additionally file motions with the court as to why the case should be dismissed. Our team will respond to these and all other pre-trial motions and will file motions which will protect your rights to a fair trial.
Discovery/Pretrial Motions
Discovery is when both lawyers gets to read each other's case files. Any and every document related to the case is copied and shared with the opposing counsel. Both sides will learn more about the case and the opposing side's information gathered to date. As the new information is learned and both sides understand the evidence, there may be a greater willingness to settle rather than take the case to court. These ongoing settlement discussions may result in a settlement of the case on the spot or continue as the case proceeds.
Discovery also is the process of verifying claims made in the Complaint. Insurance company legal teams will be deploying private investigators to interview neighbors, colleagues, friends, family. This is also when social media is scoured for contradicting evidence in your case as we've discussed previously .
Pretrial Motions are also common in this early period of the case. As Discovery continues, your lawyer will both file counter motions to the defense's motions, and also pro-actively file motions with the court in support of your case throughout the pre-trial period. As a motion is filed with the court, the other side will respond. After reviewing the arguments, the court will decide which motions the court will accept and which will be denied.
Depositions
Depositions are sworn statements given in answer to questions asked by lawyers for both sides. They usually take place in a conference room, some are video recorded, all are audio recorded. Witnesses may be questioned, and cross examined in the presence of a court reporter who is transcribing the testimony. This transcribed testimony will be considered sworn testimony at trial. Depositions are scheduled at times and locations agreeable to all parties. First responders such as police officers, EMT's, Medical Providers and others who have participated in the care of the injured party, as well as witnesses to the accident, spouses and domestic partners and other relevant parties may be asked to go on record in a deposition.
Independent Medical Examination
Opposing counsel may request that an independent medical provider examine you to confirm injury occurrence, diagnoses and treatment. Your attorney will respond to such requests and may agree to a third-party examination under conditions set by your attorney. An examining doctor will be selected on mutual consent of both parties. Your lawyer will inform you if such an exam is required.
The Richard Harris Law Firm litigates Auto Accident Cases
All of the activities described above are considered a part of litigating a case. As soon as the Complaint is filed, we're litigating. We'll cover some important steps in litigation in more detail in the next few posts. You'll possibly be given multiple opportunities to settle the case during this process, and your lawyer will advise you if arbitration or mediation may be beneficial to your case. More details on that subject in Part 12. If you were injured in an auto accident caused by the other driver, we are interested in representing you. Call our office today to discuss your potential case at (702) 444-4444.
Learn More: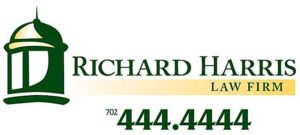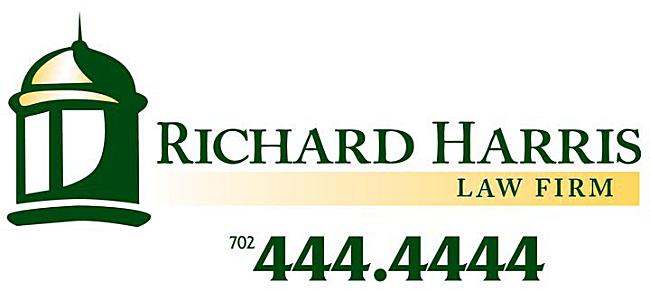 Filed under: Auto Accident, Legal Information, Litigation, Personal Injury
July 22, 2019
Auto Accident Series (Part 6) – The Legal Process of an Accident Claim
Once you've retained an attorney for your Auto Accident Case, continue seeing your doctor and follow their instructions regarding treatments, taking your medications, visiting with specialists if needed, obtaining needed physical therapy, and concentrate on…
Read more
Once you've retained an attorney for your Auto Accident Case, continue seeing your doctor and follow their instructions regarding treatments, taking your medications, visiting with specialists if needed, obtaining needed physical therapy, and concentrate on the processes which will allow your body to heal.  It's important to your case, that all instructions from your doctor be followed to the letter.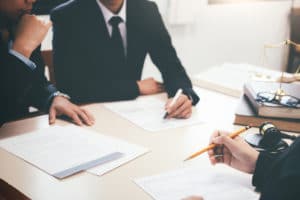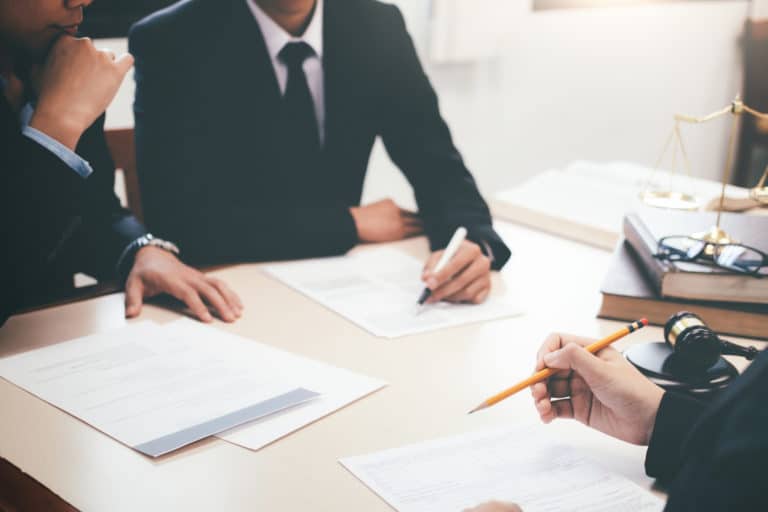 Once you've retained our firm, your case will be entering the first phase of the legal process, with an Investigation of the accident, which may include requesting police reports, taking pictures of the scene, identifying and taking witness statements, verifying insurance coverages from all sources, performing defendant asset searches, and other critical investigative activities.  During this process, your case manager or lawyer may need additional information from you and may reach out via phone or email.  You may have questions regarding your case status, and you should feel free to reach out to your case manager or lawyer and ask questions as needed.
As your treatment progresses, your lawyer and case manager will be coordinating and obtaining progress reports from your medical provider(s) to begin the process of Documentation of your claim in order to build a presentation to the defendant's insurance company.  Included in this documentation will be medical bills, prescription drug receipts, receipts for travel to and from your medical providers, obtaining statements from employers regarding time off and potential lost wages, statements from other interested parties regarding other losses supporting any claim of pain and suffering, or loss of consortium which may become part of the claim.
Once you have been discharged from medical treatment, all documentation is assembled, and an Evaluation is done by your attorney to ascertain the value of your claim.  This value is a range which will be used in the process of negotiating a settlement with the insurance company.  Once all documentation is gathered, a Demand against the insurance company is compiled which represents your lawyer's best judgement of a fair settlement of the accident claim, with all supporting documentation of expenses and losses connected to the accident.
The Demand will be forwarded to the insurance company and Negotiations will begin.  Nearly 90% of our cases settle as part of this negotiation with the insurance company.  Your lawyer will defend our demand against attempts by the insurance company to negate the claim.  If negotiations succeed, there will be a fair Settlement of your claim and proceeds will be distributed between the lawyer, any liens against the case, such as unpaid medical bills, with the remaining proceeds distributed to you.
If on the other hand, your lawyer determines that the best settlement obtainable from the insurance company via out of court negotiations, will not represent a fair settlement, if questions of who is liable for the damages surface from the other party, or if neither side can arrive at an acceptable value for a settlement, then a lawsuit is filed, and litigation begins.
Litigation is a more formal continuation of the negotiations already begun, with increasing stakes for the participants.  A settlement can occur anytime during pretrial proceedings and up to and including during trial.  Pretrial steps differ from case to case, but the processes follow a pattern.  During the Discovery phase of a lawsuit your lawyer and the adverse party's lawyer will establish a framework for Coordination between both parties.  This will involve setting deadlines for Production of case documents, and the obtaining of written answers to questions under oath, called Interrogatories.
Depositions may be required to establish the facts of a case, in which both parties can examine any party relevant to the case, to verbally give sworn testimony and answer questions under oath, with a court reporter recording the proceedings.  This may include witnesses to the accident, police officers and other first responders involved, medical providers, who can testify in detail regarding injuries and treatment claims made in the lawsuit, and other involved parties.  You will be called upon to testify in a deposition, as to how the accident has affected you in terms of the injuries, pain and suffering, lost earnings and other losses.
Parties to the case may ask for an Examination by neutral medical providers of their choice, in an attempt to establish the facts of injuries and treatments to date.
Arbitration Proceedings may take place during the Pretrial phase where both parties meet in an attempt to settle the case before appearing before a judge and jury.  Mediation Proceedings may take place, in which both parties meet with a neutral Mediator who will assist in attempting to arrive at a fair settlement before trial.  If all attempts fail to resolve the dispute, then Preparations for the jury trial will begin, and ultimately the trial itself.
Adjudication of the case by a jury trial will involve presenting the case before judge and jury by lawyers representing both parties in an adversarial format. Both parties will call witnesses to testify before judge and jury by questioning and cross-examining relevant witnesses and involved parties. Once both sides have called and questioned their witnesses, the jury will deliberate and attempt to assess liability and arrive at a fair settlement based on their understandings of the evidence obtained.  The court will be the final forum to determine fair settlement of claims and has the legal authority to enforce its decisions upon the disputing parties to obtain a fair settlement for you, the client.
The Lawyers of the Richard Harris Law Firm will take your case to trial
If all attempts at resolution of your claim fail, our lawyers have no hesitation to prepare your case and present it before a judge and jury to obtain a fair settlement.  Our lawyers have the knowledge and experience and trial results to pursue a just and fair settlement through all phases of the legal process.  If you've been injured in a car accident, call us today at (702) 444-4444.
Learn More:
Richard Harris discusses the Legal Process
https://richardharrislaw.com/steps-car-accident-claim/