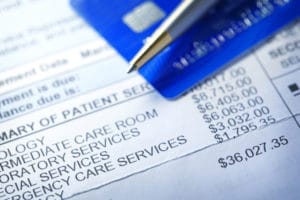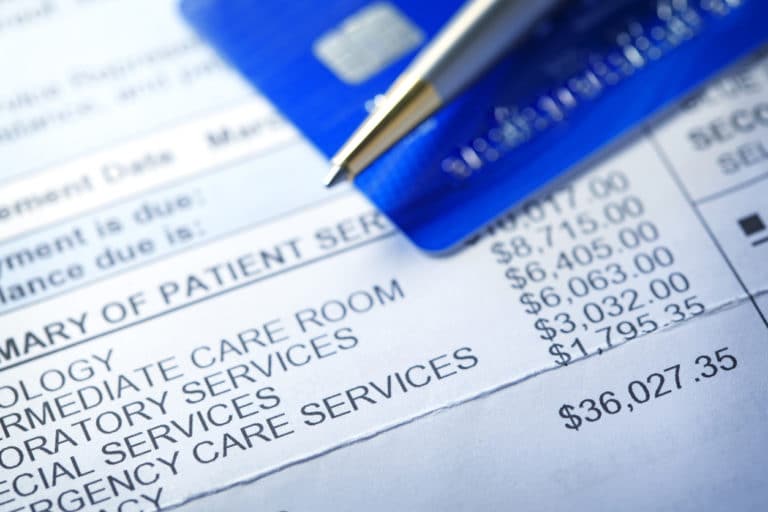 Filed under: Medical Malpractice
March 10, 2020
Medical bills during an accident claim
When you've been in an accident which caused injuries, your life gets more complicated. Not only do you have the regular daily issues to deal with, but now have an extra level of distraction with…
Read more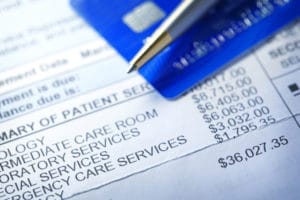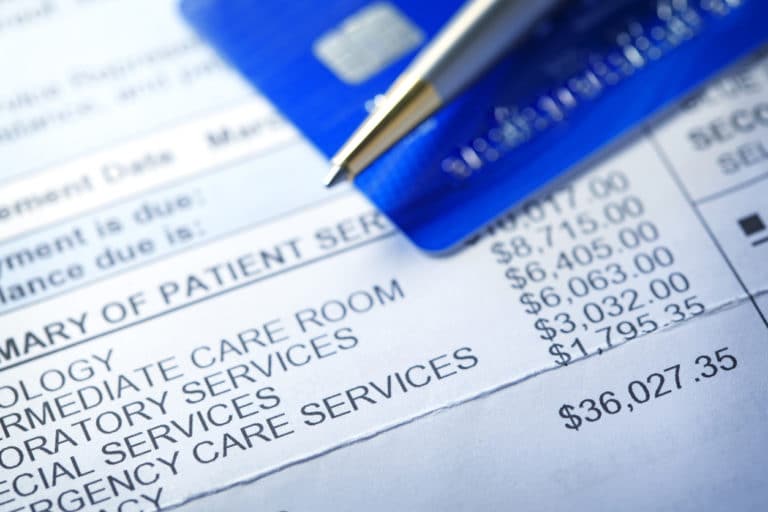 When you've been in an accident which caused injuries, your life gets more complicated. Not only do you have the regular daily issues to deal with, but now have an extra level of distraction with the treatment and therapy needed for your recovery. If you've hired an attorney to handle your claim, they will be able to provide a level of peace for you at this time, in terms of dealing with the claim and the negligent party who caused the accident. During this time, your first concern should be your recovery.
Medical Bills certainly may become a concern, since bills are coming in as your treatment progresses, but your case may not settle for months. What are the best ways to handle medical bill payments while you wait for a settlement? There are several options which your lawyer will cover with you during your initial consultation and as your case progresses. The following are some of the options you may have in this regard.
Medical Bill options during a claim
Your own Medical Insurance – If you have private medical insurance, either a personal plan or through an employer, this is first option for covering your medical bills. Most private plans cover medical expenses for either illness or accident. However, most plans require the deductible to be satisfied before they begin to pay out, and even then, most plans require a co-payment for doctor visits. Some plans may cover prescription drugs that may be prescribed during this process as well, however most prescriptions will require a co-payment. Talk to your lawyer for options to cover these out of pocket expenses during your claim.
Your Auto Insurance Coverage – Depending on your auto insurance policy terms, if your auto insurance carrier believes you have a strong claim, they may decide to provide assistance in paying medical bills up front and then will attempt to recover these expenses from the negligent party through a process called Subrogation.
Medicare and Medicaid – If you do not have a private medical insurance plan, but are covered by Medicare, this is another option to consider, or if you do not qualify for Medicare, you may consider obtaining coverage under Medicaid. Government provided health care will make provisional payments to cover immediate medical expenses due to an accident, but accident related expenses will need to be reimbursed out of the settlement.
Supplemental Insurance – Uninsured/Underinsured Motorist (UM/UIM), Medical Payments (MEDPAY), and Personal Accident Coverages UM/UIM is an optional coverage in Nevada, and you may not have this type of coverage on your policy. We recommend that all drivers carry UM/UIM coverage on their personal insurance due to the number of driver's in Nevada who drive without insurance or carry only the state minimum.
MEDPAY is another optional coverage which can be used to cover medical expenses due to a car accident regardless of who is at fault. It can also be used to cover deductibles and co-payments, since MEDPAY pays from the first dollar of expense with no waiting period. We recommend that all drivers carry some level of MEDPAY on their personal policies as well.
Many employers offer low cost group Personal Accident Insurance that cover accidents you may have at any time whether the accident took place at work or not. You may also have such policies available to you from your personal Medical Insurance provider. If you have such a policy, you should let your lawyer know of this coverage as the benefits can cover co-payments and deductibles and provide benefits for disability and other expenses which may not be covered under a traditional Medical Insurance plan.
Doctor Lien against settlement – Your medical provider may agree to handle your treatments due to an accident on a lien against the settlement. Under this arrangement, the doctor agrees not to bill you until your claim settles. If your medical provider will not agree to a lien, our firm can refer you to providers who will agree to accept a lien. At settlement, the medical provider liens are paid and what's left goes to you.
Bill Negotiation by your lawyer – If your settlement is not large enough to cover your total medical expenses related to the accident even after all insurance benefits are considered, in many cases your lawyer will be able to negotiate with the medical providers to reduce their bills for treatment. Our goal is to make sure you are able to recover completely from injuries suffered due to an accident, and also provide you some compensation for the pain and suffering you endured as a result.
The Richard Harris Law Firm provides expert legal representation if you are injured. During your initial consultation with the Richard Harris Law Firm, our lawyers will attempt to identify all liable parties and coverages and will make claims on your behalf to provide the benefits needed to allow you to concentrate on what's most important, your recovery from your injuries. We've been providing this kind of representation since 1980. Because of our experience in the field, and our track record of success we have grown to become the largest personal injury law firm in Nevada. We now provide this level of performance throughout the southwest. If you've been injured due to an accident call us today at 702-444-4444.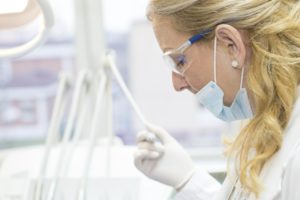 Filed under: Medical Malpractice
July 4, 2015
Dental Malpractice: What You Need To Know
A trip to the dentist can be an anxiety attack waiting to happen. If you are afraid of the dentist or you have suffered a traumatic experience at one, you know just how difficult it…
Read more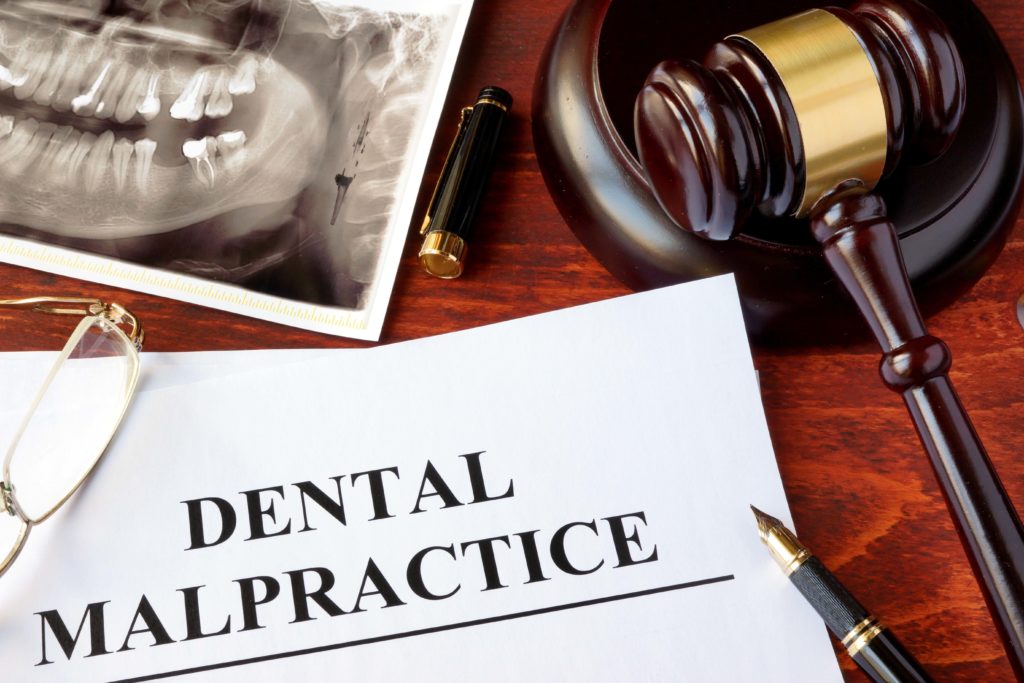 A trip to the dentist can be an anxiety attack waiting to happen. If you are afraid of the dentist or you have suffered a traumatic experience at one, you know just how difficult it can be to deal with having your teeth taken care of. Dental malpractice can and does happen. Knowing what to do about it can be the difference between suffering injuries for a lifetime and being compensated fairly for your injuries.
What is Dental Malpractice?
Dental malpractice is similar to medical malpractice and when it occurs, you will sustain injuries caused from a dental procedure or appointment. You will find that a lawsuit can contain everything from damage and injury to neglecting to treat a condition.
Types of Dental Malpractice
There are a variety of things that can be considered malpractice and you must speak with an attorney to help you navigate your way through your case. Some of the most common forms of malpractice include:
Fractured or broken jaw due to a dental procedure
Delayed diagnosis or treatment
Improperly using dental tools and equipment
Dental problems leading to tooth loss or trauma
Improper use of anesthesia
Can You File Suit?
When your dentist does not act with care, you can file suit against them. You trust your dental provider to properly care for your teeth and gums, and when they cross the line and don't, they place your health at risk. Since your dentist took an oath to perform proper dental care in your best interest, when he or she does not, you can file suit.
You should have an attorney help you through the process, since you must prove that the dentist acted negligently. If you are unable to prove this, then you will lose your case. Your lawyer will be able to help you gather all of the evidence and information needed including testimony from other patients who have suffered injuries.
It can be difficult to prove that your dentist acted without care while providing treatment to you. If it is found that your dentist did act with care, but the injury still occurred, you will ultimately lose your case. If you believe you have suffered from dental malpractice or you have a dental injury that has left you in pain, contact a personal injury attorney and begin working on your case to get down to the facts.