nv
Brandon Albright comes from a legal lineage. Both his father and grandfather are highly respected Nevada lawyers, so he grew up with the law being a big part of his upbringing. Brandon knew that he wanted to follow in their footsteps and set out to create a rewarding legal career built on delivering justice to those in need.
Born and raised in Las Vegas, Nevada, Brandon obtained his undergraduate degree from Arizona State University online while touring the world as a professional performer. Following his graduation, he returned to Las Vegas to attend law school at the University of Nevada, Las Vegas, William S. Boyd School of Law. Prior to joining the Richard Harris Law Firm, Brandon spent years as a prosecutor with the Clark County District Attorney's Office. As an attorney, Brandon has tried dozens of cases and has had tremendous victories in the courtroom; however, he finds great pride in fighting for the difficult cases that are not clear 'winners' and that require true grit and belief in the client and their cause. With that tenacity and willingness to fight for his clients, Brandon transitioned his practice from criminal prosecution to personal injury and joined the Richard Harris Law Firm to further the firm's mission of client satisfaction and results.
In addition to his legal experience, Brandon personally understands the detriment an injury can have on a person, as he has close loved ones who have been seriously injured by someone else's negligence and consequently suffer from life-long chronic pain. He knows what that looks like and the effect it can have on an individual, a family, and a life. Because of his firsthand experience with accident victims, he takes his job seriously, making sure that those individuals receive fair medical and financial compensation in an effort to return them to the full health and life that they enjoyed before the injury occurred.
When he's not in the office, Brandon enjoys spending time with his wife and three children. As a Nevada native, he is an avid Vegas Golden Knights fan and rarely misses a game.
EDUCATION
Arizona State University
William S. Boyd School of Law
PRACTICE ADMISSIONS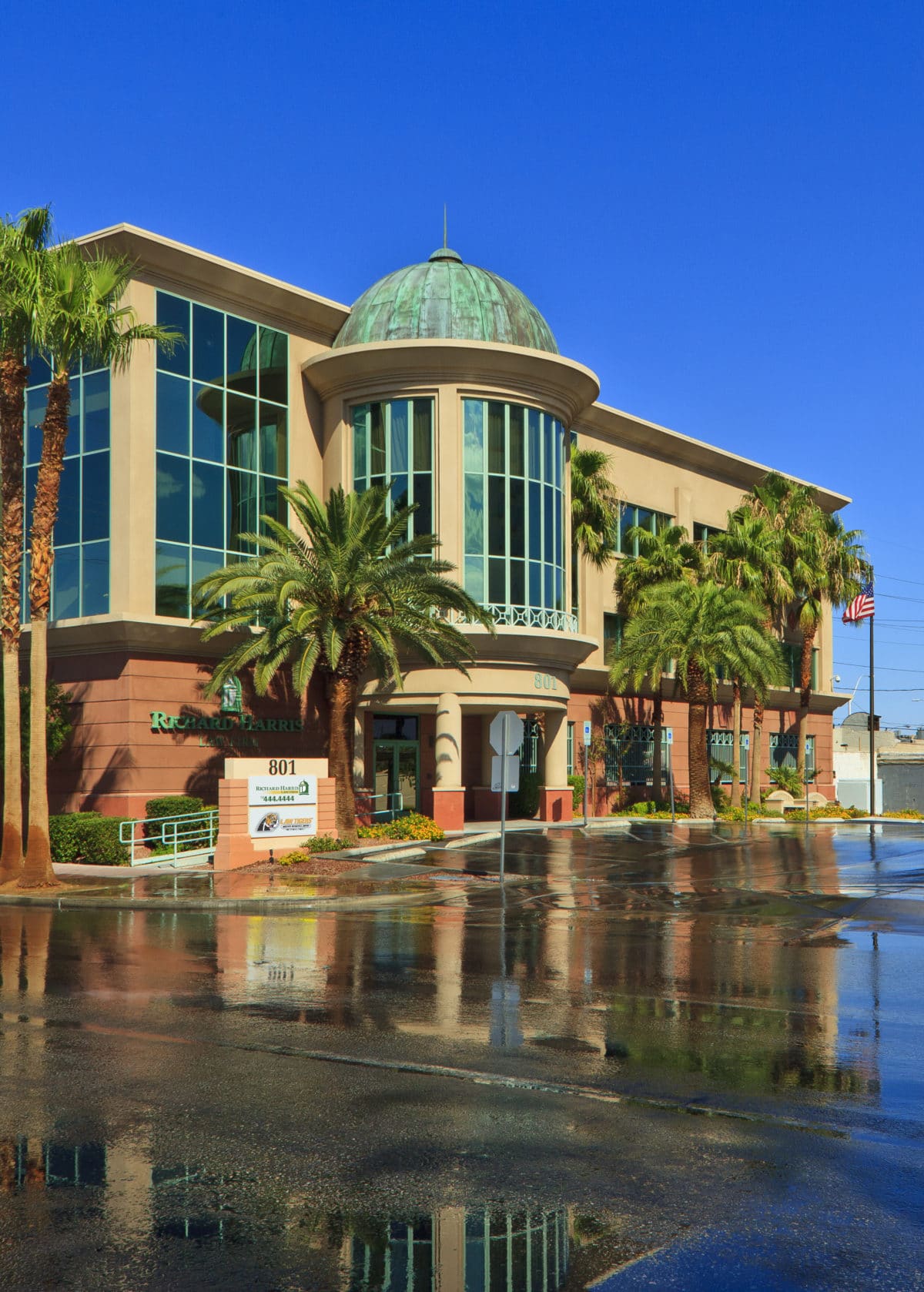 Arizona State University
Tempe, AZ

William S. Boyd School of Law
Las Vegas, NV