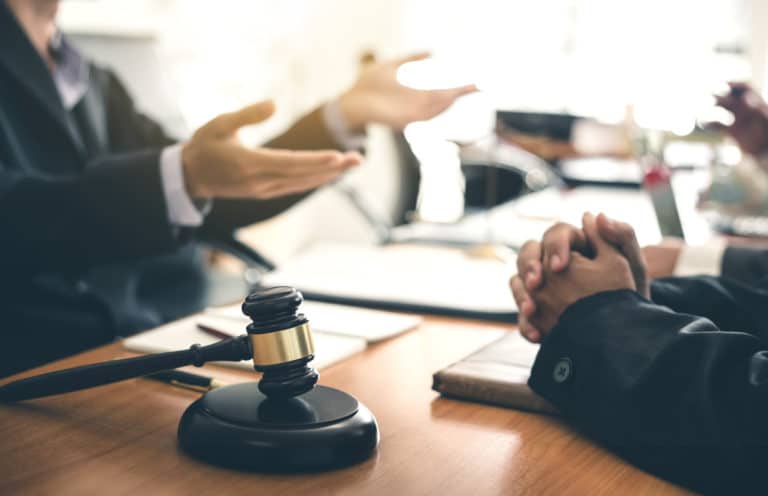 Filed under: Immigration
March 4, 2020
Basic Principles of Immigration Law (Part 2)
Historically, governments around the world claim the right to control entry into their sovereign territory, and under what conditions, and how long and for what purposes foreign visitors may stay. In the United States, this…
Read more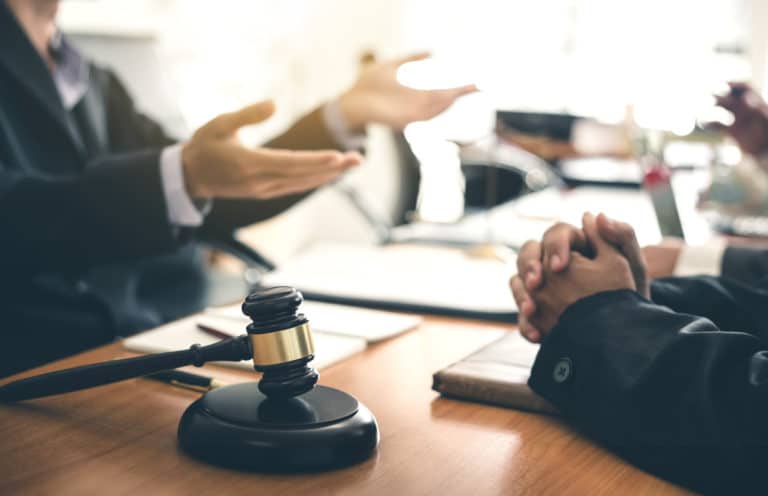 Historically, governments around the world claim the right to control entry into their sovereign territory, and under what conditions, and how long and for what purposes foreign visitors may stay. In the United States, this right is solely the domain of the Federal Government. States have attempted to make changes within their own borders, but the courts have long held that state laws which supersede federal immigration law are unconstitutional.
The most recent notable case in this regard is the U S Supreme Court (SCOTUS) case, Arizona v. United States, decided in 2012, in which the state of Arizona attempted to make various immigration violations a crime under Arizona state law. The portions of the law which dealt with immigrants carrying required immigration papers and having state law enforcement arrest those without such identification were struck down by the U S Supreme Court. The court reaffirmed the rights of the U S Federal Government exclusively to determine and enforce immigration laws within the United States.
Since immigration is a federal matter, lawyers in any state of the United States can assist with your immigration case. If you are not currently living in the U.S. and need assistance with visas, green cards, or are seeking asylum; or if you are living in the U.S. and are dealing with a deportation order, or wish to adjust your immigration status, or help family members join you here, among other immigration issues, we can help you. How can our firm help you with immigration to the U.S.? There are many areas where we can assist. We will highlight a few of those areas. If your immigration issue is not listed below, please call (702) 213-9779, or come to our office at 801 S. 4 th Street in Las Vegas and we can evaluate your case quickly and let you know whether or how we can help you.
Deportation – If you have been detained by Immigration and Customs Enforcement (ICE) or have overstayed a VISA or otherwise fear that you may be deported, our lawyers can assist with representing you with the immigration court. Deportation is a civil proceeding, therefore being represented by a lawyer is optional is such proceedings. It has been found that no more than 37% of those facing deportation are represented by an attorney, however, those that are represented are 4 times more likely to succeed in proving that they have a legal right to stay in the U.S. Our lawyers can represent you in your deportation hearings and can appeal orders of deportation with the Board of Immigration Appeals.
Visa Application/Renewal – There are roughly 200 different visas to allow extended stays in the U.S. to work, to study at a university, or to visit or live with family. Work visas require U.S. based employers to sponsor immigrant workers. Student visas require that students have been accepted into a program of study at a university or vocational school. Visa applications usually take several months to process. Our lawyers can select from the various visa types for the visa that matches your situation. We then complete the application and file it for you. We can also assist with filing paperwork for an expired or soon to be expired visa to extend your legal right to stay in the U.S.
Legal Permanent Residency/Green Card – If you are outside the U.S., Green Cards may be applied for in your home country. This is called consular processing. A U.S. employer or family member may sponsor you in such cases and the process may take up to six months. If you are in the U.S. and wish to seek Legal Residency status the process is known as Adjustment of Status and may take up to 1 year. Our attorneys can assist with the application process and will file to papers and follow up if USCIS required additional information to complete the process. Family Immigration – If you are a U.S. citizen, or have established Legal Permanent Residency you may sponsor non-citizen immediate family members, which are a spouse and unmarried children. This requires approval from USCIS, and the process may take up to a year. We can assist with applications and filing of necessary paperwork.
Citizenship Applications – After living in the U.S. as a Legal Permanent Resident for 3 to 5 years you may make application for U.S. citizenship. Once the application is processed, you will be required to submit to an interview with a USCIS official and take a test which requires some proficiency in reading, writing, and speaking in English. The test also includes 100 questions on American history and government. Once you pass the test, you will take part in a naturalization ceremony in which the Oath of Allegiance is administered. We can assist with the application process to confirm that all paper work is filled out completely and correctly and submit to USCIS.
The Richard Harris Law Firm provides legal representation for immigrants
Immigration Law is a dynamic ever-changing area of legal practice. Hiring an attorney to represent you in such matters increases your probability of success many times over attempting to do it yourself. If you wish to immigrate to the U.S. or are currently in-country and need to adjust status, renew a visa, gain assistance to bring your family here among other immigration matters, call us today to discuss your situation. We want to help you stay. Come into our office at 801 S 4 th Street or call us at (702) 213-9779 for an evaluation of your case.
Learn More
https://www.americanimmigrationcouncil.org/research/access-counsel-immigration-court
https://www.uscis.gov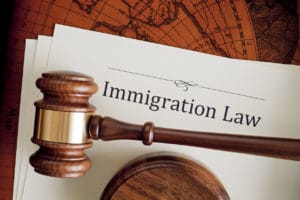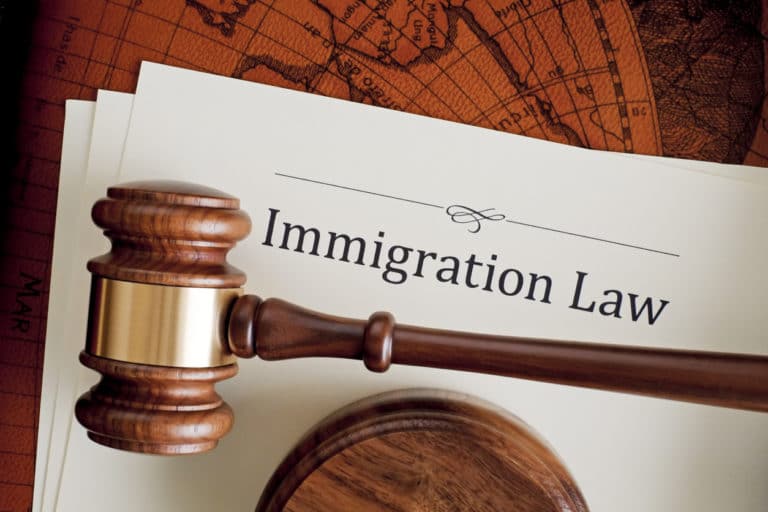 Filed under: Immigration
February 27, 2020
Basic Principles of Immigration Law (Part 1)
There are very few areas of the law more complex than U.S. immigration law.  As the decades have progressed a patchwork of archaic laws have developed, supplemented by executive orders from multiple presidents, with lack…
Read more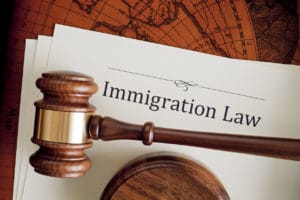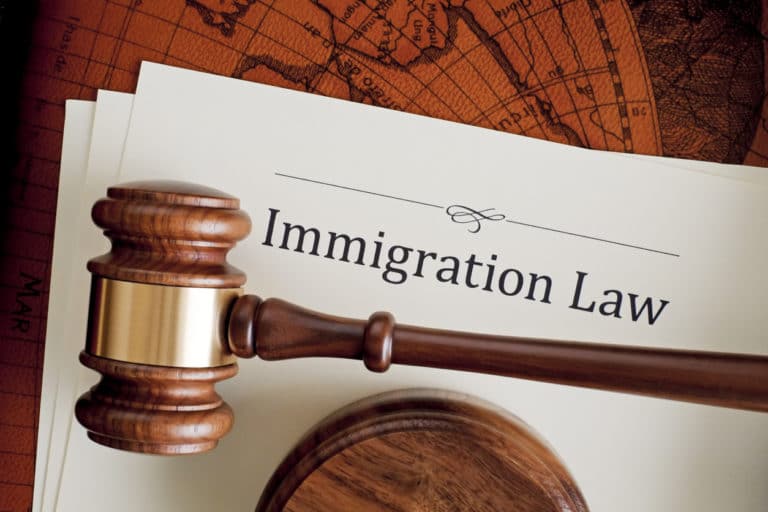 There are very few areas of the law more complex than U.S. immigration law.  As the decades have progressed a patchwork of archaic laws have developed, supplemented by executive orders from multiple presidents, with lack of action by the U.S. Congress to pass a comprehensive immigration plan that could win the support of both houses and the president at any given time, and court rulings which have supported or negated laws on the books.  It has left a complicated, ever changing, difficult to understand and administer set of rules for entry and residency within the United States.
Very little having to do with immigration is simple or easy to understand.  We will attempt in the next two articles to present some basic principles of immigration law and make some of its terminology easier to understand.
If you are currently dealing with problems concerning immigration into the United States for yourself or a family member, you may need a lawyer to assist with fulfilling the confusing and complex requirements of the current state of immigration law.  Call our office today to discuss your case.
Immigration Law Terminology
Passport = Issued by country to its own citizens as identification allowing travel to foreign countries and reentry to the country of origin. May be in book form allowing stamping when entering foreign countries or may be a card.  Both types are scanned electronically when entering countries, and record kept of entry and exit to all countries.  Prior to 9/11 entry from the U S to Canada and Mexico did not require a passport.  They are now required to cross international borders in North America.  Many foreign countries allow short stays within their territories with only a passport for purposes of short business trips and tourism.
Visa = Permission given by a foreign country allowing foreign nationals entry to their country for specified purposes and for specified periods of time. There are many types of visas given for different purposes each with its own terms and requirements and expiration periods.  Example: Work visas allows the recipient to work in the foreign country, student visas allow for study abroad.  Application for visas usually takes place in the immigrant's country of origin and may take different periods of time to obtain based on the type of visa applied for.  May be issued on paper but are most often are added to passports electronically.  Visa's require the immigrant to fulfill the terms and conditions of the visa and to obey the laws of the foreign country while there.  Extensions to visa time limits may be applied for.  If you are currently in the U.S.A. or wish to obtain a visa to come to the U.S. we can help.
Permanent Residency = A longer term or indeterminate stay in a foreign country, granted by a visa which allows the holder to work and live in the foreign country. This is usually a step towards gaining citizenship in that country.  You may apply for U.S. citizenship after 5 years of established permanent residency in the U.S.
Green Card = The type of visa granted allowing for permanent residency in the U.S. This may be issued as a separate identification card from the passport.  A Green Card allows the holder to seek employment within the U.S.  Permanent residency once established allows for immigrants to sponsor and apply for permanent residency of immediate family members: spouse, and unmarried children.  May take up to a year in the U.S.
Asylum = Asylum may be granted in cases where immigrants leave their country of origin due to political unrest or fear of persecution. It may take up to 6 months to gain asylum in the U.S.  Asylum does not grant a visa or permanent residency, but either may be applied for after a year in the U.S.
Deportation = Deportation is the process of transporting an immigrant back to their country of origin due to an immigrant's presence in the country outside that country's immigration laws, such as a violation of the terms of a visa, or expiration of visa, or due to breaking the laws of the host country. A lawyer can help in many cases to stop or delay deportation.
Citizenship = Status given to an immigrant granting all rights and protections available within that country and making that country a country of origin for the immigrant. S. citizenship grants the right to vote, to obtain a U.S. Passport, a driver's license, to receive government assistance and requires obligations to pay taxes and obey the laws of the U.S.  Immigrants who are naturalized may also maintain citizenship in their country of origin as well the U.S.
The Richard Harris Law Firm wants to help you stay in the United States
If you have been detained by immigration authorities, received a notice to appear in Immigration Court, had your USCIS paperwork returned to you due to being incomplete or out of date, or have been a victim of immigration scams, we can help you with your immigration problems.  Our lawyers have over 30 years of experience helping immigrants get and maintain legal status.  We know this area of the law want to assist you in your desire to stay in the U.S. to work and enjoy all the benefits of living here.  Call our office today for a free evaluation at (702) 213-9779.