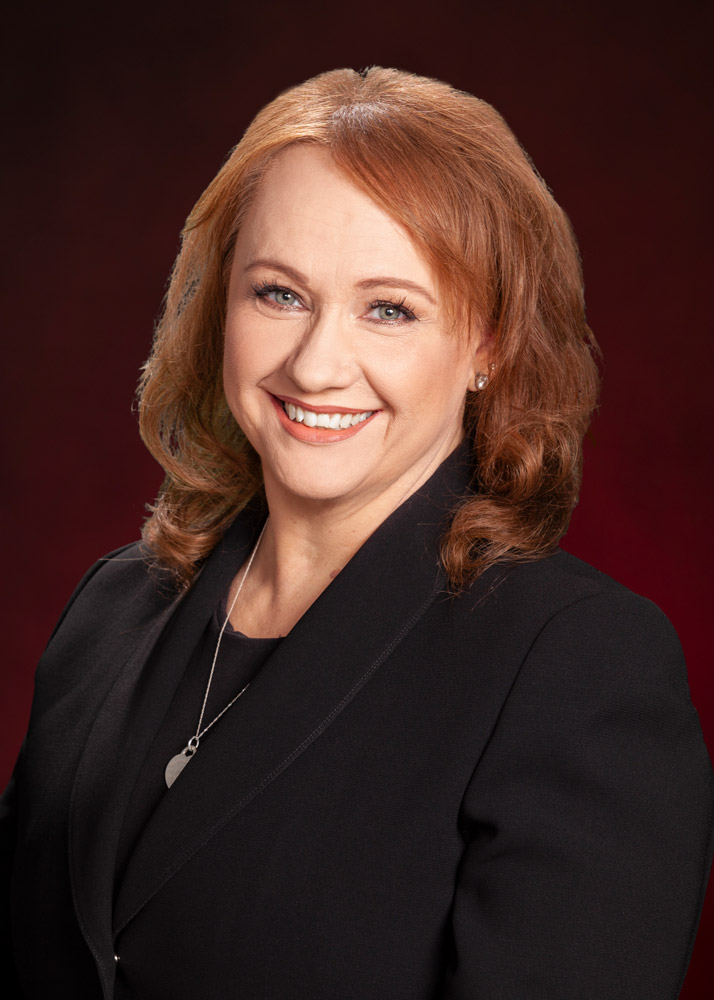 Noel S. Anschutz
Social Security Representative
[email protected]
Noel S. Anschutz has been working at Richard Harris Personal Injury Law Firm as a Professional Social Security Disability Representative since 2006. Throughout her long and successful career, she has been an advocate for the rights of the disabled and acted as a spokesperson for other human health and rights issues.
Noel earned her Associate of Applied Science degree in paralegal studies (ABA approved) at Pima Community College. Later, she graduated from the University of Phoenix with a Bachelor of Science degree in business administration. In 2005, she earned the merit of being the first Social Security Administration certified non-attorney representative in the state of Nevada.
She also has acted as a speaker for Social Security Disability seminars, Aid for AIDS of Nevada, Clark County Social Services, and Catholic Charities. She serves as a member on the National Federation of Paralegal Associations, the National Organization of Social Security Claimants' Representatives, and the College of Southern Nevada Paralegal Studies Advisory Board. Noel is an active member for the Nevada State Bar Disciplinary Committee and the Nevada Law Foundation Board of Trustees.
Prior to joining the team at Richard Harris Personal Injury Law Firm, Noel worked at the Legal Aid Center of Southern Nevada as the Project Director for HIV/AIDS program under the Ryan White grant. Noel has an extensive background in working as a paralegal and legal assistant.
EDUCATION
University of Phoenix, B.A.
Pima Community College, Associate of Applied Science in paralegal studies (ABA-approved)
QUALIFICATIONS
Nevada State Bar Disciplinary Committee
Social Security Administration certified non-attorney representative (2005)
PROFESSIONAL ASSOCIATIONS AND MEMBERSHIPS
National Federation of Paralegal Associations
National Organization of Social Security Claimants' Representatives
College of Southern Nevada Paralegal Studies Advisory Board
Nevada Law Foundation Board of Trustees
COMMUNITY INVOLVEMENT
Aids for AIDS of Nevada
Clark County Social Services
Catholic Charities