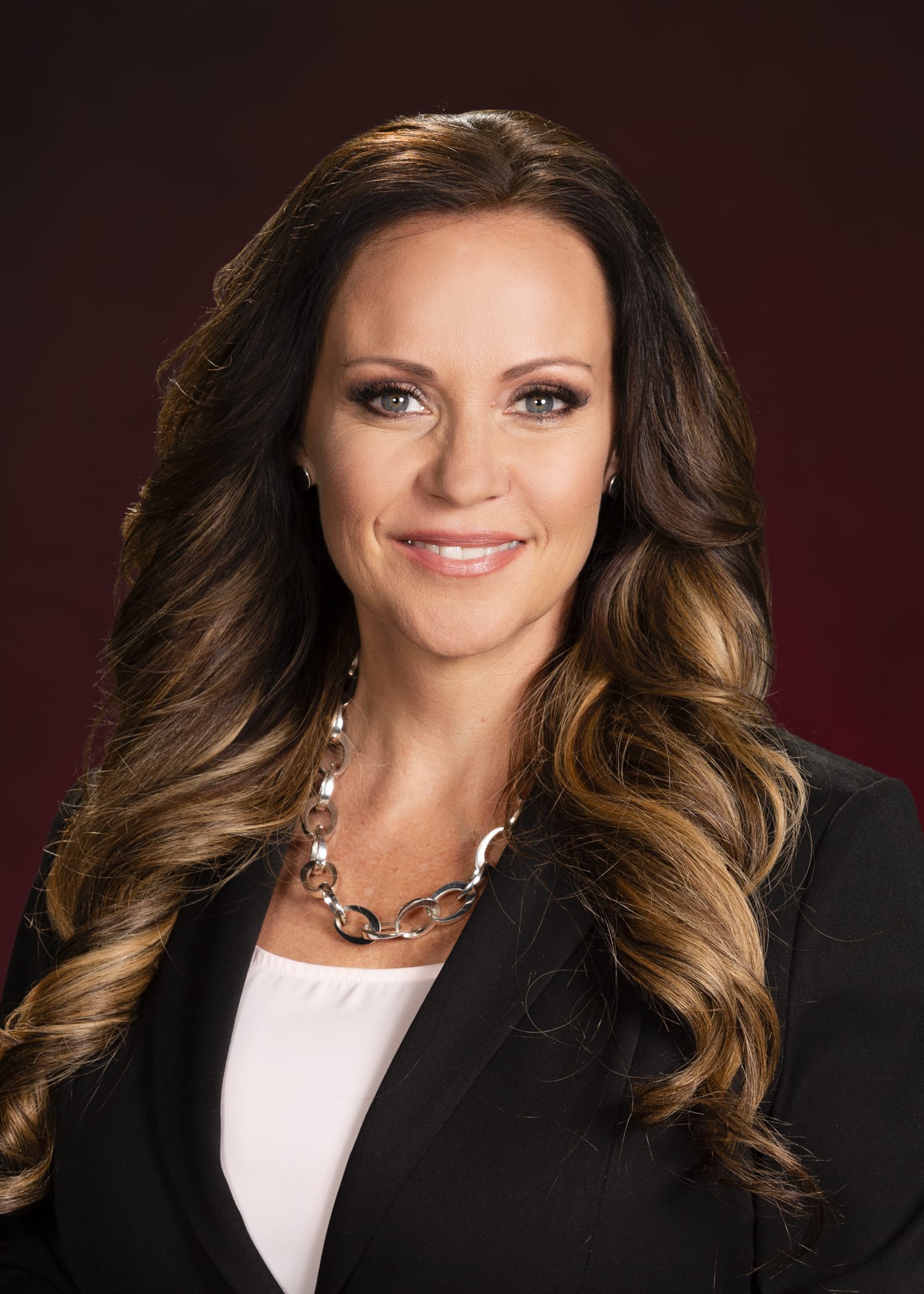 Melissa D. Graham
Chief Operating Officer
[email protected]
Melissa Graham is the COO of Richard Harris Personal Injury Law Firm, which also encompasses The Defenders and Ticket Busters. At the age of 19, she began working at a law firm and quickly knew this was her line of work, her passion. Melissa attended the University of San Diego, where she graduated top of her class from its top-rated paralegal program. From there, she identified Richard Harris Personal Injury Law Firm as a great place to truly launch her career. Her first roles there were as a litigation paralegal and prelitigation case manager.
With several years under her belt, she continued to expand her experience by moving to a leadership position at a small personal injury law practice. There, she expanded her role by assisting with the business side of the legal operation. This provided Melissa with a comprehensive perspective of all facets of running a successful law firm: Internal staffing and human resources, client service, case management, and financial operations.
Always looking to grow and conquer the next professional challenge, the timing was right to return to Richard Harris Personal Injury Law Firm, where its founder welcomed her back. Almost immediately, she rose to become the COO, running the day-to-day operations of the firm and supervising a team of over 50. Today, the team has grown to nearly 125, and the firm is Nevada's largest and highest rated personal injury law firm.
All of Melissa's hard work led to an unexpected "next phase" of her career. Melissa occasionally gave presentations at industry networking events, and personal injury law firms across the country became aware of Melissa's talents. She began working part time as an operations consultant with Vista Consulting Team, a group of accomplished consultants hired by PI law firms across the country to take them to the next level.
With the continued growth of Richard Harris Personal Injury Law Firm, she returned to her full-time role as COO. Colleagues describe her as having an unquenchable thirst for learning, soaking everything up like a sponge. She misses little in her interactions, swiftly sizing up people and problems. These personality traits combine with her deep law firm experience make her invaluable to the many firms she helps.
Melissa, born and raised in San Diego, has been a Las Vegas resident since 2002. She is the proud mother of two, and enjoys the outdoors, hiking, cycling and running.