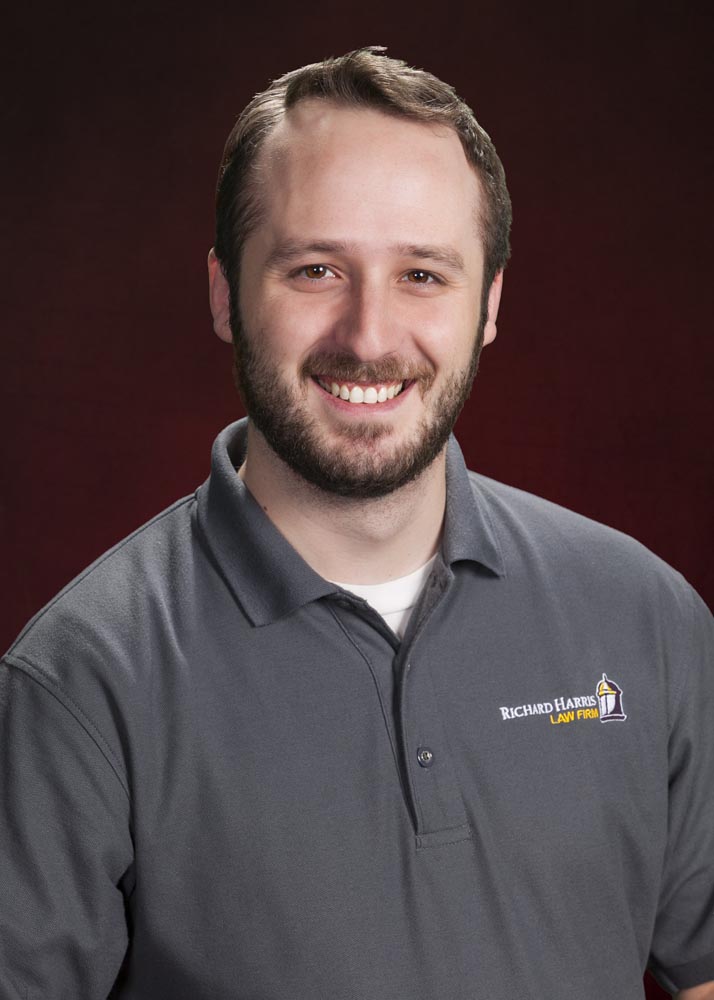 Jordan Henderson
Case Manager
What path brought you to Richard Harris Personal Injury Law Firm?
I moved here from Seattle, WA wanting to try something different. My brother, an attorney at the firm, managed to set me up with an interview with Josh and Rick and now I'm here.
What are you known for professionally? What do you have a knack for?
I'm known for my ability to connect with clients quickly and easily. I have a knack for building a good rapport with new clients and quickly addressing any concerns they may have.
What do your clients say about you?
My clients say that I'm helpful and easy to speak to in order to figure out their case.
What are you most passionate about professionally? What most excites you about your work & the contribution you can make?
I'm most passionate about helping people and making sure they are being taken care of. I'm excited to come to work every day and try to make people's lives a little bit better where I can.