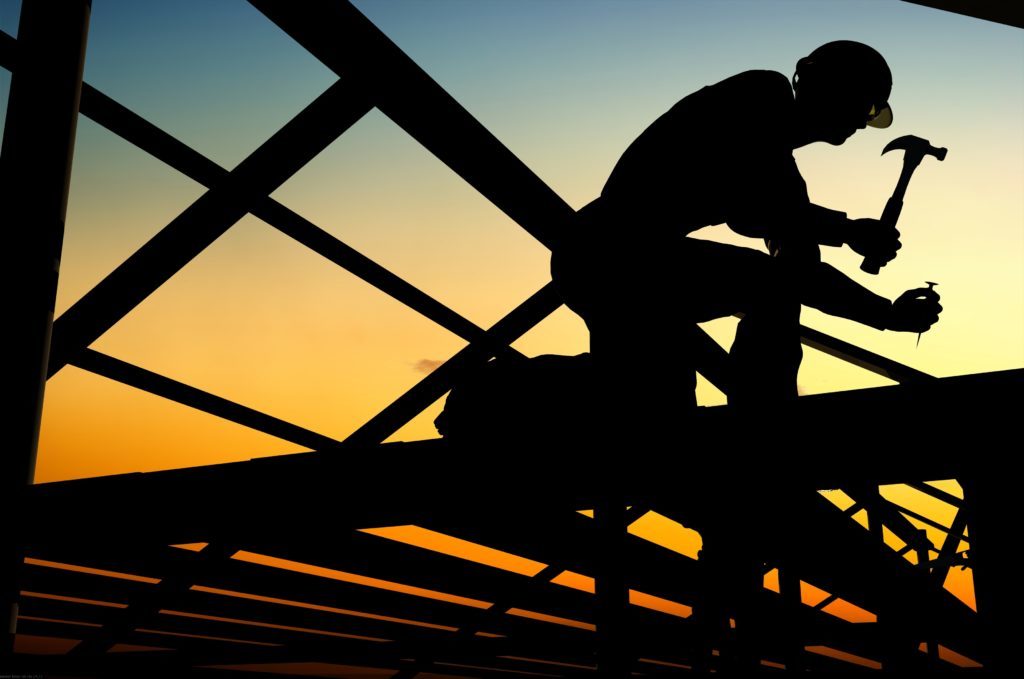 Within the last month, multiple local media outlets have published articles about the construction boom going on in Las Vegas. It appears construction in Las Vegas is picking up steam. Unfortunately, there don't seem to be enough construction workers to handle the demand that the building boom is generating.
What Do the Experts Say?
A summary of comments from leaders in the construction industry and state government, gleaned from various Las Vegas news outlets follows:
"We're in a pretty big shortage of labor out there", says Nat Hodgson, CEO of the Southern Nevada Homebuilders Association.
"It's the fastest we've been growing for ten years", says Klif Andrews, division president of Pardee Homes in Las Vegas.
Amidst a construction boom, the labor union Southwest Regional Council of Carpenters anticipates doubling the number of members in the next 18 months.
According to the governor's office of economic development, Nevada is 18 percent above the national average when it comes to construction workers, but it's not enough to meet demands.
Leaders at Muller Construction say there's projected to be $15 billion worth of construction here during the next ten years.
A total of 69,900 people locally worked in the construction industry as of December, up 18 percent from a year earlier, according to an analysis of federal data by the Associated General Contractors of America (AGC).
Southern Nevada's total number of added jobs, 10,800, was second most in the country, and its growth rate was fifth, AGC reported.
Overall, the number of construction-industry workers in December was double the market's low point of 34,800 in early 2012, after the economy crashed. But it was still far below the peak of 112,000 in mid-2006, according to figures compiled by AGC.
Good News for the Las Vegas Economy
Construction companies their associations and labor unions are gearing up to handle the increased demand coming from projects such as the Raiders Stadium, the Resorts World Project and Project Neon as well as the increase in the building of new homes and apartments throughout the Las Vegas metro area. Some companies are recruiting local high school and vocational school students to enter the building trades. Vocational schools are adjusting curricula to train students in needed skills to address this boom, which appears to be a long-term trend in the valley.
With Increased Construction Work, the Possibility of Injuries Increases
With this increase of construction activity, the possibility of on-the-job injuries also increases. It's important that workers in this industry in particular know their rights when injured on the job. We have included some basics in previous blog posts on this site and our Workers' Compensation web page contains comprehensive information to help those injured on the job.
Under Nevada's Workers' Compensation laws, your employer is required to carry worker's compensation insurance covering lost wages, medical expenses to address an on-the-job injury, rehabilitation costs, and vocational rehabilitation. It's important to know your rights under the law, and make sure you obtain all promised benefits.
Richard Harris Law Firm can Represent You for Your Worker's Compensation Claim
When things don't go as expected after a job injury, you may need the services of a construction accident attorney in Las Vegas who knows the territory and can provide guidance and act as an advocate for you. The attorneys at the Richard Harris Law Firm have this kind of experience and will represent you in your Workers' compensation claim. If you've been injured on the job, call our firm today to discuss your potential case, at (702) 444-4444.
Read More:
http://news3lv.com/news/local/workers-wanted-construction-jobs-a-hot-commodity-in-las-vegas
http://www.fox5vegas.com/story/37522969/us-home-construction-jumps-97-percent-in-january
http://www.lasvegasnow.com/news/demand-building-for-construction-workers-in-las-vegas/953105926
https://www.ktnv.com/news/construction-companies-need-skilled-and-unskilled-workers
https://www.reviewjournal.com/business/las-vegas-among-us-leaders-for-gains-in-construction-jobs/