The Richard Harris Law Firm is pleased to announce the winners of the seventh annual Students with a Cause competition, which focused on the theme, "Just in Case." More than 30 talented high school students submitted entries. Winners were selected in each of the competition's entry categories:
Video: Jordan Dailey (Palo Verde High school), for the video, "Don't Text and Drive #JustInCase";
Work of Art: Janisse Badere (Chaparral High School), for artwork reinforcing the need for online safety;
Short Story or Poem: Samantha Fabela-Andaya (Advanced Technologies Academy), for a short story about repairing damaged relationships.;
Website: Pablo Cortez (Advanced Technologies Academy), for his website discussing the dangers of texting and driving.
The four winners were each awarded $1,000 scholarships. Additionally, $500 was awarded to the school of each winning student.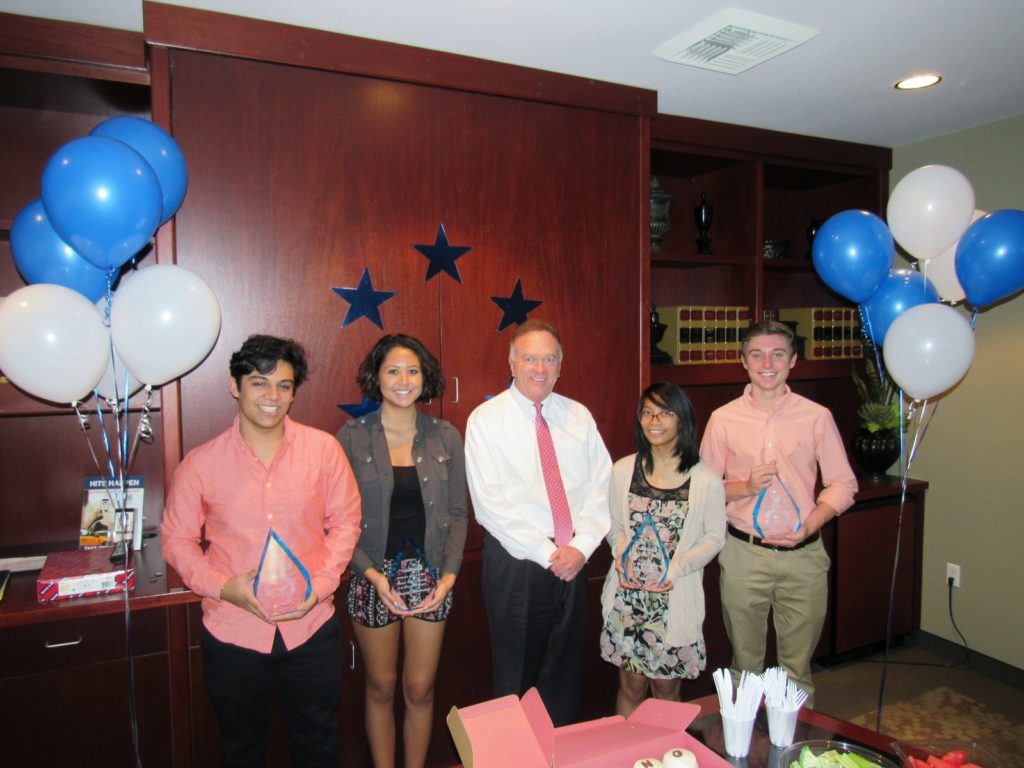 In this year's newly expanded competition, the four winners were encouraged to submit a 30-second video, a work of art, a short story or poem or a website to illustrate the theme, "Just in Case." A review panel narrowed down the decisions based on creativity, content and clarity of the message. Each winner was chosen based on their interpretation of the "Just in Case theme."
Sponsored by the Richard Harris Law Firm, the campaign's goal is to encourage students to express their vision and experiences through creative interpretation, in a way that will engage, motivate and make a difference in their lives and the community. "For seven years, I have been in awe of the talent and insight that lies within the students of Clark County," says Richard Harris, Founder of the Richard Harris Law Firm. "This year was a perfect example of what our youth can do if given the chance. To be given an open ended topic like 'Just in Case,' and to be able to come up with the work that they have is impressive. My focus is to give students a sense of accomplishment and encourage them to create artistically while thinking critically, and I believe that Jordan, Janisse, Samantha and Pablo have done just that. Congratulations to them, and all of the entrants in this year's Students with a Cause!"