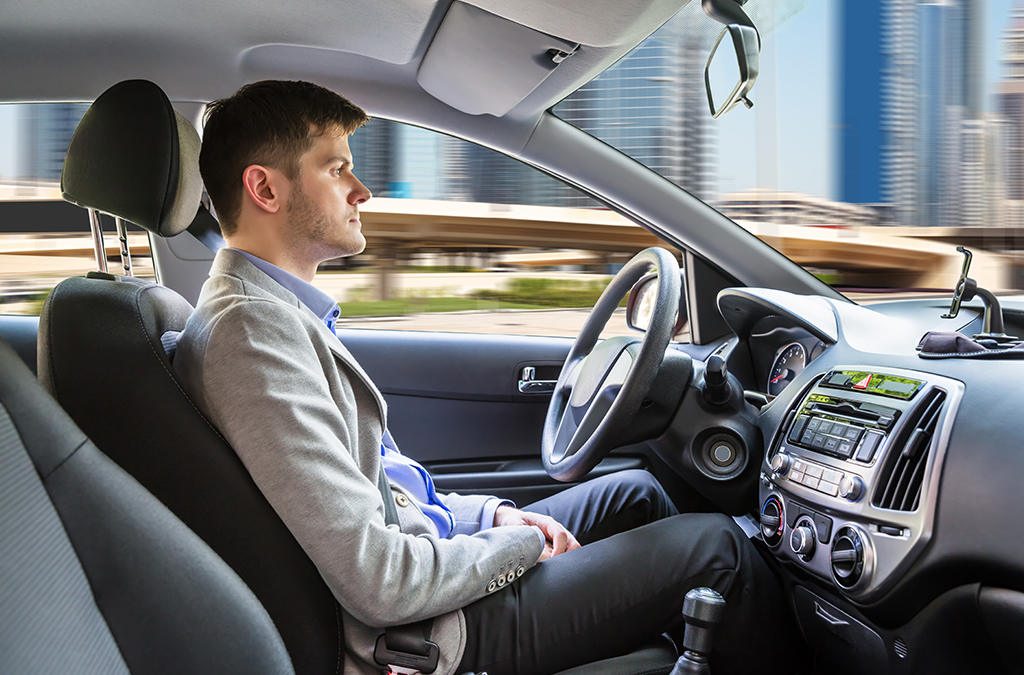 On May 3, 2018, Aptiv (formerly known as Delphi) unveiled a fleet of 30 BMW vehicles, which will be available for ride-sharing through the Lyft app in the Las Vegas area. This technology was developed by Aptiv in Pittsburgh, PA, and is the first large-scale deployment of the Aptiv autonomous driving technology.
Lyft customers will have to opt in to use the driverless cars, and the vehicles will only service a select number of "high-demand locations." There will be a human "safety driver" behind the wheel as a backup in case the technology fails, but he will only intervene in case of emergency.
The self-driving industry was shocked when an Uber-developed self-driving vehicle collided with a pedestrian in Tempe, AZ, in March 2018, killing a 49-year-old woman who was walking her bicycle across the street. Uber has pulled all of its self-driving cars off the road nationwide in the wake of that accident to assess the causes and for further development.
What can I expect if I opt in for this service?
Lyft and Aptiv demonstrated this program at the Consumer Electronics Show (CES) in January 2018, demonstrating the technology to over 400 locals and tourists and obtaining a rating of 4.99 out of 5 stars from the riders. Now, the fleet of 30 BMW 5 Series vehicles are on the road here long term. If you decide to opt-in and take the self-driving car, here are a few things to expect.
The vehicle's dashboard screen shows what the vehicle cameras and sensors see. You can also expect a backseat tablet, which will show riders the remaining route and predicted arrival time.  The driver sitting behind the wheel is a highly trained Aptiv employee and will only intervene if the self-driving system fails or in order to avoid collisions with other cars and pedestrians.
Other than that, it will be like almost any other Lyft ride—except you'll be driven by an automated system.
Kevin Clark, Aptiv's CEO, said of this project, "A wide range of consumers will be able to share the experience of autonomous vehicles in a complex urban environment…the resulting knowledge and data will allow us to further refine our autonomous driving capabilities and strengthen our portfolio of industry-leading active safety solutions."
Lyft and Aptiv also operate autonomous ride-sharing programs in Boston, and Lyft also has its own in-house autonomous vehicle development program. Lyft and Aptiv are only two of dozens of companies that are currently working to develop autonomous vehicle technology.  Google, Apple, General Motors, Ford, and Nissan, among many others, are highly involved in developing their own standalone self-driving platforms.
The Richard Harris Law Firm Represents Victims Injured by Negligent Drivers in Las Vegas
As we opined in a previous article, perhaps no new technological development has a greater potential to change the practice of personal injury law than the fledgling autonomous driving industry. When writing that article in September 2017, we imagined that self-driving Uber or Lyft rides were some years away, but the future is here.
However, if you've been injured in an accident through no fault of your own, the Richard Harris Law Firm is interested in discussing your potential case. Because of our knowledgeable lawyers and staff and caring attitude toward our clients, we have grown to be the largest personal injury law firm in Nevada. Our goal is to make you whole after an accident. Call us today at (702) 444-4444.
---
Learn More:
http://triblive.com/business/technology/13606521-74/aptiv-lyft-launch-las-vegas-fleet-of-self-driving-cars-powered-by-pittsburgh
https://www.digitaltrends.com/cars/aptiv-lyft-las-vegas/
http://www.thedrive.com/tech/20684/lyft-and-aptiv-deploy-30-self-driving-cars-for-las-vegas-public-trial
http://www.autonews.com/article/20180502/MOBILITY/180509950/aptiv-lyft-autonomous-vegas-earnings-q1
https://www.cnet.com/roadshow/news/aptiv-self-driving-bmw-las-vegas-lyft/