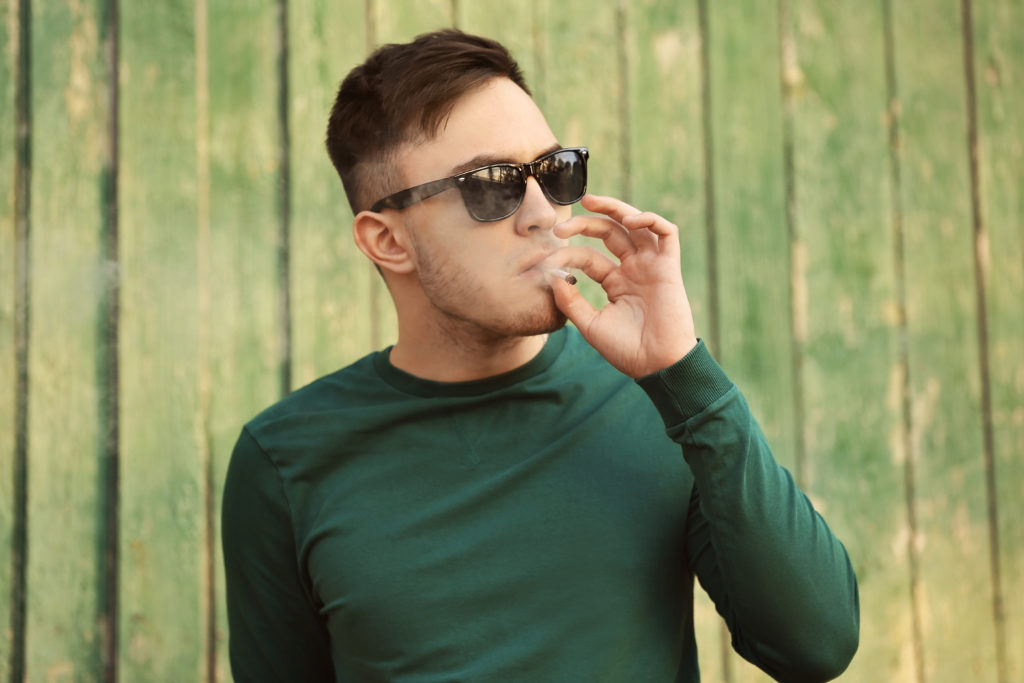 Recreational use of marijuana was made legal in Nevada as of January 1, 2017. The problem for many is where do you use it? It's currently illegal to consume marijuana in public, or in casinos or hotels. The only place where it is currently legal to use is in your own home. Unfortunately, this doesn't help tourists and others, who may come to Las Vegas for the chance to purchase legal weed.
However, pot proponents were pleased to recently learn that the Nevada Legislative Counsel Bureau, the state legislature's lawyers, released a legal opinion stating that they find nothing in Nevada law that would prohibit marijuana lounges.
Brenda Erdoes, of the Legislative Counsel, states: "It is the opinion of this office that a business may establish and operate a lounge or other facility or special event at which patrons of the business are allowed to use marijuana." However, the opinion states that only licensed dispensaries can sell marijuana, and leaves it to local jurisdictions to regulate businesses such as marijuana lounges.
Is there any other place in the U.S. where pot bars are legal?
If such venues were opened in Las Vegas, it would be the first locale in the United States to do so. Even in other states where recreational use has been legalized, there are no established public places where consumption is allowed.
Denver, Colorado, opened the door to allow for opening weed lounges, when Denver voters approved a ballot measure in November 2016. Denver started taking applications for social consumption permits in August, but no weed lounges are expected to open until the city approves regulations for these businesses, which is not expected to happen for at least several months.
The paradox for a state to legalize a federally illegal substance
Many local regulators have stated that they are in favor of setting up local weed bars, but have been slow to move forward with regulations. Clark County Commissioners have discussed the issue, but questions remain, such as, who can operate a lounge, where can they be located, will they require specialized ventilation systems, and where would the product come from.
Governor Brian Sandoval has stated opposition to pot lounges, due to the possibility of attracting attention of federal regulators. Under federal law, marijuana is still considered a DEA Schedule 1 prohibited substance. Governor Sandoval stated, "I think that this might invite more (federal) scrutiny with regard to the sale of recreational marijuana." U.S. Attorney General Jeff Sessions has already stated his opposition to legalized marijuana.
Local officials appear to have considered Governor Sandoval's statements carefully. Clark County Commissioner, Chris Giunchigliani, who is in favor of opening pot bars, said, "I'm not so much worried about being first. We don't want to do anything that puts a bull's-eye on our heads." Other local officials have emphasized the need to carefully regulate, in order to "do it right."
At this point, with local governments moving slowly to enact regulations to establish marijuana use businesses, it remains to be seen when, or if, Nevada might be the first locale to open bars for pot use, or whether it will happen in the foreseeable future.
Police Enforcement of Traffic Safety Laws
In the meantime, local police agencies have repeatedly stated that they will continue to enforce impaired driving laws. Nothing has changed in regard to the use of pot, or other drug or alcohol use, and then driving a motor vehicle. Police have been trained to spot drivers who are high or drunk and will continue to use that training to get impaired drivers off the road.
We sue drunk (and high) drivers.
Nevada laws are strict with regard to drivers who are impaired while driving. Those charged with DUI in our state must serve jail or prison time, pay increasingly high fines, give up driving privileges for a period of time, install ignition interlock systems in their vehicles, among several other punishments for violation of these laws. If you have been injured, or if a loved one was killed because of the negligence of a drunk or high driver, call us today to discuss your case, at (702) 444-4444.
Read More:
https://www.reviewjournal.com/news/pot-news/marijuana-lounges-in-clark-county-a-complicated-matter/
https://lasvegassun.com/news/2017/sep/11/marijuana-lounges-weed-consumption-at-special-even/
http://www.ktnv.com/news/door-opens-for-public-marijuana-smoking-lounges
https://www.nbcnews.com/storyline/legal-pot/will-las-vegas-be-amsterdam-steroids-door-opens-pot-lounges-n801311
http://thehill.com/homenews/state-watch/350467-nevada-could-be-first-state-to-set-up-marijuana-lounges