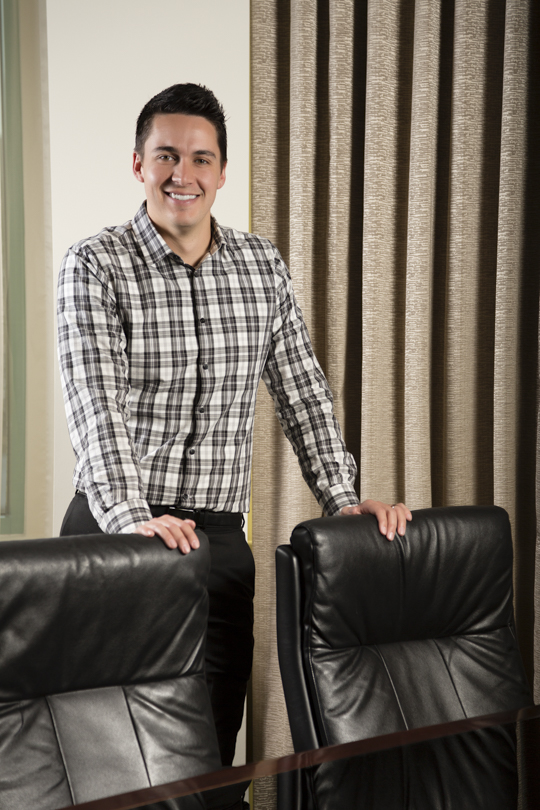 Kyle Stucki, a native of Las Vegas, is not only a prime example of what an outstanding personal injury lawyer stands for, he is also an incredible human being.
Kyle graduated from Utah Valley University with a bachelor's degree in legal studies and subsequently earned his Juris Doctorate from California Western School of Law in only two years. During law school, Kyle led the J. Reuben Clark Law Society while serving as Chapter President. Kyle went on to earn his MBA from Suffolk University while working full-time as
a lawyer.
"Kyle comes from a long family legal tradition. His grandfather, several uncles, and in-laws are lawyers. So, it's no surprise he became one of the youngest lawyers in the history of Nevada. In his short career, Kyle has resolved hundreds of personal injury and wrongful death cases," said Rick Harris, founder of the Richard Harris Law Firm. "Some have resulted in settlements exceeding a million dollars in damages for his clients."
Kyle helps people in meaningful ways on a daily basis. He has given thousands of dollars to families in need and driven friends to out-of-state rehab facilities in the middle of the night. He has offered a place to stay to friends going through family issues at home, and secured jobs for people in serious need. Kyle would give you the shirt off his back if you asked for it, yet you would never know any of these things from his modest and humble nature. For Kyle, the most rewarding aspect of his job is the opportunity to sit across from a client who is going through the hardest thing they have ever faced, and being able to say "I can help you."
Kyle has been featured in industry publications including Rising Stars 2015, by Super Lawyers Magazine, and Top 40 Under 40 by The National Trial Lawyers. In his free time, Kyle loves working on his Jeep, watersports, spending time with his wife, 19 nieces and nephews and lounging with his two dogs.