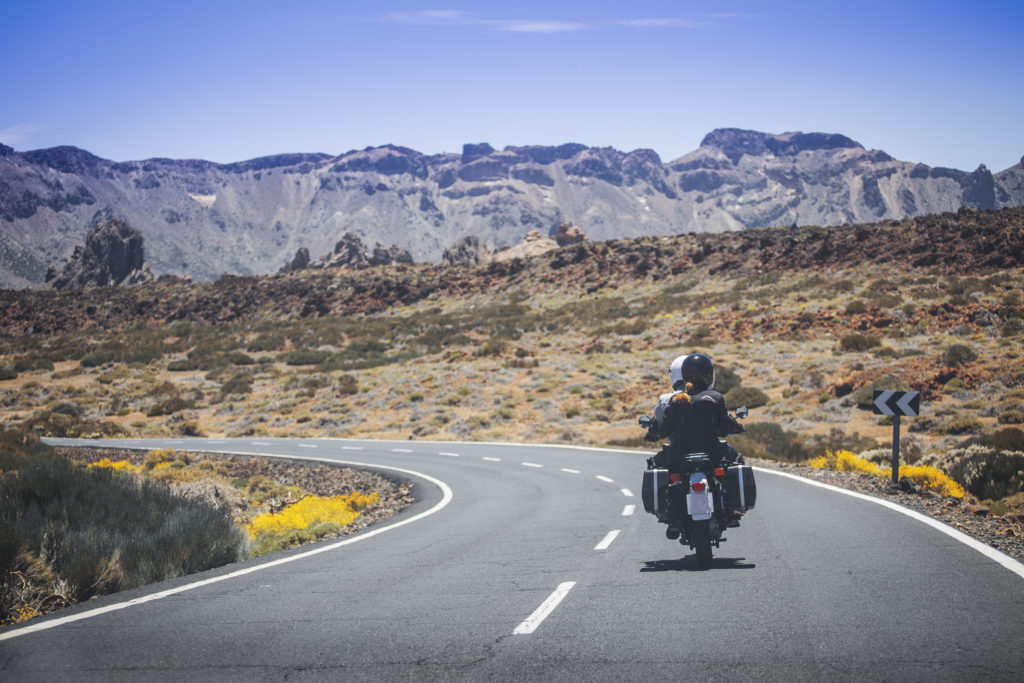 If you're a motorcycle rider, there's nothing quite as exhilarating as getting on your bike and taking a ride on the weekend, or any other time that you can. And, Nevada is a state made for motorcycling. The wide-open spaces and the scenic vistas throughout the State make motorcycling a natural for the daily rider, or the weekend warrior.
It's estimated the number of registered motorcycles in the U.S. has increased eightfold since the 1960s, with over eight million motorcycles registered nationwide in 2014. The image of the leather clad, do-rag-wearing biker of the 60s has changed over the years, with most motorcyclists of today being suburban-living business people, laborers, and retirees.
In a strange twist of fate, the one percent in the motorcycle world of today are the outlaw motorcycle gangs, some of which operate in Las Vegas. But you're much more likely to run into a member of the Bikers for Christ, or the American Legion Riders, than a member of an outlaw gang today.
Resources for motorcycle riders
The State of Nevada has provided many resources for motorcycle riders on their website, Nevada Rider. Items from motorcycle safety classes to maps of scenic rides throughout Nevada can be found on this website.
Manufacturers, such as Harley Davidson provide sites, such as Rides of a Lifetime with route maps and turn by turn directions to the Valley of Fire, Hoover Dam, and Mt. Charleston among many others.
There are other private entities providing resources as well. Web magazines such as Motorcycle Road US, The Lost Adventure, and Nevada Rides providing route maps and summaries of rides throughout Nevada.
It's All About Safety
One of the bright spots in Nevada's Fatal Accident Reporting System (FARS) data in 2017 is that motorcycle fatalities actually decreased by 25 percent in Clark County from 2016 to 2017, mirroring the overall state data which also showed a 25 percent decrease. 2016 was not a good year for motorcycling, which showed a 53 percent increase from 2015 to 2016. Hopefully 2016 was an outlier year, and we're now resuming a more normal pattern.
Any motorcycle accident has the potential for serious injury, and a motorcycle fatality is tragic. We've previously published a list of Motorcycle Safety Tips for motorcycle riders on this blog.
A summary of those tips appears as follow:
Take a Motorcycle Safety Couse
Build your skills
Be Defensive
Wear a Helmet
Be alert at intersections
Assume you are invisible to other motorists
The Richard Harris Law Firm is your Nevada Motorcycle Accident Lawyer
The lawyers at the Richard Harris Law Firm have achieved an Avvo Rating of 10 out of 10 for motorcycle accidents. We provide skilled representation that will obtain a just settlement for your claims. As a motorcycle rider it's important that you understand your legal rights and options. If you've been injured on a motorcycle, call us today at (702) 444-4444.