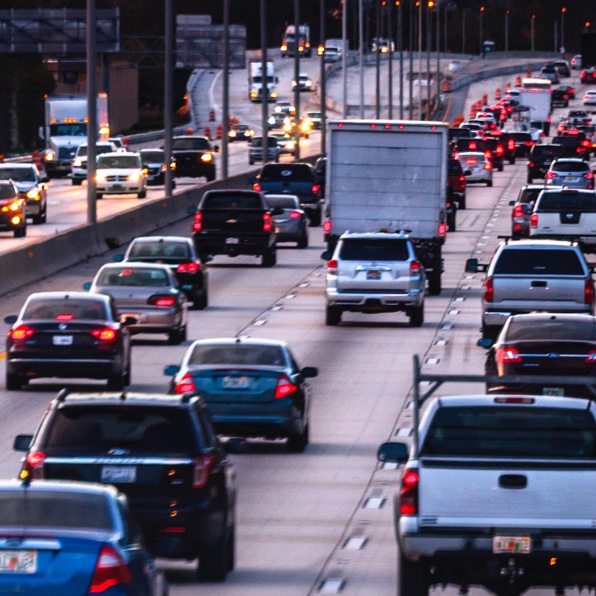 This past Thanksgiving was one of the busiest highway travel weeks in recent years, with the highest number of travelers heading to their destinations via automobile since 2005.
A strong economy, low gasoline prices, and expensive airfare means traffic volume will likely remain high throughout December, especially as Christmas and New Year's approach. Safe driving is important year-round, but it's especially vital when you're traveling for the holidays, as highways and interstates are often busier and accidents are more likely to occur.
3 Tips for Staying Safe on the Road This Holiday Season
You can help protect yourself, your loved ones, and other travelers this Christmas and New Year's by following these important safety tips:
Avoid distractions

—Between receiving text messages and phone calls from relatives, using your smartphone's GPS functionality, and having conversations with passengers, holiday driving can become stressful and distracting. Do your best to block out distractions and keep your eyes, ears, and mind on the road.

Watch your speed

—Speeding remains the top cause of car accidents in the U.S. Many travelers will be tempted to speed during the holiday travel period, especially if they're running late or need to make up for lost time. But speeding isn't just a quick way to get a ticket—it can also increase your risk of being involved in a crash.

Don't drink and drive

—Holiday parties are often synonymous with alcoholic beverages. If you choose to partake over Christmas or New Year's, be sure to have a designated driver or arrange for a safe ride home.
Richard Harris Personal Injury Law Firm wishes everyone a Merry Christmas and a Happy New Year!