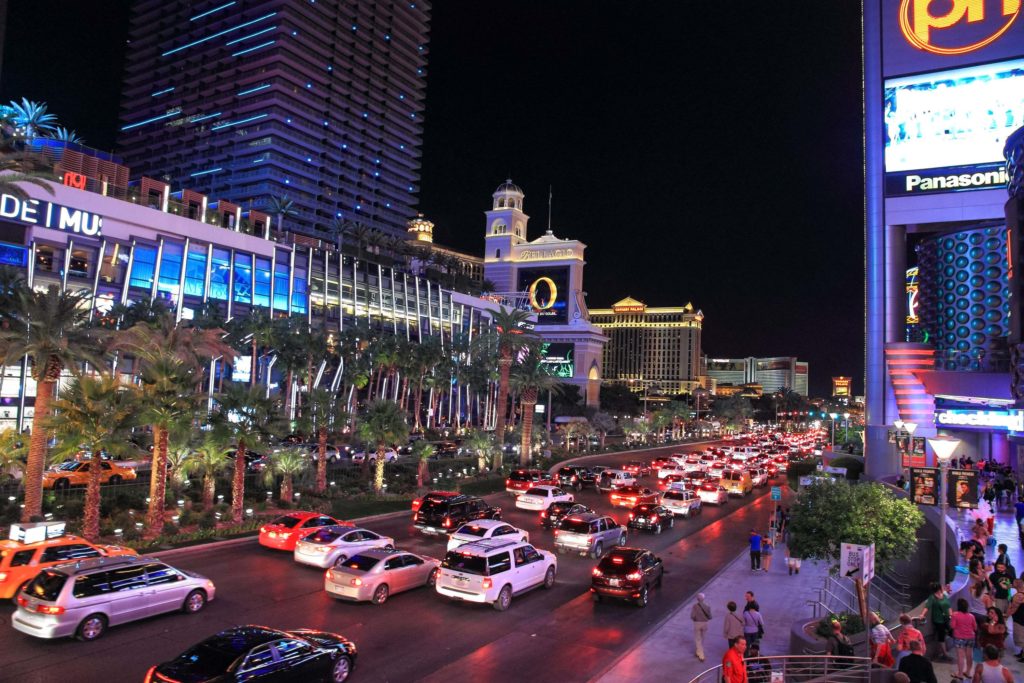 According to statistics published in the Las Vegas Review-Journal in early January, fatal crashes in Las Vegas increased by 33 percent from 2014 to 2015. These numbers have continued to increase since 2012. Even pedestrian fatalities increased by 47 percent from 2014 to 2015.
Las Vegas Metro public information officer, Laura Meltzer, commenting on driving conditions in Las Vegas said, "Speeding is a big factor in a lot of accidents, and so is distracted driving." Meltzer further noted that while distracted driving suggests cell phone use, there are many other activities that distract drivers, such as adjusting the radio or AC, eating and applying makeup.
Besides distracted driving, traveling at high speeds, drunk driving, and driving while fatigued, other factors can enter the equation in an accident such as vehicle defects, and poorly designed intersections. Even environmental factors make a huge difference. When rain hit Las Vegas, December 22, Nevada Highway Patrol responded to 189 crashes of which 44 included injuries.
What steps should you take if you are injured in an accident?
First, call the police to the accident scene. Document what you can at the accident scene; take pictures and exchange information with the other driver if possible. Police will file an accident report, which will act as the basis of any further action taken. Metro will respond to an injury accident, and NHP will respond to any freeway accident.
Get treatment for your injuries immediately. This is the first step towards making you whole again and, if you choose to pursue a lawsuit, is important in documenting what the damages are.
File a claim with your insurance company for any injuries you have suffered and any property damage you may have incurred due to the accident. You have a contractual obligation to report any accident you are involved with to your insurance company. This will begin the process of reimbursement for your claims.
Contact an attorney you trust to handle your claims. You have enough to do recovering from an accident. Sometimes, the tedious details are more than most people can deal with. It is well documented that claims handled by a lawyer will yield 2-3 times the value of an accident handled without an attorney. A lawyer will handle the details, such as determining coverage for injuries and will include items in the claim that most people wouldn't consider on their own.
Remember that the insurance company is attempting to settle the case quickly and at the lowest cost possible for them. That may not be enough when dealing with lost time at work, medical bills piling up, and other bills going unpaid.
For more tips on how to handle to an accident, click here.
Contact the Richard Harris Law Firm
The lawyers of the Richard Harris Law Firm are well prepared to assist you in the efforts necessary to obtain the fairest settlement in the case of an injury accident. We know the law and will negotiate the best settlement for you so that you can get back to your life. Call us today at (702) 444-4444.
Read More
http://www.zerofatalitiesnv.com