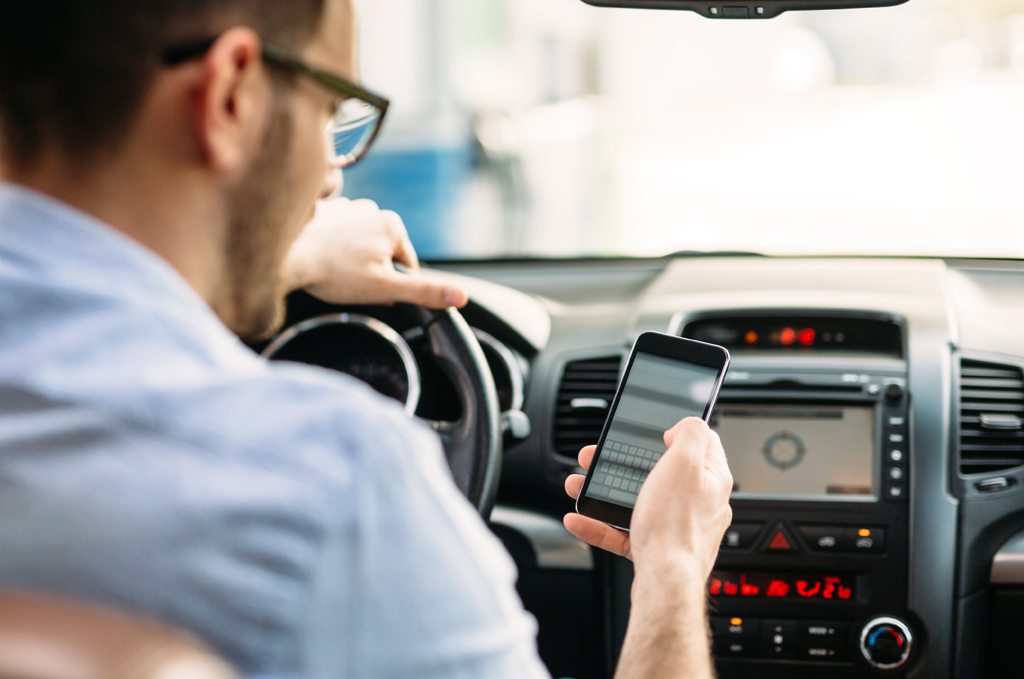 A recent article in the Review Journal cites a study by AAA, which finds that 87% of respondents believe distracted driving is a large problem that is getting worse. Along with traffic congestion, aggressive drivers, and impaired driving, most people believe that distracted driving is on the increase. A poll released by AAA in April 2018 reviewed responses of over 2,000 drivers, about half of whom admitted to using a hand-held phone while driving.
Studies Find High Correlation Between Distracted Driving and Accidents
The AAA poll is supported by the National Highway Traffic Safety Administration (NHTSA), which finds that about 3,500 traffic deaths were caused by distracted driving in 2016, up 2.2% since 2015, and furthermore, 481,000 were injured nationwide due to distracted driving crashes in the same year. Experts believe these statistics are vastly underreported due to police difficulty in determining whether distraction is a factor in vehicle crashes.
The State of Nevada reports that 517 traffic deaths due to lane departure accidents occurred between 2011 and 2015. Lane departure accidents can occur for various reasons, including distracted driving, drowsy driving, and impaired driving. The Nevada Department of Transportation (NDOT) suggests that drivers can be distracted by a number of tasks, both legal and illegal, which can lead to drivers losing control of their vehicle. These tasks include:
Using a cell phone or texting
Watching a video
Reading
Talking to passengers
Eating or drinking
Grooming
Using a vehicle navigation system
Adjusting music players and radios
Virginia Tech Transportation Institute (VTTI) studies have found that texting is by far the worst form of distraction while driving, and that texting drivers are 23 times more likely to be involved in a crash than non-texting drivers.
Distracted Driving Laws in Nevada
Due to the apparent increase in accidents related to using a cell phone, as of January 1, 2012, it became a crime to physically handle a cell phone or other electronic device while driving in Nevada. Violations under this law can result in fines of $50 for a first-time offense and up to $250 for repeat offenders.
If I am injured by a distracted driver, do I have a case?
The most common distracted driving accidents are rear-end collisions, and lane departure accidents. The circumstances of any case vary greatly, and a lawyer would need to evaluate any case to determine its viability, but under established law, if you are injured by a negligent driver through no fault of your own, you have a potential cause of action against that driver. This includes accidents caused by distracted drivers. Cell phone records obtained during the investigative stage of a case can be used to support your claim.
The Richard Harris Law Firm Sues Distracted Drivers
Distracted driving is a trending cause of vehicle crashes and is now the leading cause of traffic accidents. If you have been injured in a car crash by a distracted driver, we want to discuss your potential case with you. Call our firm today at (702) 444-4444.
Learn More:
https://www.reviewjournal.com/news/news-columns/road-warrior/distracted-driving-problem-big-getting-worse-aaa-survey-finds/
https://www.vtti.vt.edu/featured/?p=247
https://zerofatalitiesnv.com/focus-on-the-road/
https://www.nhtsa.gov/risky-driving/distracted-driving