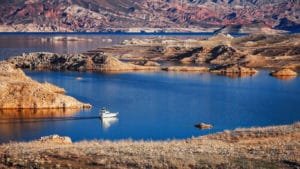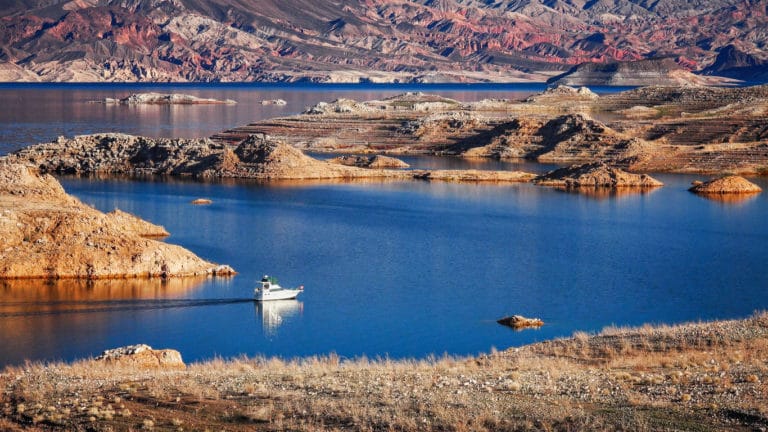 Good news for boat owners: Lake Mead has partially reopened for boating.  As with other re-openings following the COVID-19 crisis, Lake Mead is opening slowly and in phases.  Annual Pass holders only, may use the lake for boating and recreational venues in the first phase.  Social Distancing rules are being enforced by Park Rangers.
Boating is a popular pastime in Las Vegas due to the number of lakes and rivers within a short distance of the city.  Lake Mead and Lake Mojave are closet to town, with Lake Havasu and Lake Powell, a half day's drive from the city; and the Colorado River basin runs close to Las Vegas with boat access near Laughlin NV and Bullhead City AZ.
With a return of the warm weather, and phased conclusion to COVID-19, expect to see the lakes and rivers crowded as people return to outdoor recreation.  The following are a few suggestions to make your boating excursion as safe as possible.
10 Precautions for safe Boating
Personal Flotation Devices (PFD) are the most important piece of safety equipment on your boat.  Ensure that you have enough life jackets for all passenger, and that they are still serviceable, with no rips, tears or other defects.  Also make sure the kids' jackets still fit.
Fire extinguishers can lose their charge over the winter.  Make sure you still have a fire extinguisher in your boat and charge it before you get on the water.
All boat registrations expire on December 31 of each year.  Make sure you get a current decal on your boat before heading out.
No power, no boating.  Charge batteries and make sure they hold the charge.
Electronics can fail over the winter even without use.  You should also make sure your navigation lights still work and examine exposed wiring for cracks and wear.  Make sure the bilge pump still works.
Go ahead and fire up the boat before you leave the driveway.  Don't forget your "outboard ears", a device that cools the engine out of the water.  Starting the boat before you leave can save you real agony, time and hassle at the boat ramp.
Walk around the hull to make sure it's not cracked or damaged.  A lot can happen in a year.  Also make sure you have the plug for your boat, and it is in good condition.
The trailer wheel bearings need to be greased before you leave the driveway.  If you have a winch and other equipment, make sure it works.
Tubes, skis and other equipment must also be maintained.  Rubber seals and inflatable devices can crack and leak.  Make sure they are all ready to go, and don't forget to bring your orange ski flag if you are going to tow someone.
It's always a good idea to replace the gas from last year.  Make sure your fuel lines are connected properly and have no cracks or damage.
Accidents do occur while boating
In 2018 a boat capsized on Lake Mead due to unexpected high winds.  Nine occupants of the boat were thrown into the water including a young baby.  All made their way to shore and were rescued by park rangers, along with 6 passengers of another boat which was grounded due to the wind.
In 2017, two people were killed, and several others thrown into the water in a high-speed single boat accident on Lake Havasu.  Authorities suspected alcohol to be a factor in that crash.  The U.S. Coast Guard reports that "…alcohol is the leading known contributing factor in fatal boating accidents."
The Richard Harris Law Firm represents those injured in boating accidents
While boating and driving are different in many ways, those injured in boating accidents have many of the same rights as those injured in auto accidents.  The Richard Harris Law Firm has navigated these legal waters before and has the experience to assist you with a boating accident.  If you are injured in a boat accident due someone else's negligence, call our office for a no-cost consultation at 702-444-4444.
Learn More:
https://www.ktnv.com/news/coronavirus/lake-mead-reopens-for-annual-pass-holders
https://www.reviewjournal.com/local/local-nevada/survivors-describe-rescue-after-boat-accidents-at-lake-mead/
https://news3lv.com/news/local/womans-body-found-after-lake-havasu-boat-accident