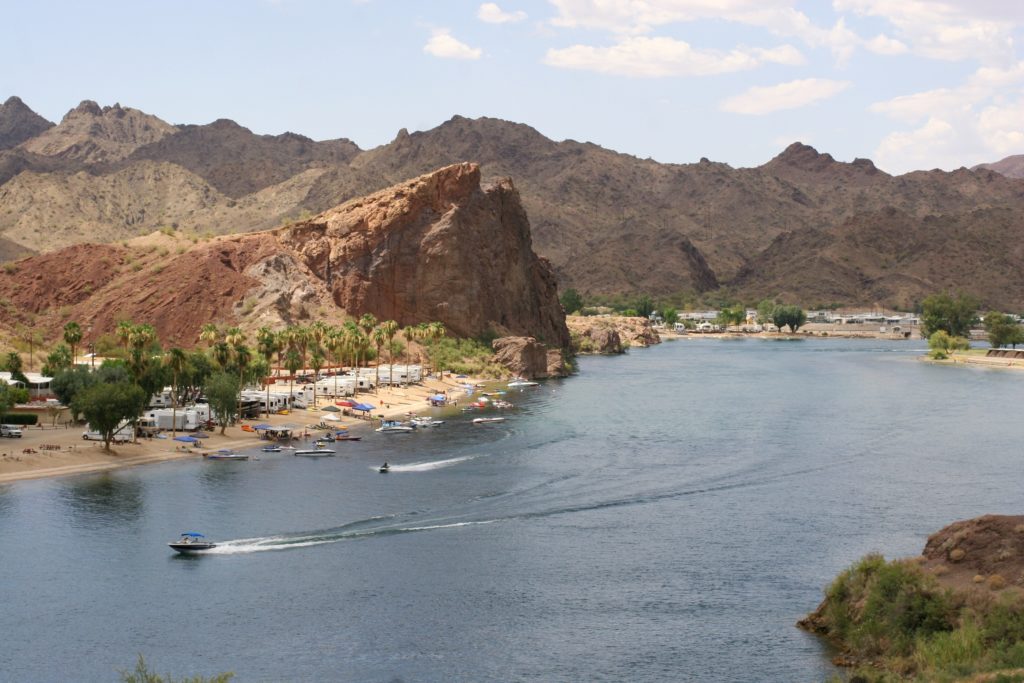 With the summer officially underway, if you're a boater or a Jet Ski owner, chances are you've got the equipment cleaned up and ready for another season. In spite of the fact we live in a desert, some of the most scenic and beautiful landscapes in our area can only be seen from a boat. We are blessed in Las Vegas to be within a day's drive of some incredibly beautiful lakes and waterways. Lake Mead is minutes from Las Vegas; Lake Mojave, Lake Havasu and Lake Powell are a half day's drive; and the Colorado River, the source of these manmade bodies of water runs within a few miles of the city.
With the boating season here, it's important to review and be prepared for changing conditions on the waterways in and around Las Vegas. The water level at Lake Mead has been dropping for several years, which exposes many underwater obstacles that are not easily seen, or may not have presented problems in previous years.
Many visitors to Las Vegas who may not be experienced boaters, can rent boats, and many look forward to the outing for a day of relaxation and fun. In many cases, alcohol is a part of the gathering. It should be noted, however, that like driving, boating is governed by laws that require a certain amount of awareness to stay within.
Leading Cause of Boat Accidents
It's unfortunate that, in a few cases, a day of leisure can turn out tragic when the rules are not followed. Within the last week, we've read of the heartbreaking boating accident on Lake Havasu that left two dead after the boat operator lost control at high speed, ejecting all of the boat's occupants. It was suspected that alcohol played a role in this accident.
Fortunately, these events are the exception rather than the rule in boating. The U.S. Coast Guard tracks and publishes annual reports of boating accidents nationwide. According to this report, "… Alcohol use is the leading known contributing factor in fatal boating accidents; where the primary cause was known, it was listed as the leading factor in 15 percent of deaths." Like driving, operating a boat while intoxicated is a dangerous and risky proposition.
Nevada Boating Regulation and Enforcement
The Nevada Department of Wildlife (NDOW) is the state agency responsible for regulating and enforcing state laws on Nevada waterways and lakes. Boat registration and titling is a part of their responsibility. There are certain requirements for reporting of boat collisions, injuries or death while boating.
Additionally, state law requires that an operational Personal Flotation Device (PFD) be on board and be easily accessible for each person onboard the watercraft.
Richard Harris Law Firm can Help with Boating Accident Claims
While boat accidents are rare, accidents do occur and sometimes with unfortunate results. If you were injured due to a boating accident, you have many of the same rights available to you as when driving. You should be able to collect compensation from the responsible party to allow you to cover injury treatment and property damage. Have fun on Nevada's lakes and waterways. If an accident occurs, call our firm to discuss your situation at (702) 444-4444.